OutSystems Ambassador Program
Join our global network of over 450 customer advocates to access exclusive benefits and get the most out of your OutSystems experience.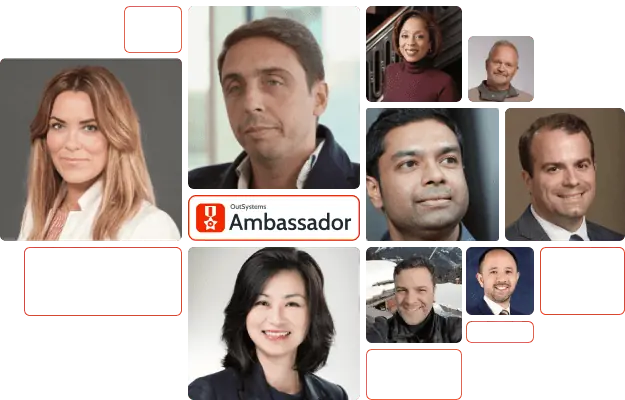 About the Program
OutSystems Ambassadors are recognized and celebrated for their leadership and innovations through the power of software. Our members enjoy VIP access to OutSystems experts and other customers, and are extending their influence amongst the industry and beyond as thought leaders.
Product webinars & live chats
Raise your social profile
VIP access to OutSystems experts
OutSystems SWAG & rewards
Requirements to Join
If you're a customer, you are eligible to join! We can't wait to welcome you onboard.
Ambassadors are all over the world
Thank you for joining the OutSystems Ambassador Program! We are so excited to welcome you to this exclusive group of thought leaders.
You will receive a welcome email from us soon with more information.