Have you noticed that it's getting harder to find qualified professionals to meet today's IT demands? Surveys back up this talent gap. According to a report by Manpower Group in late 2016, employers are experiencing the most acute across-the-board talent shortage since 2007. And, among the top in-demand roles globally, IT staff ranks just behind skilled trades.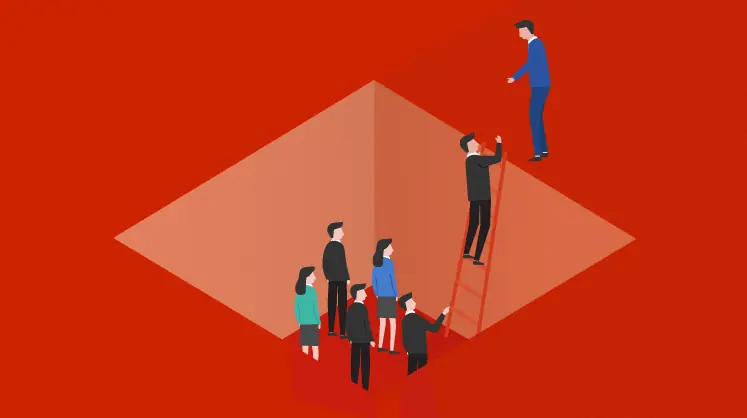 If anything, the IT talent gap is widening. Anecdotally, we're hearing from customers and others that it's getting tougher to keep skilled workers and to replace them when they leave. Demand for developers, engineers, technicians and other specialized workers is higher than ever, and the trend doesn't look like it's going to reverse anytime soon.
Dealing With the Talent Gap
To get a feel for how big of an issue the IT talent gap is, we'd like to introduce you to two IT leaders who are doing something about it. Walt Carter and Kelly Cornia are IT executives in the financial services industry. Both of their companies have talent shortages, and they're looking for new and different ways to deal with these challenges.
"It's an incredibly aggressive market," Cornia said. "We're seeing attrition of talented individuals. Getting talent back in the door to replace that, delivering our our initiatives, is getting more difficult every day."
Sound like something your organization is going through? Cornia and others say talent shortages are making it harder for their companies to meet their business objectives.
"The more turnover we have and the more trouble we have acquiring talent, the more noise gets introduced into the system," Cornia added. "That puts the overall program at risk."
Cornia said his company is looking at changing its own hiring patterns to concentrate workers in cities that aren't experiencing such a challenging IT hiring environment. Hear more about what Cornia and Walt Carter have to say in this video blog:
Different hiring patterns can make a difference. However, it's not the only solution. In upcoming video blogs, we'll be talking to other companies about how they handle the high demand for scarce resources.
What's your IT hiring story? Do you have a solution? Share it with us.