In collaboration with: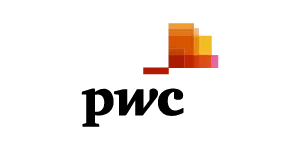 "Why should I include this new thing in our offer?" I've heard this question many times throughout the years, always from top-ranking managers in very large organizations. It is a fair question. Often it comes attached to a sentence with a large set of numbers in it: "We sell such and such of Product A, such and such of Service B, why should I consider this?"
The reason I hear this question, of course, is because large organizations have gotten where they are by selling a lot of products and services. After a while, they can become complacent and risk-averse. They maintain the status quo and stop innovating. And that's the danger point. They feel safe, but at what cost? The most obvious consequence is a loss of market share as more nimble competitors offer innovative versions of similar products or if an industry shifts dramatically, and they haven't kept up. A good example of this is Kodak. Another is Sears.
Therefore, most large enterprises have a defining moment when they need to shift their focus so they can stay big and relevant. And, to do so, they need to adjust; they need to innovate.
Also, because it's not sensible to put all your eggs in the same basket, there comes a time when those companies must introduce a new technology or a new service. That's when someone needs to answer that first question with another, better question: "What's the risk of not looking into doing this?"
What Happens When There's a New Kid on the Block?
And the answer is… it depends.
Are the products and services you currently provide going to stay relevant for long? If the answer is yes, maybe there is not much risk in continuing to do what you do best. You just won't be perceived as an innovator.
If, on the contrary, the market is expected to change in the near future or you want to be in a position to be the one driving change, then yes, you definitely need to focus on new things. In this case, these are new technology and new approaches to enterprise solutions: low-code, high-productivity platforms.
Those who want to be in the driver's seat of innovation know that the pace at which they need to deliver is one of the biggest challenges. Innovation drives fast. To keep up or to accelerate beyond the pack and decisively take the lead, the best option is a low-code application platform that enables you to shape, change, and deliver applications and innovation faster than ever. And that is exactly the proposition of the OutSystems low-code development platform.
Time to Clear Some Hurdles
Once the decision has been made to move forward and try something new, things are bound to get challenging. That comes with the territory when you're talking about change. So, there needs to be someone who spearheads that movement, promotes adoption, and helps clear those hurdles.
To prepare for them, you need to strategize; you need to build your business case and plan. Which is easier said than done in big and complex environments that are likely embedded in different parts of the world. After all, global organizations work in clearly identified clusters, regions, and countries. So, if you want to work globally, there's a vast number of successful connections you need to establish first.
As the internal driver of that proposed change, you should get in touch with the local colleagues in those regions and countries. You need to evangelize them, mainly by answering their "what's-in-it-for-me" questions. You need to show them that what you're proposing is a winning proposition, and they'll eventually take it upon themselves to go through that evangelization process themselves.
There are two quite distinct scenarios you'll have to deal with, though:
Local OutSystems demand already exists in that region, country, or part of the world.
There's no relevant or known demand established there.
Addressing the second scenario will take longer, and it will be harder, but you'll definitely enjoy the ride. You just have to be ready for the following objections and more:
What is OutSystems and what does it do?
For what and how should OutSystems be used?
What are all the things that could be better with it?
How does it change the way we work together?
And, of course, what's in it for us?
After this, if you've done a good job, you can then start working toward building a real and credible pipeline. This won't happen quickly, so hang in there. It'll be worth it in the end.
Being There, FTW!
No matter which hurdle you must clear, the most important advice I can give you is to be there for your colleagues, supporting and leading them. Your goals are to generate enough demand to warrant and allow for your existence and growth while delivering amazing customer experiences and outstanding value. Your teams, meanwhile, want to build exciting and innovative solutions.
Not enough can be said about everything you need to have prepared to achieve your goals. You need to be able to communicate it all very clearly, so load up on those slide decks and snazzy presentations. You should always keep in mind that any of those scenarios will only come to fruition if this change is beneficial to you, your team, the colleagues in different regions and countries, and, first and foremost, your customers. So you need to be clear about the benefits.
Prepare yourself for numerous calls, breakfasts, lunches, and dinners. Get into or even sponsor events. All of these can go a long way into selling the vision.
How else can you ensure a winning outcome? By creating an awesome team and by having an established business model.
My Team is Already Awesome! Isn't It?
Building a top performing team is no small feat, whatever the business. For large, global organizations, it requires:
The right talent: In some markets, a talent shortage is a major problem. You can circumvent a small talent pool by creating and nurturing your own talent. With OutSystems, you can quickly create proficient teams, especially when you have someone with a bit more experience who can help the team along.
The right tools and processes: A top-performing global team needs the best processes and topnotch tools. Some agile approaches (like Scrum) are a good place to start, but they are not the silver bullet; you still need to sit down and come up with your own software development life cycle (SDLC) process. Make sure you allot enough time for executing this process, get your team familiar with it, and adjust.
Communication: Global scenarios mean more stakeholders and that can add a wrinkle to communications. You have customers and new internal parties to satisfy. You will have a mix of different cultures, languages, or even work methods. Communication methods will vary. Make sure you seed your teams with people who can communicate clearly on a global level and are open-minded, dedicated, and professional. Proper communication planning will keep distance from becoming a problem as will transparency. The goal is to gain trust from afar.
Resilience: Being global means putting yourself out there, competing with everyone at all levels: quality, speed, cost, and knowledge. The resilience that requires is already there, or your enterprise wouldn't be global, so you should take it and use it to address your specific scenarios.
Model of a Business Model
With an awesome team in place, you are in a good position to set an example for all your colleagues around the world as a:
Center of excellence: Your colleagues want to build their own practice or they want to take an active part in the delivery, but they need the support of an expert team: yours! In these cases, you provide services like solution architecture training, technical auditing, or development training.
Team augmenter: Your colleagues have an established practice, but now and then need to increase their capacity. You provide the extra resources needed.
Delivery center: Your colleagues help you with the sales process and when it comes to the actual delivery, your team will be the one responsible for it, supporting the entire process.
Is All of This Worthwhile?
Definitely!
Working in global, complex, and crowded environments is challenging. Make sure you set a global and diverse culture from day one. Establish a mindset that's always backed up by professionalism and dedicated to doing the right thing for the right reasons. Always fast, always world-class.
If you do your job well, you'll generate outstanding value for your team, your colleagues, your organization, and your customers.
If things go really well, you may just be able to change the world—one customer at a time.