In this series of interviews, we talk to an OutSystemer from the Engineering team about their role, interests, and expertise.
Ready to move to Portugal from South Africa in early March — with his wife and six pets — Dean van Zyl is a versatile software engineer currently working in the R&D department. Used to fast-growing companies, which he sees as a learning opportunity, his natural knack for cooking and barbecuing is set to make him one of the most popular team members at OutSystems.
---
You're currently the principal software engineer in the Monitoring and Observability team. How did you end up at OutSystems?
I've been in IT for 10 years now. I started in the Winelands, in the Cape Town area, in a small town called Stellenbosch. I started working as a network engineer and eventually moved up to a management services provider, where I worked for a company that provides outsourced IT support. Then, I joined Amazon Web Services (AWS) in Cape Town. At that stage, I met my friend and colleague Marco Garcês, who works for OutSystems, and we became really good friends. I left AWS, and I joined a cryptocurrency startup that became the biggest cryptocurrency company on the African continent. Then, Marco went back to Portugal from South Africa and said: "Hey man, I miss you. Don't you want to come work at OutSystems Portugal?" Okay, sure, why not? It's my sixth month now, and I'm about to move over to Portugal from South Africa with my family.
"The [People] team have really bent over backwards to accommodate me, which has been amazing"
How is that going?
The HR team has been really great. My experience has been absolutely phenomenal. I've been working with Ana Sousa [Senior Talent Acquisition Specialist], and she would phone in the middle of the night — "Look, I've got that update for you" — and she was really, really cool throughout the process. Inês Bravo [from the People Ops team], she's now been helping me with Immigration and Borders Service, and the company's employed the help of a third party. I'm a weird edge case. I got offered a full-time position, but I have to work as a contractor externally while I'm not in the country. They've really bent over backwards to accommodate me, which has been amazing.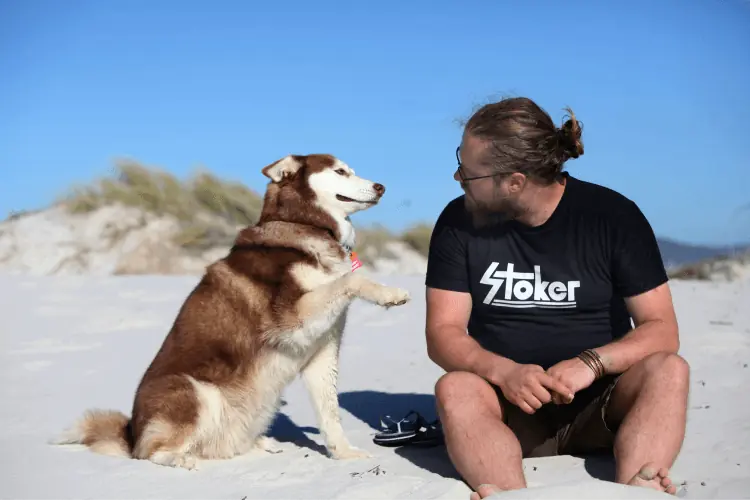 I hear you're moving with six pets.
Well, there were seven, but one of our friends is keeping one of the dogs, thankfully. Okay, so we've got four cats: Flea, Floyd, Patches, and Pikachu. They are monsters (our smallest weighs 7 kg, and the largest is 11 kg), and we love them, and they just want to sleep on top of you and be all over you. They were very sadly found abandoned by my wife at five weeks old, about three years ago, but are now living the best life. My contribution towards our marriage animal-wise — it's very important, it's a tax we had to pay — is a Siberian Husky, Hera, and a Bull Terrier cross, Dooku, along with a lockdown foster fail, a Rottweiler named Ben [laughs]. We are very proud "adopt don't shop" animal owners with all of our pets having been adopted or rescued.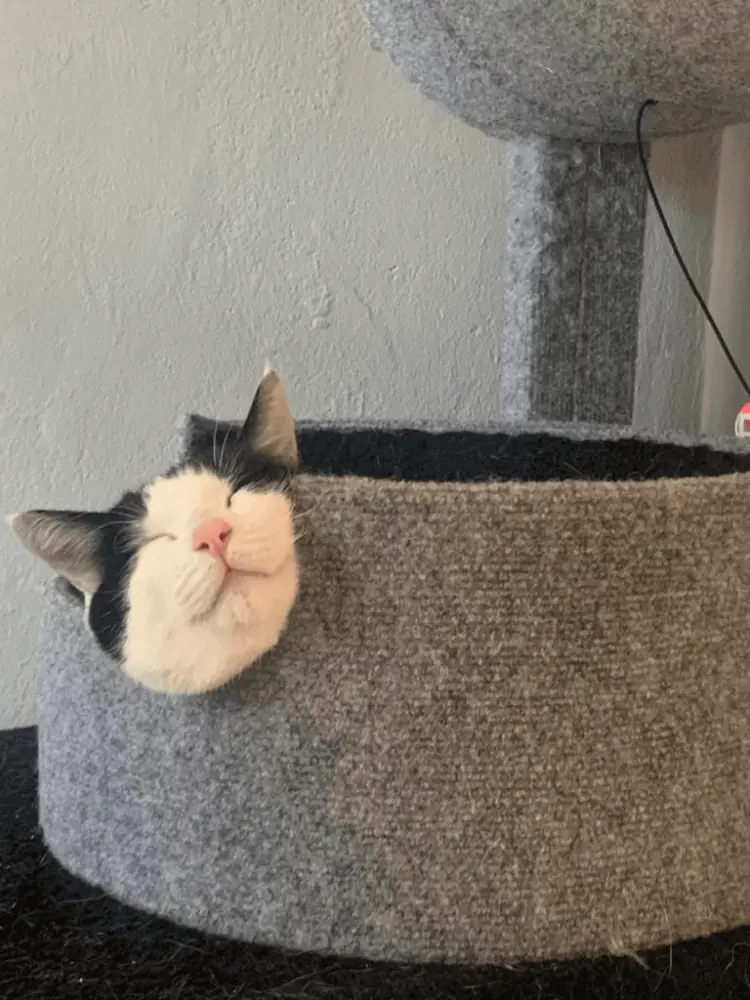 You're self-taught. When did you start playing around with computers?
I was a kid. I received my first broken machine when I was five years old. My uncle had a PC repair shop, and whenever I'd visit him, he would give me a box and say "RTFM." My mom wasn't too chuffed about the fact that I learned to swear at a very young age because RTFM stands for "read the fucking manual." And that's kind of how I started playing with computers. My mom fostered that as a kid, and we were able to develop it. After school, I did a four-year stint in fine dining.
Really? Were you into food?
Food is a massive component of my life, of our lives. I'm an extremely avid cook; I cook all different sorts of cultures. My wife's chuffed; she gets an interesting breakfast every day.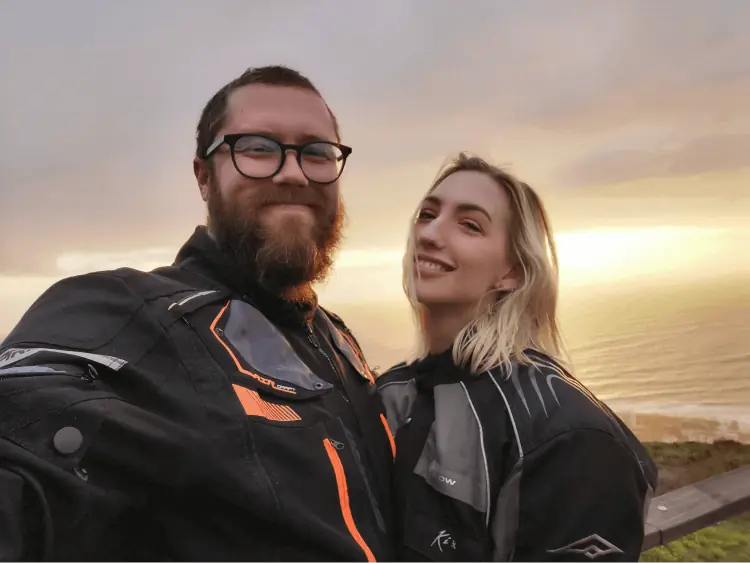 Did you work as a chef or front of house?
Waiter, sommelier, manager, cook, all of it. My mom couldn't cook. I was forced as a kid to sort myself out and I subsequently fell in love with food, and food is a massive part of our culture here, and our social gatherings sort of culminate around food. I always had an interest in it, and I had a natural knack for it, so I decided to explore it after school.
"We're definitely in a position where we're prime to become a poster child of what native cloud solutions should look like"
But then you went back to software engineering. You now work in the cloud area. How is this field evolving?
I was caught in this weird crossroads in my life, and I wasn't sure about what I wanted to do. I just felt I needed to put my life in a different direction. As far as the cloud area, what OutSystems initially did was a lift and shift. They picked up all of their things and just dropped it into the cloud, but the one thing that was lacking and one thing we're heavily focusing on under PJ [Chief Technical Officer at OutSystems], is to become more cloud-native. Instead of relying on traditional IT methodologies for our infrastructure, we are now focusing more on furthering our cloud-native solutions leveraging tools and industry-leading cloud vendors, really pushing that trend internally further and further. So I think that with the ecosystem out there, we're not one of the early adopters, but we're definitely in a position where we're prime to become the poster child of what native cloud solutions should look like. The design coupled with the actual target audience of our product is so in line with the innovation that comes out of the cloud-native technology environment. That part for me is very exciting and interesting.
"I believe that for a company in a hyper-scale environment with such a great value proposition, you're going to be attracting value from everywhere"
OutSystems is in hypergrowth. How are you remotely adapting to an international Portuguese company that's growing so quickly?
I'm no stranger to growth, and I think that benefits me a lot. From December until the end of February, our team has tripled in numbers. I think it's a fun space to be in, and you definitely got to keep up with the pace. Things like this quickly expose problem areas, and the differentiating factor is those who are going to act upon those things and change them, and those who are going to stick to the traditional model will fall behind. I think it's also a nice opportunity for those individuals who feel like they want to progress and have the opportunity to do that. I believe that for a company in a hyper-scale environment with such a great value proposition, you're going to be attracting value from everywhere. So it's not just going to be a Portuguese company anymore; its cultural dynamics are drastically changing. Once we go back to a full office environment, it will be very interesting to see what happens, but I like it. I kind of joke most of the time, and I prod them. The Portuguese don't really know what to do with me [laughs].
What does your role entail?
My specific team is called the Monitoring and Observability team. We maintain the centralization of all the customer and internal system infrastructure logs and make it consumable for everyone to come and find the information they need. And then, the other big project is the monitoring section of whatever we're doing, providing a platform where we ingest all of the metrics from the customers' infrastructures including internal systems, and allow other teams to then build on top of the data with their own dashboards, or set up monitoring and alerting to be able to better serve the customer. This allows us to be proactive as a business and offer a great customer experience.
What do you enjoy doing in your free time?
A big component of my free time is enjoyed next to the fire. I don't know how to say this without sounding a bit smug, so you need to write this nicely [laughs]. So you get somebody who can cook a steak, or you get somebody who can cook a steak, right? I think I can cook a steak. I'm the guy who always gets nominated at social gatherings and getaways to cook. It's nice; it's a trust thing. The rest of the time, we're out and about with the dogs as much as we can, and our free time is mostly spent socializing with our family and friends. When I have the chance to be on my own, I'm an avid gamer. I play a card game called Magic: The Gathering. It's one of the oldest competitive card games around, and it's a phenomenal game.
When I think about it, my life sounds boring, but it's always kind of busy [laughs]. Oh, I forgot, I'm a very avid motorcyclist — the reason why I forgot is that I had to sell all these things off [for the move]. I'm also into 4x4 and offroading. Here we have pickups, we call them bakkies, but they're like luxury leisure vehicles here, whereas everywhere else in the world they are used for work. Now and then we go away for the weekend, next to a coastal town, we'll find something with a lot of sand dunes, and we go and have some fun with the bakkie.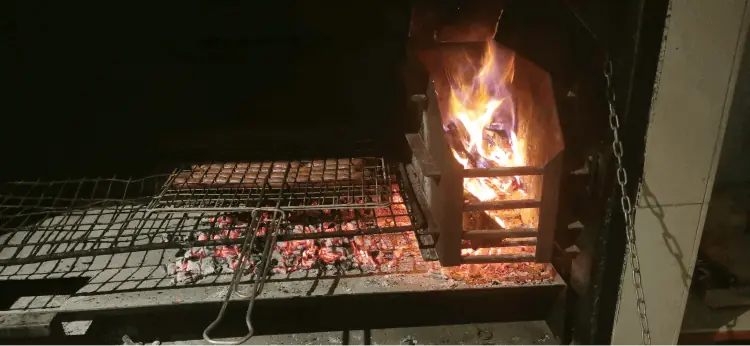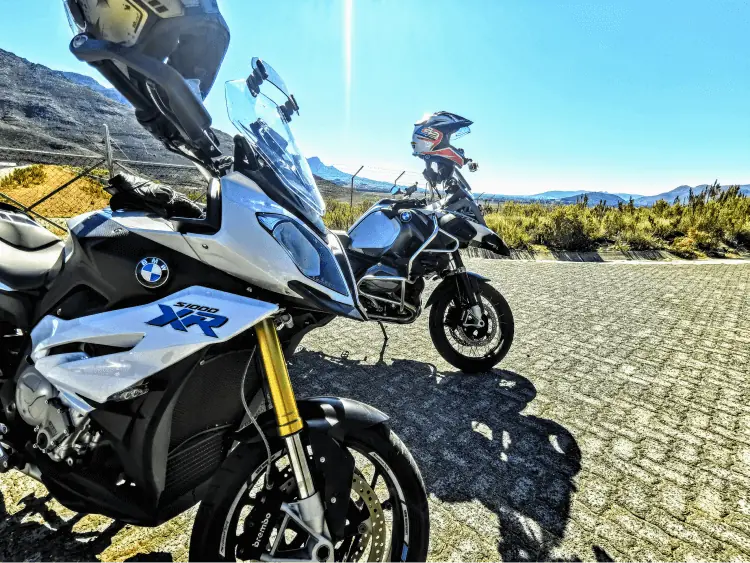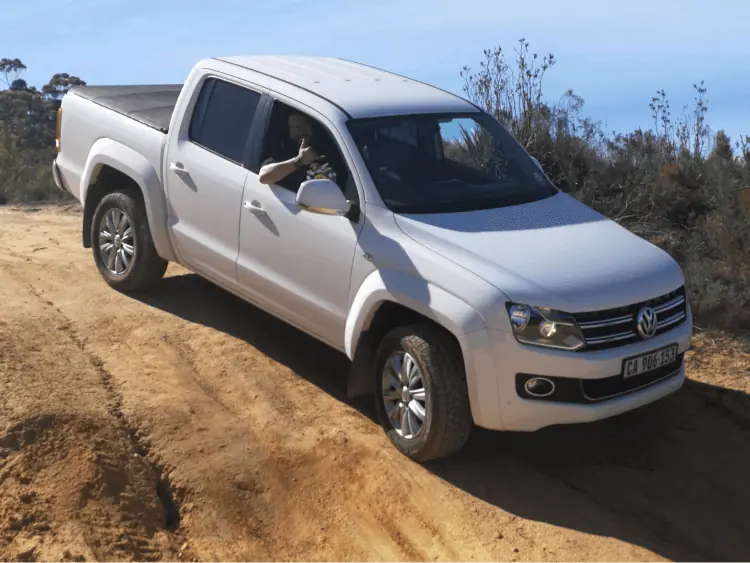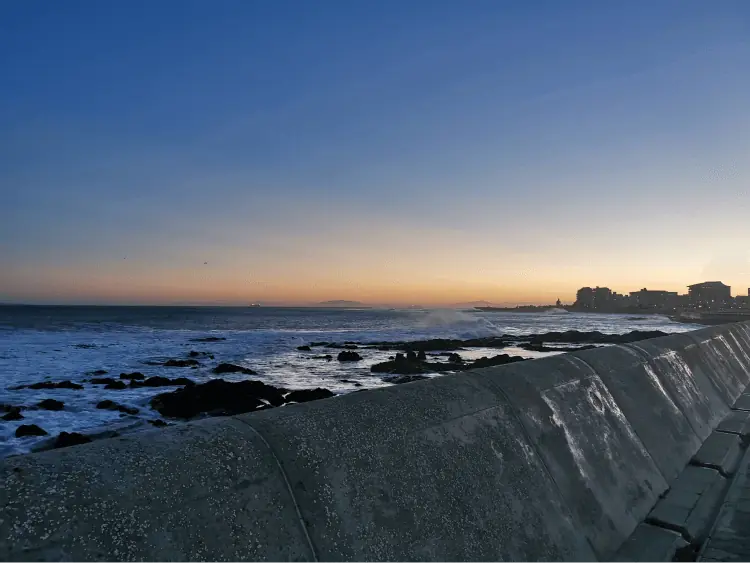 So back to food. What is your specialty?
I love smoking pork ribs and chicken. A skill that I'm busy perfecting is ramen. I make our own homemade egg noodles, I make the specialized chashu [braised pork belly], I do really cool dinosaur eggs — you boil the eggs perfectly, and then you dump them into ice water. You take the egg, and you roll it out on a wooden board to leave the eggshell on before marinating it in soy (and a few other special ingredients) to create an awesome dinosaur egg effect. It looks absolutely bonkers. Very cool. It usually takes me about three days to make the ramen as everything is made from scratch.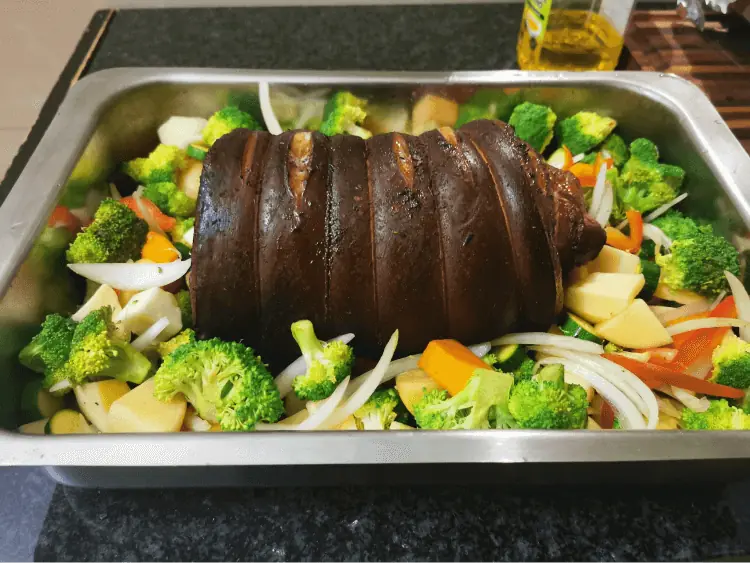 Any secret recipe ingredient?
Orange braai salt is the key ingredient. It's essentially good quality salt and full of MSG! It's amazing [laughs]! It goes on everything, corn on the cob, baked potatoes, ribs, wings — you name it. We also have something which we call a braaibroodjie, which is a very South African thing. It's a barbecue sandwich, with cheese, tomato, and onion, and this is very controversial — some people put jam on it. Don't put jam on it, that's disgusting. We cook them over the coals, and they get a really nice, smokey flavor, until the cheese melts. Hmm.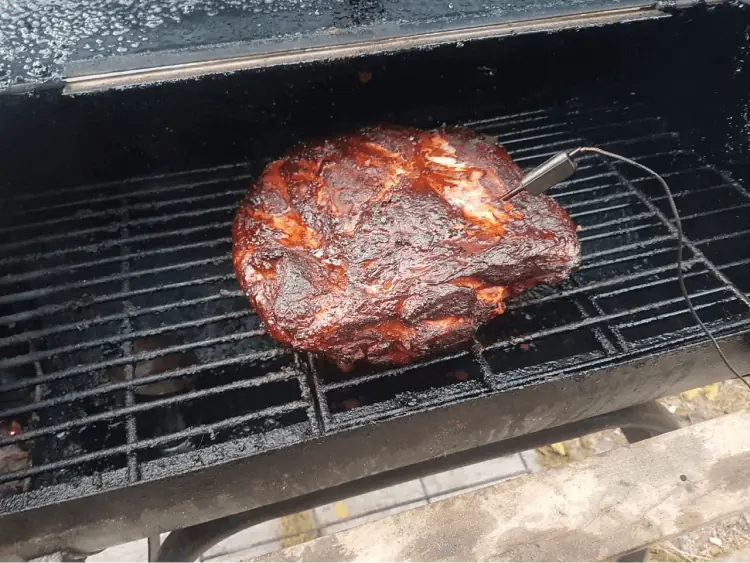 Since we're all working from home now, can we see your desk?
The almighty MacBook Pro (my daily driver)
Dell 24" 2k
Dell 29" Ultrawide
AMD 2700x, GTX 2060 OC SUPER (when I find time for gaming)
Coolermaster MasterLite combo or Das Keyboard 4 Pro & Magic Trackpad2
Ever-present selection of nuts and seeds to snack on
The Goblet of Hydration
The flask of reinvigoration
Wi-Fi repeater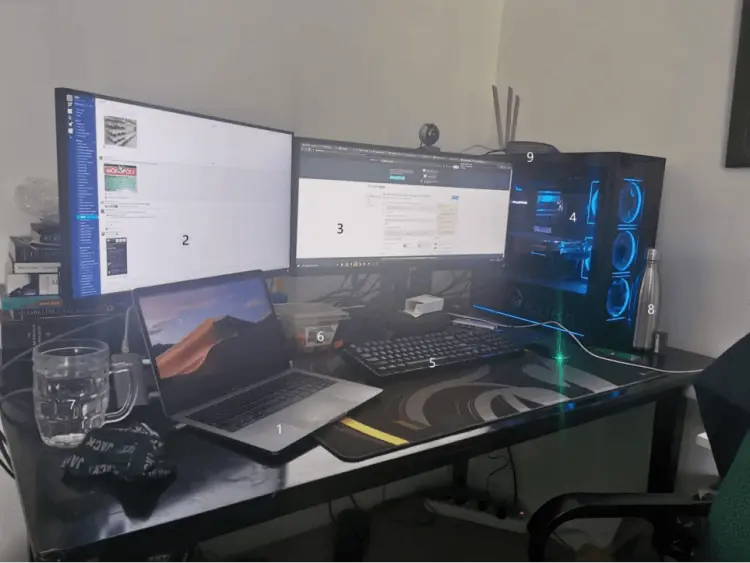 ---
OutSystems Engineering has a lot of interesting things to say! Be part of our conversation on Twitter or Facebook, or check out our job opportunities here.
Want OutSystems Engineering blogs delivered to your inbox? Click the Subscribe box below.
Interested in joining our team? Check out some of our open roles.