In this series of interviews, we talk to an OutSystemer from the Engineering team about their role, interests, and expertise.
Greg Parrott is a full-time customer experience strategist at OutSystems and a part-time musician in the outskirts of Austin, Texas. He studied marketing and graphic design in undergrad, interactive multimedia in graduate school, and later became head of UX and CX Performance for IBM's Cloud, Data & AI Division. Parrott was a pioneer turning the Harvard Business School's Jobs-to-be-Done theory towards software with a very high-profile product. The translation from Clay Christensen's milkshake video to Microsoft Office acquisition was his idea. Here's a conversation about customer strategy, Portuguese culture, work-life balance, and pre-pandemic offices.
---
What made you join OutSystems in January 2021?
I was heading up the UX and CX Performance practice for IBM's Cloud, Data & AI Division. Arvind Krishna was heading the division at the time, he's now the CEO of IBM. My experience there really exposed me to a lot of the challenges that were recurring inside the industry; businesses that were trying to transform and migrate their critical workloads and applications to the cloud. This was a 1.5 trillion dollar market that was supposed to take off years ago. And there was an assessment that as much as 20 percent of the workloads out there that they had estimated existed had been moved, so it was more like a representative sampling putting a toe in the cloud waters, what's it gonna be like "to move my critical workloads to the cloud." And they were anticipating that over the next year, or two, the other 80 percent, or the majority of that would move, but it didn't. The predominant blocking issue was the time, effort, and money required to modernize applications. This was happening shortly after IBM's acquisition of Red Hat. I was in the middle of that mix, learning about concepts of what needed to be done to accelerate the rate of application modernization. Guess what shows up? This notion of low-code/no-code as a solution. At the time it was being talked about as something that enables a different kind of development.
What was that all about?
IBM acquired Red Hat, and I was involved in their new Red Hat marketplace. There are about 90,000 developers in their community. It was about getting the critical workloads and applications modernized, basically meaning containerized, portable, manageable, secure, and all of the things that go with it to make that change. So, I became exposed to low-code/no-code as a potential solution to solve that problem. To my surprise, when someone reached out to me about OutSystems, I didn't know anything about the company, but then when I realized OutSystems was a leader, ranking at the top of the Forrester Wave and the Gartner Magic Quadrant, this got my attention.
"There's this magic in the Portuguese culture that is open to change and accepting of new ways of doing things."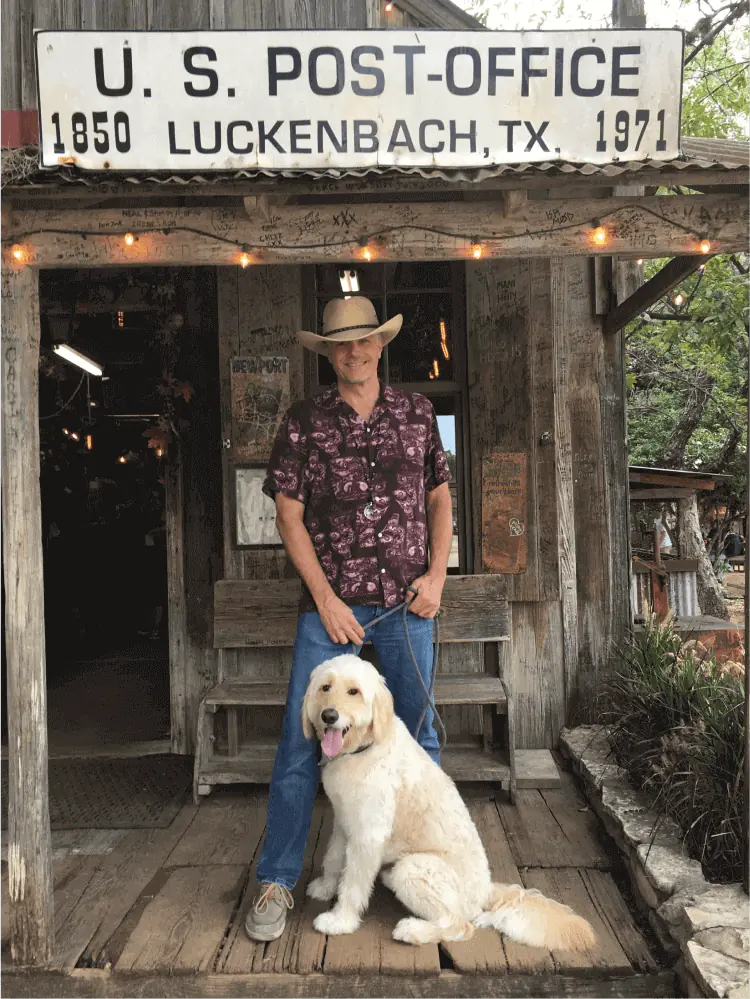 What's your role as a Principal CX Strategist?
Customer Experience strategy is really about connecting the CX vision for an organization to the brand. We need to create a CX vision with Paulo Rosado and the Executive team, which is something we're working on and to be able to propagate throughout the entire organization, to align that with every brand marketing message that's going out there about the company. If the brand is promising one thing to the market, but the company and the product are delivering something else, that's problematic. We want to ensure zero, or near-zero, variance between what we're promising to customers and what we're actually delivering in our experiences. We've been doing a lot of work to prepare ourselves to get into a position where we can have a conversation with senior leadership about what that vision should be. We want to support that CX vision with data and analytics. For example, I'm working right now to put in place the very first in-product CX Quality survey into Service Studio [OutSystems' platform]; it's never been done before. This is common practice with mature CX organizations. There are multiple moments of truth and touchpoints across the entire customer journey that are mapped out, plotted, and measured with these in-product "experiential" type surveys that complement product analytics. As the marketplace changes it's not enough to say we're customer-centric. Part of my job is to help provide the enablement training and education to bring about the awareness of what CX is and specifically, what it means in the context of a product-lead organization. CX and product-led are very tightly integrated. It's like a perfect couple, they are almost one and the same.
Interesting concept.
Yeah, we're in an immediate need to educate people on how this transformation potentially looks, so they can start thinking about what they can do in their role to contribute to a product-led CX-centric organization.
What is your typical day like?
My day-to-day is evaluating CX quality, working as a subject matter expert, producing CX concepts and driving insights into the thinking of teams as they're going to the PI process, not just within the Engineering team, it's also about cross-boundary with marketing and trying to ensure that we're aligned, reaching out to customer success, sales, our community and all the various stakeholders across the company that might potentially encounter the customer. We want to ensure there's continuity across the seams of our customer's experience.

That leads us to the next question, what is Jobs-to-be-Done?
Years ago, while working with Microsoft Office, we were trying to take it from where it had been (e.g., a perpetual product where you go into Best Buy and buy a box with a CD), to something that you consume as a service and pay for on a monthly or annual basis. That transformation was really changing how people bought Office around the world. So how do you organize for that? We took a team of five people and we started to decode what are all the jobs that users are trying to do inside of that product, and it was based on Clay Christensen's work at Harvard Business School, who gave us "The milkshake video", they turned it around to talk about "what is the job that milkshake does?" We used that as a foundation to ask "why do people hire Office?" We came up with ~350 specific jobs, from Excel to Word, to PowerPoint. We trained our whole engineering team so we had a common language to speak and built the database of all the jobs. So we're thinking about why the customer is hiring this product to get their jobs done. We aligned that with our core personas of all the products we had in Office and had narrowed that down to only six user profiles. We used analytics and telemetry to understand the usage of the product and combined that with user research to understand sentiment and the attitude behind "purchasing a product" on a physical CD versus subscribing to it or "renting" it. We're trying to get a sense of what was objectionable. For example, we learned that when people purchased the box they felt like they "owned" the product. They didn't own the product! They just had a license to use it! We had to take them from where they were and move them to where we wanted them to be, using this Jobs-to-be-Done framework to help organize the entire global transformation.
Is that what you'll be focusing on in your career?
At OutSystems, in Q1 I provided some research and aggregate data from a lot of various trusted sources to come up with a list of Jobs-to-be-Done. We distilled down these data to six primary jobs that developers are doing as it relates to investigating, evaluating, and adopting software development technologies. We determined it would be more cost-effective to consider taking this approach, considering that you've got a 1.5 trillion dollar market that's bottlenecked because of the inability to modernize the apps and workloads that need to transfer over to the cloud. Probably the hot topic of my career agenda right now is product-led CX transformation and what that looks like for OutSystems. I've been doing a lot of work on that and the Jobs-to-be-Done is part of the background of getting us structured and set up for success and having better-focused outcomes.
"The product is not just one part of a customer experience, it is the customer experience. So, a company can be both customer-centric and product-led."
Is there a difference between a product-led strategy and a CX strategy, or do they mix?
A product-led strategy is an overarching approach to running a modern business. It puts a product experience at the center of the organization. So if the product is at the center, where's the customer? They are going to be in the middle of the product, they are inseparable. Consistently, I've been saying that CX is something that happens in the heads of our customers: it is the perception of OutSystems that results from interactions that customers have with our brand and our business at every touchpoint along the customer journey. Similarly, UX is something that happens in the heads of our users: it's the perception of OutSystems that results from the interactions that users have with our products and our services. Thus, product-led growth and customer experience is the product. The product is not just one part of a customer experience, it is the customer experience. So, a company can be both customer-centric and product-led.
Back to the company, what's unique about working at OutSystems?
There's this magic in the Portuguese culture that is open to change and accepting of new ways of doing things. I think that's what led to OutSystems being so innovative in the first place, being so out there to be leading the way in this new world of development. I think it's built into OutSystems' culture, and the product has become an expression of the culture itself. I've seen an openness to change from the way we were building a product to the way we are now, with the introduction of the Agile process and the PI (program increment) approach. The mindset for being open to change is there.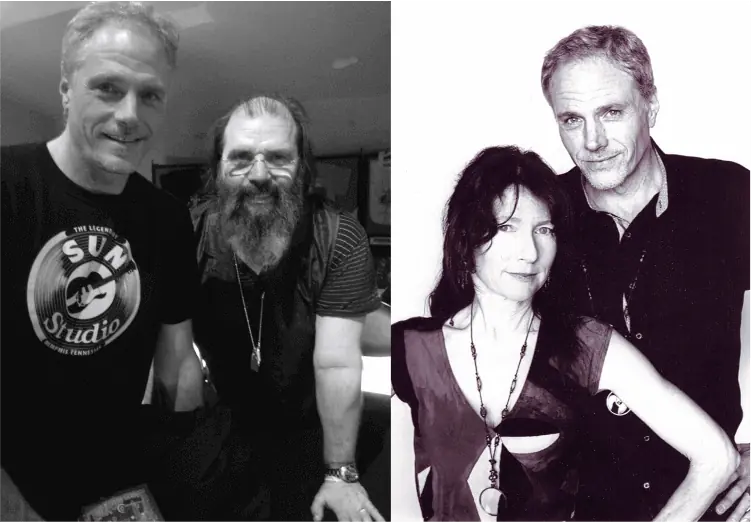 Do you have a good work-life balance?
Yeah! The hair is a little greyer than it used to be, and the days of me getting the work-life balance equation right is something that I've learned to manage. The company expects me to do that and that's the good thing. When I was onboarding into OutSystems, I found The Small Book of The Few Big Rules to be delightful, keying in on the right attributes for the company to succeed from an employee experience. There's a very direct correlation between employee experience and customer experience. Some of the research that I've done with Forrester is showing a direct correlation between the satisfaction of employees and how they deliver experiences that delight customers. That shouldn't come to the surprise of anyone, but yet somehow can escape us.
Do you miss pre-pandemic offices?
In my case, my pre-pandemic office was in Austin, Texas, for IBM. It was the original office where they made the Selectric Typewriters, so it's old. I don't know if you've heard, but Austin had a freeze back in February. In that building, the pipes broke and all eight floors froze. It's just a mess. So… Do I miss that pre-pandemic office? Nope! I can't remember when I was working at a company that wasn't a globally distributed team. What changed during the pandemic was I didn't have to pay for my commute. I'm just doing the same work at home. However, what the pandemic did take away from us, was that if we did find ourselves after work wanting to go out for a glass of wine or a beer, that human connection wasn't there like you wanted it to be. I think just like groups on Facebook decide to get together face-to-face, companies are doing the same, they continue to work remotely but they have special purposes to get together, for team building and casual time. It might even work out better than it was before. The time we spend together, the energy you exchange between people, really builds trust and contributes to a positive employee experience.
Talking about human connection, what do you like to do in your free time?
I have a home recording studio and I play guitar and other stringed instruments, keyboards, drums, and other percussion instruments. As a musician, I've always been drawn to other musicians. Paulo Victorino, head of user research, told me about a slack group for musicians at OutSystems. It didn't surprise me to discover OutSystems has talented musicians. I have learned from Paul Allen, and his Vulcan Ventures investments in brain scanning technology, there's a direct correlation between a very talented developer and a very talented musician, in terms of the overall activation of the brain. There's a book that I find fascinating, "This Is Your Brain On Music," by Daniel J. Levitin. So music, music, music!

Do you have a record?
I have a lot of recordings, mostly on PreSonus Sphere where I collaborate with a community of recording artists. That's what I do, I record and produce music.
I recorded this song at the height of the COVID-19 surge. It's an old Texas song called Lungs.

And, besides the music?
Recently, I went whitewater rafting with my son in the Cascade mountains in Washington state. We hiked to the peak of a mountain, and rode rapids down the Wenatchee River. The other thing I like is to take in a culture and drink their wine. I've been drinking some very fine Portuguese wine and I look forward to getting back to that part of the world when travel once again opens.
---
OutSystems Engineering has a lot of interesting things to say! Be part of our conversation on Twitter or Facebook, or check out our job opportunities here.
Want OutSystems Engineering blogs delivered to your inbox? Click the Subscribe box below.