In this series of interviews, we talk to an OutSystemer from the Engineering team about their role, interests, and expertise.
Morgan Logue is an Engineering Fellow and Director of Architecture at OutSystems. In school, he was learning to be an aeronautical engineer, while supporting himself working in the software industry. In the end, software development won out.
---
Hi Morgan. Where are you currently?
I'm in Round Rock, Texas, directly north of the Texas State capital, Austin. Basically, it's a small town. Dell started their headquarters here. Because of that major influx, a big build-up occurred. I was born in San Jose, California and I've been in north Austin for 21 years.
Do you ever meet with other OutSystemers?
All of the Texas-based, and a bunch of the US-based technical team, meet periodically at a shared collaborative workspace called Galvanize, in downtown Austin.
You're remote, right?
I've been working remotely for three and a half years and there are aspects that I really like about it. It kind of forces a lot more documentation and getting to a common context. When I worked in person you'd get hallway conversations, but it was very hard to get everybody going in the same direction. Remote forces people to not fall back on the crutch of "We've talked about that in the breakroom." It means people are putting things in slack channels that are public. Instead of a "you and me" context, it's a shared place that it's visible to the team, and it's a lot easier to get consistent behavior. There's an aspect of "I feel a little bit more disconnected," but what you're connected to you recognize as more commonly understood. The overall error goes down and you get to the destination faster. The definition of work expands and you adjust to it, in the sense that if I have to answer a call at 10:00 p.m I don't feel guilty because sometimes life happens during the day, when I don't have meetings. You have to do that to feel balanced. I really like the OutSystems environment that recognizes that.
" I love building things. I have this need to process complex problems. I started working professionally when I was 12. Computers made sense to me."
Can you describe your work at OutSystems?
Which hat do you want? From the architecture side of things, there are three big areas that we need to focus on:
Derisking what we're doing. It's an improvement for performance, availability, security, compliance, and cost. Those are our risk areas and it's necessary to say they are always all getting better. In total, "Are we less risky than we were before?" I might make a massive improvement in security. It costs more, but my overall risk profile has improved.
Has to do with flexibility. We're trying to go to a product-led company, which means the platform has to enable the product to follow the customer. The platform needs to be very open. The aspects are "How do I make change faster? How do I innovate faster? How do I make sure my developers don't feel crippled by limitations?"
There are things in the individual cohorts and groups that can be helpful to others. So, it's shepherding that platform of reusable cross-cutting capabilities to make sure that we're not doing the same thing two or three times, that's system architecture.
I also own strategy, or the order in which we do things to maximize our impact. From an R&D perspective I say "Okay, product has to find these things. These are issues that are affecting our customers." Also, things like "Do we know enough to tackle that problem? How do I most effectively use the R&D resources that we have to do the majority of these, as quickly as possible?" My strategy side is with Tal Herman, Benjamin Hoxie, and Greg Parrott.
The last piece is research. How we work with universities and how that research activity pairs with the cohorts. As research is potentially running into issues where the platform isn't as flexible as we wanted it to be, we learn from the research and fix the platform to be more open. By the time Product is going after some of those capabilities, the platform has already adapted to the potential need.
That research part is pretty new. How does it work?
Research pods are spun up to tackle a specific problem and when the research completes the pod dissolves and goes somewhere else. There'll be an arbitrary number of active research projects floating around underneath me, very adaptable and flexible.
"There's this aspect of how do you get the team to work together in a cohesive unit. I like that! Getting the very opinionated personalities that make up the team and get that level of consistency between them."
You have worked for big technology companies, such as Dell, Microsoft, and Citrix. What made you say "Yes" to OutSystems?
Throughout my career it's either been, "I really like the problems that the company has" or "I like the product that the company has". With OutSystems I like both so it was a very easy decision, a combination of the role, the company, the product, and the change it was undergoing — and going full-remote because of Covid-19.
What about the management part?
I prefer to look at it as mentoring not managing. When somebody wants to learn stuff from me, I build that relationship. I really like my team, they're in a place in their career where they're not needing to be managed. They need me to approve timesheets and vacations. There's this aspect of how do you get the team to work together in a cohesive unit. I like that! Getting the very opinionated personalities that make up the team and get that level of consistency between them. You can't force it, you have to create a situation where it's just a natural fit. For example, it's not 12 people on systems architecture that have the same capabilities or focus. It's 12 people that overlap in such an interesting way that they cover the whole problem set. It's not 12 clones. That's what you have to focus on.
You've been here since September 2020. How did you adapt initially?
Just kind of thrown in. As big as the company is, it does not feel big. Here the culture is so open that you have direct communication with all the people you need, and that results in the company feeling small because there's not much separation between individuals. Throughout the company, everybody is very eager to work together. It has that hundred-person start-up feel. OutSystems has managed to hold on to that while growing well beyond.
What's your mission in the company?
There's this instinctual mission that isn't explicitly defined but everybody feels. I feel the teams have a clear purpose of what they're trying to accomplish. We are all here to make our customers successful.
You're referring to the digital transformation?
Yeah, but what I've seen in other companies is that they get stuck on a mission and don't necessarily see if it needs to change slightly. At OutSystems, we seem to be able to keep the mission on target as the changing landscape happens. You see things that come together, where it wasn't planned that way, but it comes out the way that it should over and over again. An unexplained something. If we could quantify what it is and explain it, a lot of other companies would benefit from that.
Did you want to be an engineer when you were younger?
Yeah, since I was like six years old. I love building things. I have this need to process complex problems. I started working professionally when I was 12. Computers made sense to me. I would build custom database solutions for companies before CRM was big. Then, I went to school for aeronautical engineering, but I was making more money doing software, so I switched to a Bachelor of Science degree in Information Technology. By the time I was 19 I was working full-time. I started working at Microsoft, did some consulting, moved to Texas when I was 24, and worked with a few start-ups. I've always liked to seek out problems to then go solve.
"Assigning something to somebody that it's probably a higher risk, but you're doing it because it helps that person grow to the next level of their career. And that being just as important as attending business value is extremely cool."
In your LinkedIn skills, you have an enormous list of informatic languages.
The languages are tools for problem-solving. Depending on the problem that I face, I don't just run to my favorite language, I run to the best. A lot of developers use the same language to solve all different issues. If I was going to write a service to generate pdfs, I wouldn't do that in .NET, I'd do that in Python or Node.js because they can do the work so much easier.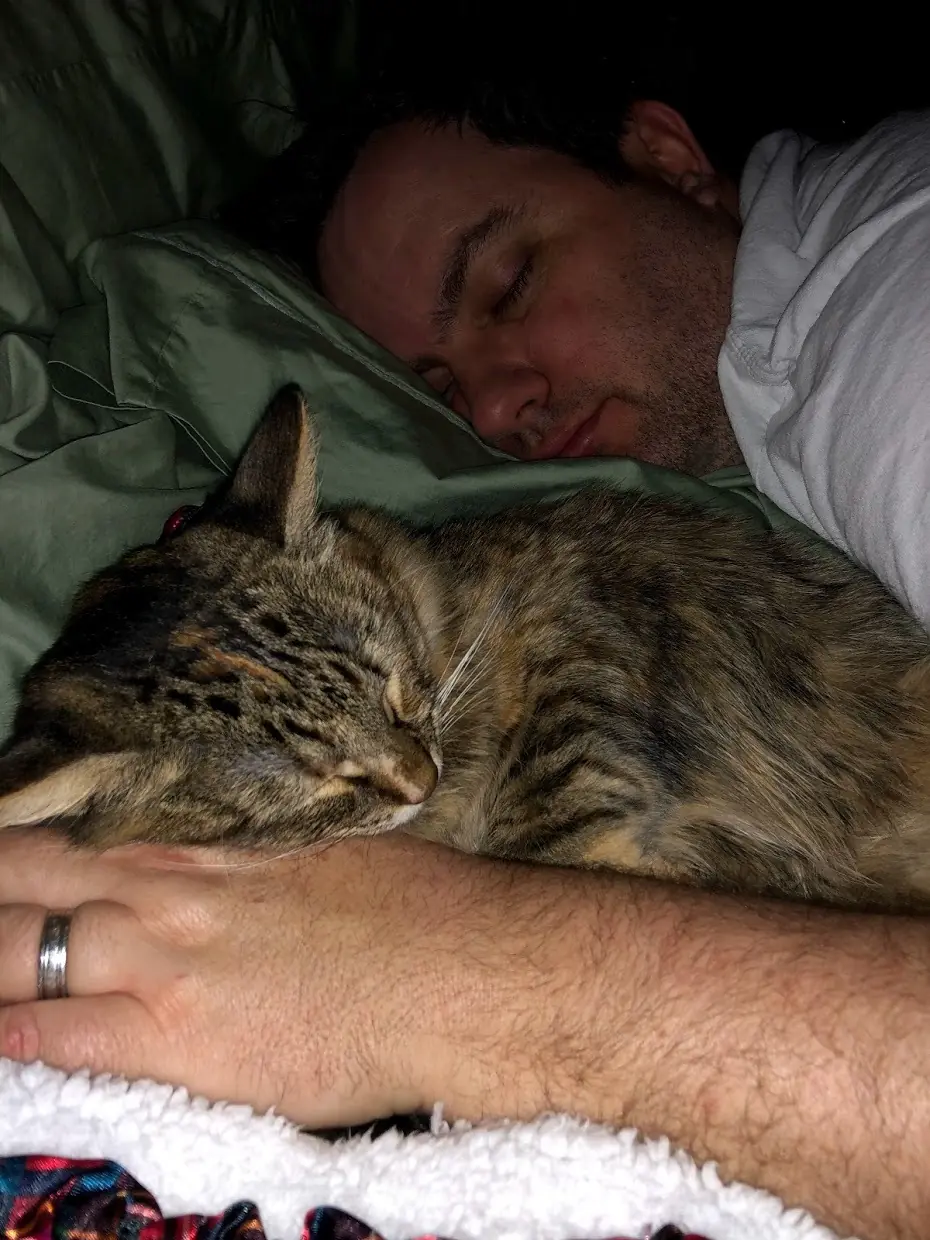 What were the most important steps you took in your career that might help aspiring engineering fellows?
I was very introverted. Everyone that I know now won't say that because I'm very opinionated. When I switched to the consulting side it forced me to have to go the other way. I was very comfortable solving the problems and the technology but I was very shy. So, take those areas where you could grow — not your core competencies — and go out of your comfort zone. First, ground in your technical skills sets and believe you can put out the fires and achieve those goals. At Dell, I was responsible for all commerce. The cart check-out and configuration experience for all online and offline sales. Basically, all of Dell's selling products came through the systems that I created. At the same time, it didn't feel overwhelming because it was grounded in technology that I could manage, since I've done UI, database, and all kinds of work.
Does your job affect your outlook on life?
I don't feel like life is the extra stuff that's going on. I come into my office for several hours a day to do things that I think are fun and get paid for it. So I think it's kind of cool.
What are your feelings about the company culture?
I love working here. There's something inherent that it's contagious when people join the company. I bring everybody here that I've loved working with in the past. They get here, and there's something special about this place that everybody sees. You can't put your finger on it. At its core, I think it has to do with the culture and the little book. And it's real when you have Eduardo [Andrade] stepping in not just saying "How can that resource get us to completion on this project?", but also looking at the projects as "How can those grow the resource?" It's super rare to see a true appreciation on both sides of that. Assigning something to somebody that it's probably a higher risk, but you're doing it because it helps that person grow to the next level of their career. And that being just as important as attending business value is extremely cool.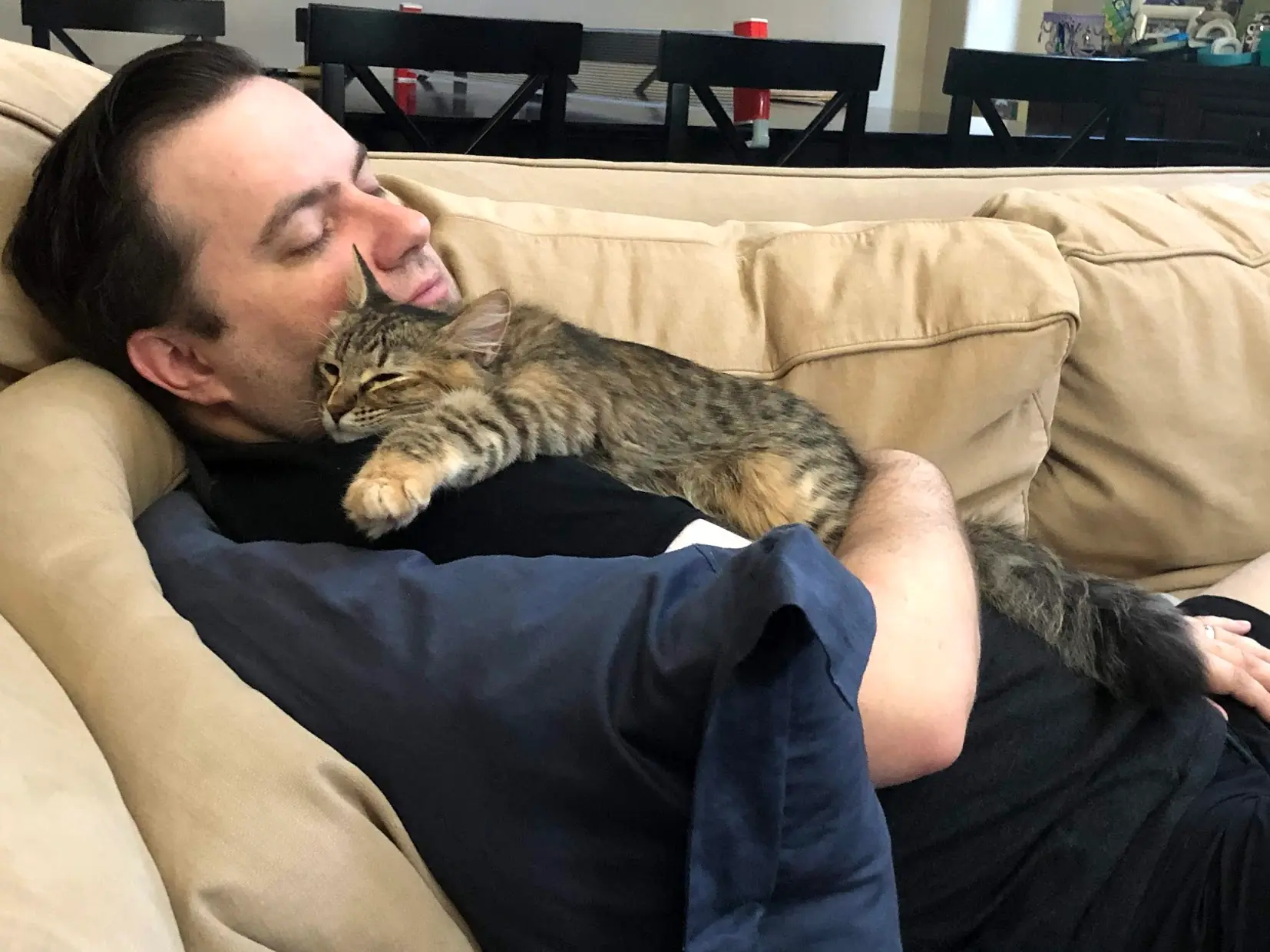 When you're off work what do you like to do?
It depends. Right now I spend a lot of time reading because there are no good movies or video games.
You don't re-watch movies?
I have memory for certain things. I can tell you what happens in probably 10,000 movies, scene by scene. Sometimes it is because I watch them once. It's like I can tell you a direction to somebody's house that I've been to once in 10 years. Faces and names? I'm horrible at it. Slightly color blind. I always liked James Bond movies and my wife likes them too. We're just waiting for the new one.
What are you currently reading?
I spent a lot of time reading "The Culture Map" and I'm reading it again. A periodic refresh. I also tend to read a lot of science fiction, currently reading "Dune," by Frank Herbert, and again waiting for the new movie.
Is it that good, "The Culture Map"?
It could be a very dry book if you just try to read it. The book gets more engaging because you can actually relate to particular things. If you read it again you find different things on how to approach problems. I recommend it.
---
OutSystems Engineering has a lot of interesting things to say! Be part of our conversation on Twitter or Facebook, or check out our job opportunities here.
Want OutSystems Engineering blogs delivered to your inbox? Click the Subscribe box below.