In this series of interviews, we talk to an OutSystemer from the Engineering team about their role, interests, and expertise.
Prakash Nair still remembers what it was like to visit clients and implement software with CDs, and had his sights set on Facebook before coming to OutSystems. Due to the painful Covid-19 situation in India, he's been working from home and staying in touch with his friends through social media, and while he considers himself "very lucky," he is longing to travel as soon as possible. In the meantime, this program manager who knows his starting date in the company by heart talked to us about his career path, the Indian work culture, and its tech scene.
---
How did you start working in the technology industry?
I graduated in Computer Applications from a well-known university in India [Mahatma Gandhi University in Kerala] in 1995. It was a new bachelor's course introduced that year, a three-year graduation program that I completed in 1998. After graduation, a few of us — my college friends and I — started thinking about what we needed to do next.
Fortunately, at that time, one of my friend's brothers had started Beta Systems, a small certification institute that offered many courses in the computer world. We joined them part-time to computerize small businesses around the city. We were four friends who did that for a year, working with small companies like textile shops and small clinics to see if we could do some kind of computerization for them. After a year, most of my friends pursued master's degrees, including myself, and then found other jobs.
I ended up going to Bengaluru, India's Silicon Valley, with many IT jobs available, so I thought that was the place to go. And when I reached Bengaluru, it was my first time in such a big city, and there were a lot of things to learn when you move to a city like this, especially the language, culture, living, etc. You need to know how to work in the industry in a city like Bengaluru.
How did you make a move into project management?
I have an uncle, my grandfather's cousin, in Bengalaru, whom I met there, and is a very wise person and a well-wisher for me. He suggested that I should do some technical courses about the latest happenings in the IT industry, even though I had graduated in Computer Applications.
At the time, the buzzword was e-commerce; it was the booming term in the year 2000, and I joined a six-month certification program. It took me about eight months to finish all of the course's projects, and I joined my uncle's company. He ran a business in the steel industry, exporting materials from different places globally and sending quotations for Indian companies to provide the steel-making materials. He had a small firm with five to six people and a small network of computers. He wanted me to start a website for his company, just developing a static website and taking care of his networks. So I started there as a trainee.
"Once we developed the software, at that point, we didn't have a cloud or any kind of remote working access, so I used to take the software in a CD and directly install it on-prem, as we say now, right?"
I stayed for almost a year while completing another part-time course on hardware and network, which is very useful in my IT career because, as we are building software, there are many infrastructures involved in the IT process. After one year, my uncle, who was kind of a guru for me — he guided me along my career path and several things in my life — suggested I look for opportunities abroad as well. But he also advised me to get some real-life experience first. He introduced me to the chairman of a small IT firm with a small development company. It had been started by a few Indians in the US and had a small development center in Bengaluru.
I started there as a trainee with about five people as part of the development team, as a Java developer initially. It was the first time I worked as a software developer, part of a CRM development company. I got the opportunity to interact with customers directly and understand their requirements. My initial plan was to stay there for three to six months to learn more about the IT world and then move abroad to Germany. However, when I started working there, the job was very interesting, and I got more involved in the business. We were building a CRM product from scratch, and I wanted to continue. It was a good place, with many good people, and I was happy to stay.
After three months, they hired me as a permanent employee. I went back to my uncle and said: "The director suggested I can continue if I want to, but I need your acceptance." He said: "It's up to you." I stayed there for five years and, by the time I left the company, I was a project manager and point of contact for around eight of our customers. While working in this organization, I also completed my post-graduation (M.Sc in Information Technology) as part of a long-distance education program.
Tell us a little more about that. As an engineer, how did you build strong customer relationships?
So, I started working more on the deployment phase. Once we developed the software, at that point, we didn't have a cloud or any kind of remote working access, so I used to take the software in a CD and directly install it on-prem, as we say now, right?
Slowly, my client-level interactions increased, I began traveling to more places in India, visiting customers, and implementing software. I became the company's face for them, and most of the customers would reach out to me directly for requirements.
Because it was a new company and kind of a startup firm, a lot of things weren't appropriately streamlined, such as the support process. I was the point of contact for all starting customers because I was implementing software for them. I came out of my development background and became the bridge between the customer-side and the development team. That was my role when I left the organization. I did so because they moved to a different location, far from my hometown and where my parents lived. I also thought it was time for a change.
The director asked me to continue for six more months to complete some projects, and in the meantime, I was looking for a new job. I had extended my stay for another six months to complete the hand-off well for a smooth transition.
And then you had a long run at Dell Technologies, right?
I worked there for 15 years, starting in 2006, and left last October. I had a tech lead position, taking care of deployments and supporting the environment infrastructure when I joined Dell. We had more than 1,000 systems as part of Dell's ERP (Enterprise Resource Planning).
After four years in the same role, I moved to a program called IT Rotation Program. It was something they started at that time where they would nominate a few candidates around the globe to give them a view of different IT functions. I was lucky enough to be nominated for that, and among 5,000 employees in IT around the world, I was one of the 30 selected. I was very happy about that because, in larger companies, you rarely have the opportunity to see what is happening in other departments; we always focus on what we are doing. The beauty of that program is that you could go into different areas and teams. If I wanted, I could go into the Finance department to see what they do and learn new things.
I wanted to continue in IT because all my experience and expertise are in that area, and I wanted to learn more instead of changing my path. This was a three-year program, and each rotation lasted a year. Initially, in my first assignment as part of the program, I joined the PMO (Program Management Office). The following year I moved into change management, which controls any changes happening in the production environment that improve the system. I then moved to the release area management area as part of my third rotation, where the organization implemented process improvements and stayed there for almost five years.
Can you go into detail about what release management entails?
During my previous job, I was working on different functions within release management. Enterprise release management deals with governance, defining the roadmap, scheduling milestones, and setting up the guidelines for different product lines, etc.
And then, there is something called segment release management, which encompasses taking care of applications within a segment, working directly with the development team, and on the release process for each of these applications.
Finally, you have the infrastructure area, where we do a lot of work around streamlining the releases or the changes happening on the infrastructure side, especially maintenance activities.
I worked on the release management side for around five years in Dell, and then in October, I heard about OutSystems, and very soon, I was ready to be part of the team. I started on February 8, 2021, as Lead Technical Program Manager.
"To be completely honest, I knew nothing about OutSystems then, but I started looking into the company, the technology, the low-code platform, the stories from people working there, and the culture — it was really interesting for me"
Why did you decide to apply at OutSystems?
When I was looking for a job change, I reached out to my contacts. One of my friends is in Dubai; he was my classmate and is a good friend of mine. He said he knew a lady, his relative, working for Facebook and asked me if I'd be interested in such an opportunity. Facebook was a big name, and of course, I was open to sending in my resume. My friend forwarded my resume to his cousin's and that was Sanju Nair, who's a VP of Engineering Operations at OutSystems. The lady he mentioned is Sanju's wife, who was working with Facebook. So he called his cousin and told him, "I got a CV of a friend I want to forward to Facebook. Can you pass it on to her?"
My CV was passed on to Sanju for him to give to his wife, but he called his cousin and said: "Look, he's got a lot of experience, and the right kind of experience for our functions. We are hiring in India. Would he be interested in joining OutSystems?" So this is how our conversation started.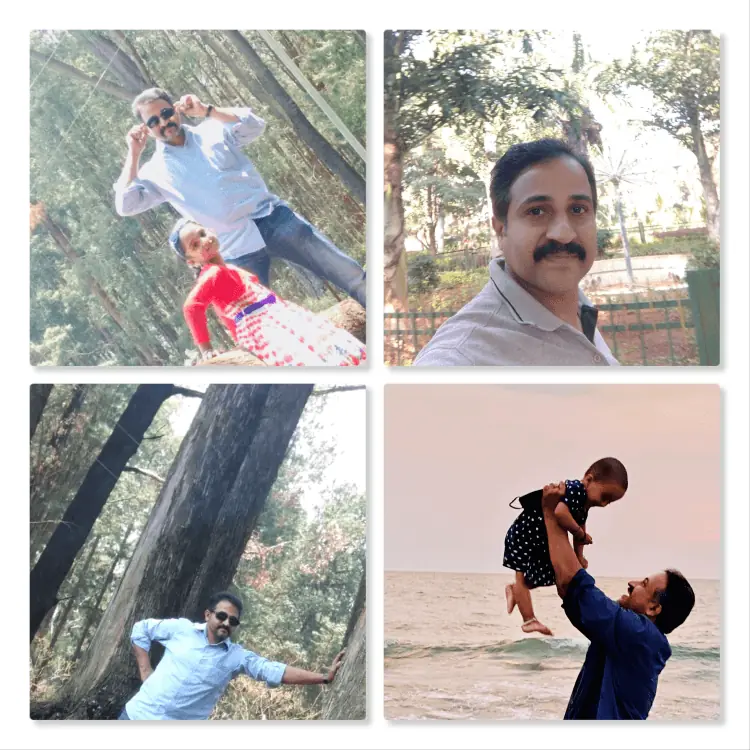 Did you know anything about the company?
To be completely honest, I knew nothing about OutSystems then, but I started looking into the company, the technology, the low-code platform, the stories from people working there, and the culture — it was really interesting for me. Okay, this is a place where I can learn a lot on the technology side because there's so much going on with cloud technology, and also, the company's growth. Now is probably the right time to join, you know? I would love an opportunity to grow my career to the next level, right? So I told my friend, "Yes, I'm open to applying if they're hiring in India. As I see it, this is a very promising company."
I was contacted by Mafalda Vasquez from Talent Acquisition for the interview process, and she kindly explained the OutSystems business, culture, etc. Then I met Gus Rossato, who's my current manager, for an interview and we discussed the role-specific expectations. I joined OutSystems on February 8.
What has been your favorite part of the job so far?
Working with the team is always a wonderful thing because you get to know and talk to so many different people. When I joined OutSystems, I started by doing release management and studied our system to understand it and what was happening in the product lane. I had to go through each and every engineering team captain, managers, and everyone in the initial four to six weeks. I was kind of thrown into the lake, you know? It was a very good experience due to all the different people I was able to meet, and it also gave me knowledge on how each team functions, how every product lane works, and how it will integrate with the OutSystems platform version 11. It was a great experience for somebody who had just joined.
"From my point of view, [a good program manager] really needs to foresee what is going on from a program level. You have to understand what this program is for, its end goal, and how to achieve it. On a theoretical basis, we need to see where we are and any impediments that may be"
Even now, when I moved to the cloud migrations program team, I wanted to understand the existing process and ongoing activities by working with the team. Kevin Killenns, who is leading the Customer Assurance area, helped me to know more about migrations and engaged me in the program.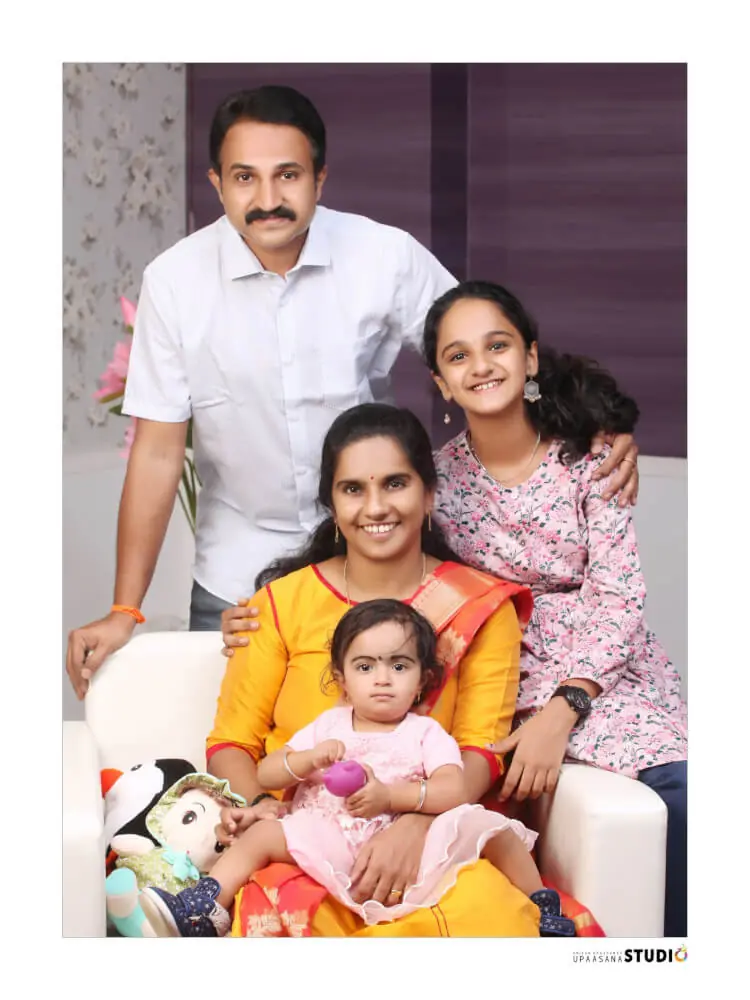 What is the key feature of a good program manager?
From my point of view, you really need to foresee what is going on from a program level. You have to understand what this program is for, its end goal, and how to achieve it. On a theoretical basis, we need to see where we are and any impediments that may be. We should be able to foresee them and take the mitigation steps so that the program goes on smoothly and runs its due course.
"People [in India] are technically sound and dedicated"
For those of us who never had Indian teammates before, what can you tell us about the Indian work culture?
People are always adaptable and also flexible in terms of work timings, that's what I feel. They're flexible to work in different time zones and put in the hours if needed. People are also technically sound and dedicated. Other than that, from my perspective, people try to understand the system and get steady first before jumping into action. That's very much my approach. But yes, that, great availability, adaptability, and flexibility, that's the positive side of the Indian work culture.
What's the tech scene like in India?
From a technology perspective, I believe that India is doing great. There are several IT firms, many companies started from scratch and are now multinational firms with offices in almost all geographies. And also, there are many scientific researchers; India is working on government-organized technical industries and we have several famous scientific institutes.
For the past few years, the government has promoted a lot of innovations across the country and is funding startups and entrepreneurs to benefit those who want to work in the technology area.
India has taken its time to reach the same state as developed countries. Although there are a lot of challenges, such as the diversity across the land, what I feel is that India has achieved a lot of progress in the world of science, technology, and IT.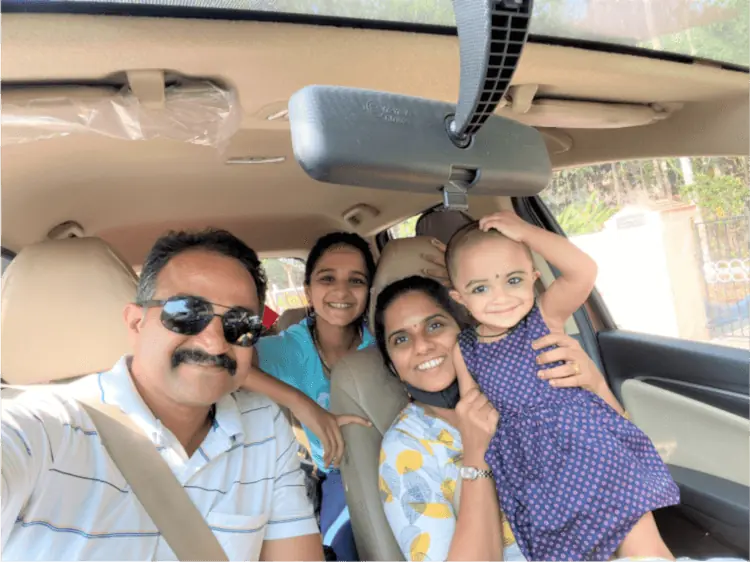 What do you enjoy doing in your spare time?
I spend most of my free time with my family at home. I have two daughters, a younger one, who's 18 months old, and the elder is 13 years old, and they keep us busy. Also, because of the pandemic, we now reach out to our friends through social media. Nowadays we're not even meeting our friends and relatives in person, so it's a way of catching up. Other than that, I like to travel a lot. Even now, whenever I get the chance, I don't want to miss a chance to travel.
One place we had been to before the whole Covid situation was a hill station, around 300 kilometers from Bangalore. The place is called Ooty, and it's in the south of India. Last time, it was a wonderful experience, we were there for three days — it's a beautiful hill station with a richness of cool climate, gardens, wildlife, lakes.
I also enjoy going to the beaches with the kids and we used to go there and watch the sunset. We now live in a city close to the coastal areas — Ernakulam — with a lot of well-maintained beaches nearby. It's always a good feeling and we like to go whenever we get the chance.
---
OutSystems Engineering has a lot of interesting things to say! Be part of our conversation on Twitter or Facebook, or check out our job opportunities here.
Want OutSystems Engineering blogs delivered to your inbox? Click the Subscribe box below.