What Do You Call Something That's Not Like Anything Else?
We recently found out that Gartner recognized us as an "MXDP" Leader in their 2020 Magic Quadrant for Multiexperience Development Platforms. We thought that was great. We also thought, here's another name that people use to try to describe the breadth of what we are doing at OutSystems, and none of them quite work yet. Looking back in history, original new things can be hard to label. It took more than ten years for the name "car" to come forward as the way to talk about the horseless carriages that were popping up in major cities around the world.
We have a pretty ambitious mission—and recognition like we are grateful to receive from Gartner in different Magic Quadrants is fantastic. But what really drives us is our customers, and with all of the challenges 2020 has brought, we have seen some amazing things happen.
At the End of the Day—OutSystems Customers Deliver
Multi-year or even multi-month delivery and innovation cycles has become a threat to business competitiveness and viability. At the end of the day, organizations are looking for continuous delivery and continuous innovation. That's why we have been inspired by the stories we hear from our customers about how they're bucking the trend and delivering real results with our platform during this ongoing crisis.
In just four weeks, Humana, a U.S. health insurance company, created a new AI-powered service for rapidly connecting users to the information they care about most. The customer-facing app and full suite of back office solutions lets members self-serve to find nearby COVID testing sites with the most accurate information on over 8,000 locations.
And after the US government opened calls for Paycheck Protection Program (PPP) loan applications, Lucro created an application in under a week that made it easier for borrowers to fill out the complex forms and simplified the related underwriting, servicing and documentation services they provide. The company has now processed more than 7,000 PPP loan applications and funded over $110 million worth of loans, competing head to head with larger lenders in the government loan program.
These are just two of the many examples of companies who leveraged OutSystems and were able to pivot quickly. But how were these and many other companies able to deliver such critical and complex solutions in such a short timeframe?
The Experts (Our Customers) Have Spoken—And the Analysts Agree
Positive customer feedback has propelled OutSystems to receive multiple customer choice awards, including Gartner Peer Insights Customers' Choice designations for both Multiexperience Development Platforms and Low-Code Application Platforms. OutSystems has also been recognized as a Top-Rated Low-Code Platform by TrustRadius, the Leader in G2's Grid for Low-Code Platforms, and for Ease of Use by Capterra. These verified testimonials from more than 1,800 customers tell the real-life story of how OutSystems has helped them speed their development capability and deliver innovation. 
We work with analysts all the time to understand how the market is evolving, and we are always excited to get recognized as a Leader. For two years in a row, we were named a Leader in the Gartner Magic Quadrant for MultiExperience Development Platforms And if you are interested, check out the 2019 Forrester Wave for Low-Code Development Platforms for AD&D Pros and Gartner's 2019 MQ for Low Code Development Platforms for some additional data points on OutSystems.
OutSystems is a full lifecycle, full-stack high-speed development platform, it gives companies the tools and processes they need to create any application in weeks instead of months or years. OutSystems can be used to create all the layers that comprise even the most complex digital solutions - from UX/UI, business logic to data and integrations. OutSystems also enables an accelerating amount of reuse. The more a customer builds with OutSystems, the less they need to build going forward. Striving for agility, there is no place for duplicate work.
What do you call it? OutSystems can be used as an MXDP. Our platform also incorporates Low-Code concepts.  A rose by any other name, right?
Having OutSystems as your development platform will enable you to achieve the kind of speed of delivery that is critical to compete and grow. Learn more about how OutSystems can help you and to experience the power of the platform for yourself by signing-up for a free personal environment. And join us at OutSystems NextStep in September to learn more about how customers around the world are using our platform to drive change for their organizations.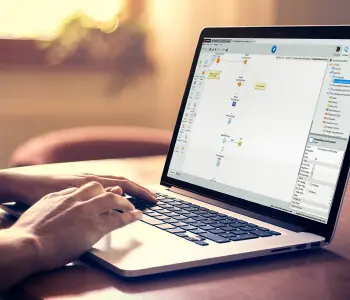 Use OutSystems Now!
Get your first app built in a few minutes.
It's free forever.