Terrorist attacks frequently claim innocent lives and damage property. FWD Philippines (FWD PH), a leading insurer in the Philippines, realized this clear and present danger. As a result, it decided to offer its customers a digital product that provides financial coverage for victims of terrorist attacks. The challenge? Drastically shorter development time.
PEACE is FWD's revolutionary, self-service digital insurance product, the first to cater directly to consumers. It's a policy that offers coverage for individuals or families affected by terror attacks. It's not just for the Philippines, though. The policy is for anywhere in the world. Providing coverage of up to 1 million pesos per individual, it's a boon to anyone who has been through a time of terror. But, just how was the insurer able to develop and roll out the a product so fast?
The Timeline? 1 Month
Upper management mandated that FWD PH launch the new digital product in one month. And, it had to be fast and reliable, because of the increase in attacks in the Philippines. FWD knew launching this product by the end of 2016 was virtually impossible if they used traditional development methods.
They had to find another way to develop and deploy a new, reliable platform in a short period of time. So, they tried the OutSystems low-code platform.
Understandably, the FWD IT team was skeptical. They weren't sure low-code could address the significantly shortened development time for their product. Not to mention the fact that the team preferred more familiar methods like Java and .NET.
Let There Be PEACE with OutSystems
In just 21 days, a developer from FWD fully developed and deployed PEACE using OutSystems. This beat the one-month deadline by 9 days and any traditional coding project timeline by 5 months and 9 days. More than 400 people have used it since it went live in December 2016, and its popularity has sparked competitors to offer similar products.
Big Savings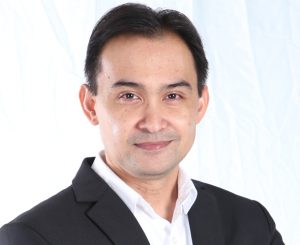 In terms of costs, FWD managed to save USD 200,000 by launching its innovative product in such a short span of time.
PEACE also became a key differentiator for FWD in the insurance business. So, by giving PEACE a chance, the company gained a competitive advantage.
"This is a breakthrough and a proof point for us that IT is an enabler and not a disabler," said Rogelio Umali, CTO, FWD Philippines.
"We were searching for platforms that would expedite the roll out of web and mobile solutions, and OutSystems presented itself as the perfect tool for this."