Every business has a vision. But, executing on that vision can be challenging, especially when digital transformation is involved. That's where Green Lemon Company comes in. We provide guidance and breakthrough technology that help our clients resolve the roadblocks and bottlenecks that hinder their progress.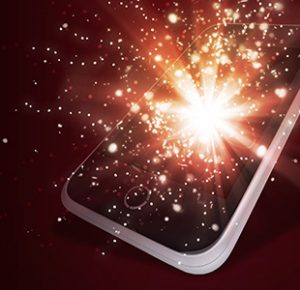 OutSystems is focused on meeting the challenges of digital transformation, mobility, and faster delivery cycles with a low-code application development platform. OutSystems is a natural fit as a Green Lemon partner.
Together, we help maxed out IT departments increase their velocity while meeting the ever-growing demand they face for enterprise mobile applications. So, here are five ways we do this.
1. Mobile Apps in a Snap
With OutSystems, developers can quickly and easily build mobile apps. You can design the mobile user interface (UI), backend logic, workflow, integration to legacy systems, and cloud APIs all in one place. The applications are multichannel ready from day one. Plus, from one application design, you can deploy apps for iOS, Android, Windows Phone, and the web.
2. No UI Tweaking Necessary
Every time a new mobile device is announced it seems to have a completely different screen size. As the number of screen sizes continues to grow, it becomes more difficult to tweak UIs for a Galaxy Note or iPhone. With OutSystems, we help our clients benefit from automatic responsive design techniques. Just look at how the last few generations of iPhones have evolved. Our clients' applications are shielded from this changing landscape because of the OutSystems fluid grid-design capabilities, UI widgets, and responsive UI framework.
3. No More Hand-Coding Mobile Nightmares
Hand-coding mobile apps is hard. There are multiple languages, a hodgepodge of dependencies, and an expectation of behavior that's just like popular consumer apps. OutSystems offers low-code development, where all the hard work is done behind the scenes. You can simply drag-and-drop app components in the visual environment and click to deploy. No one has to search through JavaScript libraries and frameworks or concern themselves with database changes. Meanwhile, the apps look great and operate seamlessly whether they are on iOS, Android, or the Web.
4. The Native Experience of Your Dreams
Thanks to OutSystems, we're able to offer support for all of a device's native capabilities, including the camera, barcode scanning, geolocation, device calendar, contacts, and file system. Basically, you can benefit from native and responsive web applications with a zero or low-maintenance piece of native code and the industry-leading open-source Apache Cordova cross-platform framework. Importantly, you can evolve native experiences to meet specific business needs, all with all the added productivity that comes with working with OutSystems.
5. In the Field and Offline? No Sweat
Offline apps come with a special set of challenges: limited space for storing data locally and difficulty implementing and managing synchronization logic, data conflicts, and outdated client-side code. With traditional technology, developers have to implement different versions for each operating system and deploy each new version across the entire device base. OutSystems, by contrast, has an offline-focused framework that makes it easy to build the offline portions of applications.
Working with OutSystems has been a great experience and we're all very excited to see this partnership flourish. In the months and years ahead, we look forward to working with more of you and helping you along your digital transformation journey.