OutSystems Careers
There are no limits to your career.
Wondering why you should work at OutSystems?
Here are four reasons — just for starters.
Shape the future of technology
Learn from experienced entrepreneurs
Be part of a unique culture
Make the impossible
Our Culture
We don't have many rules—but we have seven principles.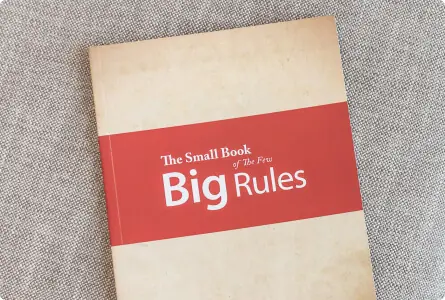 Our People
Meet our people and discover the stories behind the platform.
Join Our Teams
You know the saying "it takes a village?" Well, the same goes for software development. Discover the teams that are turning the world of technology upside-down and where each journey can take you.
Software Engineering
Are you obsessed with coding? Our engineers are code crafters, writing every line and building all aspects of the platform. Their mission? Ensuring that people who want to skip all those lines of code have the tools to do so.
Customer Success
Do you live and breathe the motto "no customer left behind?" Between consulting services and technical support, our customer success people are the experts on the OutSystems platform.
Sales
Want to make dreams come true? Whenever a negotiation begins, our sales team has one goal in mind: to help companies accelerate innovation and be on the leading edge of their markets.
Marketing
Ready to unleash your creativity on the world? When it's time to share our message, our marketing squad delivers the content, videos, design and events that make magic happen.
Product Management
Are you an expert on the application development market plus do you love a good technical and business challenge? Our product management team is full of experts who know the industry inside and out so they can make sure our platform is everything our customers need.
People
Are you relentless in your search for the best talent and best fit for a company? Also known as the HR team, our people team nurtures the OutSystems culture, sources talent superstars, and ensures the happiness of our current collaborators.
Finance
Are you a detail-oriented genius who can also see the big picture? Our finance team keeps us moving. Through their invaluable expertise, they help all other departments manage their day-to-day balances while finding creative solutions for complex challenges.
Digital
Interested in implementing digital transformation at a company known for making digital transformation initiatives possible? Full of data scientists, IT pros, and strategists, our digital team is on a mission to make us a cutting-edge, data-driven company of the future.
Professional Services
Are you customer obsessed? Does delivering successful customer solutions give you a sense of accomplishment? Then OutSystems Professional Services is the right team for you! We focus on the most strategic and high-profile projects and deliver innovative solutions to our customers, enabling them to maximize the OutSystems platform. We consistently deliver great solutions that solve real problems, surpass expectations and WOW our users. Join us!
Global Support
Are you a problem solver by nature? The Global Support team is eager to help our customers resolve their issues, while delighting them with an amazing customer experience! You will learn the insides and outs of our platform and fast track your career in this amazing company.
Where Are We?
We're hiring worldwide! Find us in an office near you.
Frequently Asked Questions
You can apply for a position at OutSystems using LinkedIn or right from the job description on our careers page.
You will receive an email thanking you for applying and letting you know that we will review your application and contact you either for a current or future job opening.
An OutSystems recruiter or someone from our People team will send you an email, call you, or send you a WhatsApp message to set up an interview. We will never contact you via Telegram or any other method other than email, call, or WhatsApp.
In today's hybrid working environment, in-person interviews are rare. This is true at OutSystems, too. Our recruiters, People team, and hiring managers use Zoom to conduct interviews. If Zoom is not available, we use Google Meet. OutSystems does not conduct interviews using chat or via email.
If we believe you are a viable candidate after the first interview, we will set up a second interview. Depending upon the position and based on the discretion of the hiring manager you may have a number of subsequent interviews before we make a decision.
Please note that OutSystems never makes an offer after the first interview. Working at our company requires that you demonstrate proficiency in highly specialized skills and that you are a good cultural fit. We will want you to speak to different team members and managers to ascertain whether you are right for the position and our company.
No. OutSystems will provide you with all the equipment you need to get your work done. This starts with a laptop and can also include monitors, screens, keyboards, and more. Furthermore, OutSystems will never ask you to purchase equipment as a condition of employment.
If you have any further questions, reach out to careers@outsystems.com.
Ready to embrace a new adventure?