Scildon is a Dutch pension and life insurer that felt stuck with its standard SaaS pension management system. The system had become outdated, growing too big and slow for the needs of Scildon and its intermediaries. Scildon wanted to take the reins and build a new pension system from scratch to meet its specific needs. People said they were crazy trying to rebuild such a business-critical system with a low-code platform - with a goal to deliver it in only one year! But Scildon proved them wrong.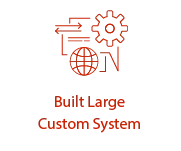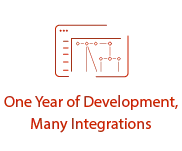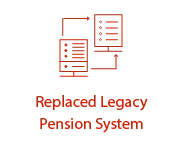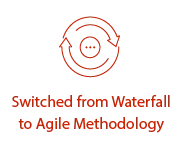 Scildon Wanted to Take Matters in Own Hands
Challenge- Scildon was in need of a new pension system. As it was their most critical system, it needed to be flawless and high quality. Scildon first looked at standard SaaS solutions but didn't find a system that met their specific needs or that could be adjusted to their wishes. That's when OutSystems entered the picture.
"We decided that it was important to take matters in our own hands - from developing the system to implementing, managing and scaling it," says Johan Simons, CIO at Scildon. His first introduction to OutSystems was when he attended the NextStep event in 2015. "At first we were skeptical to work with a provider who didn't have any knowledge of the pensions business. But surprisingly, this soon enough turned out to be a big advantage, because OutSystems was willing to listen and learn about our market and challenges, and then cast a fresh perspective on what the solution could be."
"The combination of speed and quality gives our new system a 'wow effect'. Our intermediaries say we have the fastest portal currently on the market."
Scildon chose OutSystems for its:
Commitment to the project and partnership
Excellence in developing high-quality applications
Promise of a superfast delivery
Close Collaboration Between Partners in Business
Solution - After delivering a complex application as a proof of concept, OutSystems was awarded the job. Scildon and OutSystems developers began building both the front-end as well as the back-end of the business-critical pension system, which also needed to run in the cloud.
Scildon employees and intermediaries use this new system for managing and making insurance contracts and making quotations. Scildon clients use the system to access their data. Customer data can be adjusted in the backend by Scildon employees or intermediaries. It was also important to integrate existing archives, databases, workflow, and financial systems into the new pension system.
OutSystems developed the software and helped with the implementation. Two of Scildon's own IT developers received extra support and followed the OutSystems training program to become proficient OutSystems developers. In the process, Scildon switched from a 'Waterfall' development methodology to Agile, a more modern way of working. Agile allows IT to develop and deliver software much faster.
Overall, developing the entire pension system took about a year "Development time was a bit longer than we planned, but still insanely fast for the market standard. We wanted to be absolutely sure that the system worked flawlessly, because it's such a critical system to our business with lots of privacy sensitive data involved", says Simons.
Maybe the most inspirational aspect of the whole project was the collaboration.
"OutSystems is really a partner in business. Both the OutSystems account manager and the developers were very devoted to the project and put in lots of extra efforts to get the job done and the system working to the fullest extent. It felt like bringing this project to a good end was just as important to them as it's to us, which was really amazing. It's rare to have such a close collaboration with a contractor as we had with OutSystems."Rob van der Zande, COO at Scildon
Scildon's New System Is the Talk of the Town
Results -"Scildon's new pension management system is really cutting edge," says Van der Zande. "Our system is the talk of the town. Our intermediaries say it's the fastest one in the Dutch pension market, and it looks amazing. The design is beautiful and the system is easy to use."
"Developing in OutSystems is also very intuitive and comprehensible," says Simons. "That's a real advantage, because now our business people and IT developers can sit together and talk about how the application work. They can discuss how they would like to adjust or improve it, and immediately demonstrate what the result would be."
It's therefore no surprise Scildon is planning on building more with OutSystems. "Pensions is only one of our three main activities," says Simons. "We are also active in finance insurance and risk insurance, and we are planning to use OutSystems for these core management systems."