OutSystems Powers Hospital da Luz's Digital Healthcare Transformation
15+ Years
as an OutSystems Customer
>522 Apps
running on OutSystems
>15 Million
daily web service hits
Luz Saúde—one of Portugal's largest private health groups—operates 14 private hospitals, and in total 29 facilities, including outpatient clinics and care homes. The organization adopted OutSystems in 2007 to build an intranet and physicians' portal. It has since used OutSystems, as its application development platform of choice to integrate its diverse IT landscape, creating agile systems of engagement that set the standard for digital user experience for patients and staff alike.
App Modernization

Customer Experience

Digital Transformation

Mobile Applications

Operational Efficiency

Web Apps & Portals

Workplace Innovation
Challenge
A Diverse IT Landscape Led to Silos and Poor User Experience
Established in 2000, Hospital da Luz—which means "Hospital Light"—is one of Portugal's largest health care groups, with 11,500 employees. Innovation is at the heart of Hospital da Luz's vision, "to be a leading healthcare provider recognized as a reference of excellence and innovation in highly specialized and complex medical care."
Clinical practice has long been the focus for technology innovation. But, more recently, Hospital da Luz has been investing heavily in digital technologies aimed at making the work of professionals easier while at the same time improving the patient experience and operational efficiency.
Like all hospitals and healthcare organizations, Hospital da Luz has a huge variety of systems of record, including ERP, electronic health records, dedicated information systems for laboratories, healthcare, radiology, and pharmacy, and a variety of clinical departmental solutions. Adding to its complexity, some acquired hospitals had different information systems.
The fractured information landscape led to disjointed user experiences and a steep learning curve for staff.
Why Hospital da Luz chose OutSystems:
Speed-up development and improve agility

Powerful integration

Deliver web and mobile applications
Solution
Building an API Ecosystem
In 2007, Hospital da Luz started using OutSystems to speed up the delivery of web-based applications. Having successfully delivered a new intranet and physicians' portal, the healthcare group focused on a more ambitious modernization program.
The goal was to use OutSystems to transform the customer experience for patients and deliver workplace innovation in a more agile and sustainable way. Pedro Damásio, deputy director of application architecture and systems integration, takes up the story.
Luz Saúde's software factory includes around 120 developers, tech leads, and architects. Luz Saúde's use of OutSystems partner development resources results in an elastic development team that can flex from five developers one month to as many as 60 developers at peak times.
By 2022, Luz Saúde had 522 OutSystems applications in production, handling over 15 million daily web service hits. The health group now has a modern agile architecture that supports continuous delivery.
Using OutSystems helps Luz Saúde overcome the modern app dev skills shortage because its developers are now more multi-functional. And by leveraging the OutSystems partner community, Luz Saúde has access to an even broader talent pool.
Results
Hospital da Luz's Agility Comes of Age in the COVID Crisis
2019 was a significant milestone for patient experience across the health group. Hospital da Luz launched a new mobile app called "MY LUZ," with an accompanying updated patient portal.
Developed on OutSystems—in partnership with Truewind, a leading OutSystems delivery partner—MY LUZ unified many of the digital experiences that Hospital da Luz had developed in preceding years. The app provides patients with one consistent place to interact with healthcare professionals and access their health data. Patients can now access their medical history, billing and payments, and schedule physical and virtual appointments.
Isabel Ventura joined Hospital da Luz as Digital Innovation Deputy Director in September 2019. Continuous enhancement of MY LUZ became one of her many responsibilities.
"I'm currently responsible for twenty-eight digital innovation initiatives," explains Isabel. "Almost all of these involve MY LUZ, as it aggregates all digital experiences for patients."
MY LUZ and its digital services are continually evolving. And as Isabel explains, that evolution became more urgent and rapid through the COVID crisis.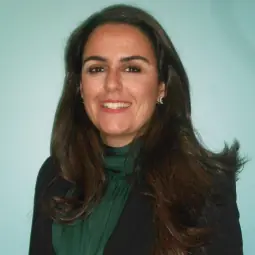 Throughout the pandemic period, Hospital da Luz prioritized and accelerated numerous initiatives crucial to serving socially-distanced patients. Several of those are summarized below.
Luz24
Developed in partnership with OutSystems delivery partner Noesis, Luz24 is a phone triage system for patients, operated 24x7 by specially trained nurses. Within three months of launch, Luz24 was handling 4,000 patient calls per month.
MY LUZ
Developed in partnership with OutSystems delivery partner Truewind, MY LUZ aggregates all digital experiences for patients. The app has grown from 150,000 users to 1 million in just 4 years. The app is constantly evolving, and recent developments added to the application, include:
Scheduled Video Consultations – enabling patients to book and attend video consultations with doctors. Traditional appointments dropped by 70% during the COVID crisis, so video consultations became an essential service.
On-Demand Video Consultations – building on the success of the scheduled video consultations, Hospital da Luz decided to launch on-demand access to video consultations, which serve as a useful alternative to accident and emergency visits.
Symptom Reporting – Patients use the MY LUZ app to quickly submit symptom reports, a necessary COVID screening precaution before visiting a Hospital da Luz hospital, clinic, or care home.
Wearables Support – Deloitte was the system integrator that researched and implemented the Wearables solution for MY LUZ. Health professionals can now remotely monitor patients' health by synchronizing data from wearable devices through GoogleFit and Healthkit to MY LUZ. For example, clinicians can monitor calories burned, steps, heart rate, oximetry, blood glucose, blood pressure, sleep, weight, and body temperature. MY LUZ is the first private health patient portal to offer these capabilities in Portugal.
ResultLink
Developed in partnership with OutSystems delivery partner Devoteam/Outfit, ResultLink allows healthcare professionals to access and validate various reports. Once validated, clinical reports and results are automatically sent to MY LUZ and made available to clinicians. This allows a fully digital, secure, and confidential examination lifecycle.
CCR
Developed in partnership with OutSystems delivery partner Devoteam/Outfit, CCR provides healthcare professionals with a user-friendly integrated overview of clinical patient data. This is crucial in the case of patients with complex pathologies, where a 360-degree view is needed to combine data from multiple medical specialties, healthcare units, and systems.
Luz Saúde sees OutSystems as an enabler of high-speed innovation, as Ivo Antão, CIO and Board Member of Luz Saúde, explains: