The financial world is changing rapidly. FinTech companies have created new competition and customers' expectations are increasing dramatically. To compete and to meet these expectations, Dutch bank GarantiBank International, part of Spanish bank BBVA, believes that innovation is vital.
"We want to work in an agile way and digitize all processes from start to finish in the cloud. Adding value for customers is the main driver," explained Marco Witteveen, the COO of GarantiBank. The bank allotted three years to complete the process. Working with OutSystems, GarantiBank increased efficiency and enabled more self-service for customers.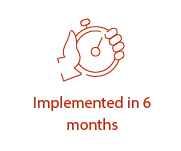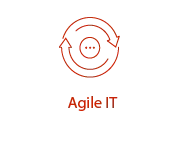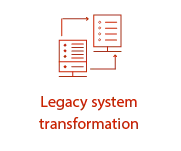 Full Digitization
Challenge - Marco Witteveen, the COO of GarantiBank, strongly believes in "bimodal IT," which combines stability with an agile front-end and full, real-time understanding of what customers are doing. He wants to have control over his own "end-to-end" processes with clear ownership and to take advantage of all digitization available, all from the cloud.
"As a medium-sized bank I think we need to focus on adding value for our customers, not on maintaining systems," said Witteveen."Our core competencies are not there. That's why we chose to move as many systems as possible to the cloud. At first, there was fear, but in the meantime, development of the cloud with the big providers has improved, even when it comes to security. Gradually, we are moving more and more to the cloud. Our parent company is doing the same, and De Nederlandsche Bank has also come a long way with the testing of cloud implementations, which is nice in this process."
"We want to give customers more self-service opportunities and ensure that they can maintain their own data, upload their own documents and get full insight into their interactions with the bank. Ultimately, our goal is to bring the bank to the customer and to achieve operational excellence."
OutSystems was contacted quickly. Witteveen knew the company from a position he previously had in his career. "I also know the competitors, but because I am familiar with the benefits of OutSystems, we looked very closely at the company.
"Working with OutSystems ensures unprecedented improvements in efficiency, along with fewer errors."
Unprecedented Improvement in Efficiency
Solution - Before a bank can transfer processes to the cloud, it must take several steps with regulatory authorities, and the contract must meet strict conditions. OutSystems passed that phase, and in November 2016, there was a proof of concept. In February 2017, a pilot followed.
The pilot involved TOM (Treasury Order Management) system, an application for trading in currency transactions, and the possibility for trading options, stocks, bonds and futures.
Global Market Sales was the first division to go through the digitization process. The Cash Management and Trade Finance departments followed. After 6 months, all foreign exchange transactions were automated. By the end of 2017, Options, Bonds and Futures will be added. The development speed (velocity) increases only when there is a good reason.
Although GarantiBank made these improvements itself, the customer will soon experience the benefits. Initially, customers didn't perceive much of a difference, but that will change soon. "Once the security is finished, I don't want to have to call customers anymore. Instead, I want them to be able to use an app on their smartphone for transactions. Then the change will be evident. Of course, internal digitization is the first step. It's great that a customer can trade and pay with their mobile, but we still need to transact the order manually."
Witteveen chose OutSystems because of his close involvement with projects, its outstanding qualities, and the DevOps features of the low-code development platform.
The cooperation has been very smooth. "It's really a joint effort; we're on the same side of the table," says Witteveen. "There is no traditional customer-supplier relationship. That is, of course, one of the characteristics of 'agile,' but it's great that it actually works. We both really want to innovate and both think in possibilities and not in obstacles."
"Previously, if a customer called the Global Markets Sales Desk, a quote was done manually each time. Now the system automatically adjusts. The need to constantly ask for a quote is over. If our people approve a transaction, it is automatically placed in the system, which has always happened manually. This new system leads to unprecedented efficiency improvements and a zero chance of error."