Vopak Gains 4x Agility Boost by Escaping ERP Lock-in
24x7
real-time terminal insights
When Vopak needed to replace its JD Edwards ERP system, the company looked at several alternatives, but all presented a continuing problem—lack of fit and slow speed to market for innovations and enhancements.
The company adopted OutSystems in 2015 to spearhead its legacy escape. Its new terminal management system built on OutSystems gives the company the ability to differentiate with fast customer-focused innovation, alongside off-the-shelf SaaS packages that require minimal customization.
Customer Experience

Digital Core Systems

Field Service Optimization

Legacy Modernization

Mobile Applications

Operational Efficiency

Web Apps & Portals

Challenge
ERP Replacement Poses a Build Versus Buy Dilemma
Vopak is the world's largest independent tank terminal operator, with a 400+ year history of safe, clean, and efficient storage of bulk liquid products and gases, including chemicals, biofuels, and vegetable oils. The company develops crucial infrastructure solutions for the world's changing energy and feedstock systems while simultaneously investing in digitalization and innovation.
Vopak was confronted with an important decision at the end of 2014 when Oracle announced it would stop supporting the JD Edwards ERP system in 2024. Vopak needed to rethink its IT strategy.
"We put two off-the-shelf systems to the test," says Wim Gerholt, Director of Software Development at Vopak. "But we concluded that packaged software was too restrictive to meet all of our requirements. Our competitive advantage comes from being able to adapt quickly to customer requirements, so we needed a different approach to guarantee agility."
So, rather than replace one huge ERP system with another, Vopak decided on a blended approach. "We'd buy non-differentiating SaaS systems like finance and HR, but custom-build our terminal management solution, using an application platform as a service," explains Wim.
Vopak evaluated a range of modern application development platforms to support its platform strategy, eventually selecting OutSystems as most suited to its vision.
With OutSystems, Vopak would benefit from robust and agile development, enabling it to modernize an extensive app portfolio in an amazingly short time frame.
Why Vopak chose OutSystems:
Scalability, integration, and security

Speed-up development and improve agility

Modernize legacy systems
Solution
Building a Software Factory and a Terminal Management System
Developing Vopak's Software Factory: Vopak wanted to jump-start the project, so the company initially used OutSystems professional services to speed up delivery, while Vopak recruited and trained its in-house OutSystems development team.
"In the past, we had a waterfall development methodology," says Wim. "The switch from slow-to-change ERP to fast visual development meant we needed to embrace agile to get the most from OutSystems."
Over the next five years, Wim grew Vopak's OutSystems development team into an elite performing, self-sufficient software factory. "We no longer need developers from OutSystems," explains Wim. "We have around 50 OutSystems developers, of which roughly 60 percent are consultants, many of whom come from Noesis, an OutSystems partner that we have worked with successfully for many years."
The team comprises 16 scrum teams, each of which typically contains three OutSystems expert developers, a scrum master, and one or two testers. The software factory also has system architects that advise all scrum teams and liaise with Vopak's enterprise architecture practice. Epics and user stories are created by solution architects, business process analysts, subject matter experts, product managers, and product owners.
Vopak's OutSystems application portfolio includes more than 40 applications, of which 12 are directly related to the Terminal Management System.
Developing Vopak's Terminal Management System: The roll-out of Vopak's terminal management system ("TMS") started in 2016, initially in Savannah, GA, USA, and additional terminals on the U.S. west coast and in Malaysia following close behind. Vopak is currently working on TMS release 10, which will be live at 28 terminals worldwide by late 2021. TMS has three main modules:
Agreements— management of customer contracts, which describe what products will be stored where, including details of storage temperature, regularity of replenishment, and onward distribution, for example, train tankers, road tankers or piped.
Orders—orders are equivalent to stock movements. Examples include a supertanker delivery of two million barrels of oil or a single tank collection by road haulage.
Execution— Vopak handles more than 750 different products which need to be handled with care. So order execution is painstaking and highly safety conscious. Terminal workers use tablet devices to check every process step, using barcode readers and safety indicators to verify aspects like tanks, valves, and pipe selections to route products.
The TMS architecture includes significant reuse of master data across the three modules, with standard catalogs for entities like customers, products, locations, and plants. "The TMS customer module now has everything we need, so we have decided to develop our own CRM recently and we're about to turn off our legacy Oracle CRM," says Wim.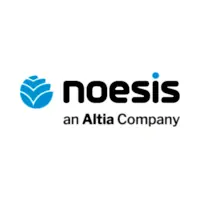 OutSystems Delivery Partner Noesis serves Vopak with offices in Canada, Netherlands, Portugal, Spain, and United States.
Learn more about Noesis
Results
Vopak Innovates Four Times Faster with a PaaS and SaaS Sourcing Strategy
Now, six years after adopting OutSystems, innovation at Vopak has never been faster. From a systems perspective, TMS embodies everything that is differentiating for Vopak's customers. Alongside this, instead of a heavily configured, hard-to-change ERP system, Vopak runs Oracle Cloud Financials and Workday HR with minimal customizations.
This build and buy combination gives Vopak the best of both worlds, as Wim explains:
Compared to life with its heavily configured ERP, Vopak has seen a fourfold agility increase. "The kinds of changes that used to take four months can now be delivered in a month or less," explains Wim.
Vopak's innovative TMS includes a "My Vopak" customer portal, enabling each customer to see crucial details about their tanks, products, and stock movements, including IoT-enabled temperature monitoring, which can be vital to prevent crystallization in some oil and chemical products.
"We've had a lot of compliments from customers about the portal and our NPS score has risen," says Wim. "They appreciate the improved user experience and access to more information about their products."
Vopak's terminal workers now carry mobile devices instead of paper-based work orders. "Safety compliance is paramount," explains Wim. "The tablet app supports crucial safety procedures, with barcodes scanning on tanks, valves, and hoses, it's much less likely that we'll have safety concerns like spillages."
Moreover, eliminating paper-based procedures and data entry halves the time needed for terminal workers to complete compliance-related tasks. This benefits customers, as road-tanker turnaround times are faster.
The use of mobile devices across the terminals ensures the quality and timeliness of data in TMS, which supports Vopak's digitalization goals. "Real-time reliable data opens up a lot of process improvement and innovation opportunities," says Wim. Innovations include predictive maintenance supported by AI/ML, new business models and services for clients, and streamlined logistics for transport providers.
Vopak Partners with BonCode to Measure Development Speed and Quality with Objectivity
Having spent several years developing its terminal management system on OutSystems, Vopak wanted to assess the product from a quality management perspective. The company wanted a standards-based approach based on ISO 25010 and independent objectivity. These requirements led Vopak to BonCode. Learn more about the maintainability and productivity insights BonCode provides Vopak in this related case study.
OutSystems Technology Partner BonCode helps Vopak minimize technical debt with automatic code analysis.
Learn more about BonCode
Summing up, with OutSystems, Vopak has achieved:
A fourfold agility increase, getting new capabilities to market sooner gives Vopak a competitive advantage.
Improved customer experiences built on real-time information via portal or API integration.
Mobile-friendly apps for terminal workers that have eliminated paper-based inefficient processes.
Agile IT delivery, with more time to deliver customer value and less time required for maintenance.
The freedom to innovate without being tied to slow-to-change ERP.