Today, companies are hard-pressed to increase revenue, reduce costs, and provide better customer service. In a demanding market, improved processes for a fast time to action is the key to success and, in this context, artificial intelligence (AI) is paving the way for automation and smarter experiences. From all the currently available AI-powered options, companies are improving customer service with chatbots more and more, and there's a good reason for that.
To understand their value, picture your daily routine. How many tabs do you often have open on your browser? Is it convenient to stop everything you're doing to make a call? What if you're not on your laptop? Would you want to have a call while ordering coffee? Would you notice when the barista calls your name? Also, don't forget all the extra concentration needed not to drop your phone while at it!
Chatbots provide that carefree engagement that fits your customer's busy schedules and their millennial-like multitasking way of living. They allow you to be where your customers expect you while providing them a more natural way to interact with the brand.
Their influence is so far-reaching that Gartner states that 83% of respondents–companies with an IT-focused role –say they have developed or will complete the development of a text-based chatbot by 2020. But how can you make the best of a chatbot service, and how else can your customers benefit from it? It all starts with a successful first encounter.
Introducing a Chatbot to Your Customer
With all the hype, a set of misconceptions and myths about chatbots also came along. They're often seen as a magical solution that will automatically learn to answer like a human, resulting in disappointment in a real-world implementation. Although chatbots have the potential, it's essential to understand the reality of implementing them. So, how can you make it easier for your customers to see the value in your chatbot solution?
Firstly, there should be no doubt that customers are interacting with a chatbot. Almost half of the consumers interviewed for a Business Insider study stated that they prefer a helpful chatbot instead of a chatbot with personality. So don't make the mistake of impersonating a real person. This will help brand the channel, and it will set customers' expectations regarding what can be done.
Secondly, current trends suggest that chatbots should be omnichannel. Whether it's an IM service, the company's website, or a voice channel, the information and possible actions should be consistent across all of them. This allows your brand to be recognizable anywhere the customer chooses to contact you, which also takes us to language tone.
The chatbot's tone should be aligned with its target market and the channel being used. If the goal is to collect leads on a landing page, the tone should be friendly. If the chatbot is going to support ongoing installations for a field service company, it should be straightforward.
All things considered, what's most important is that a chatbot should look like a chatbot and play the part that customers are expecting it to play.
OutSystems.AI Chatbot
Great Chatbot Examples
As a user, you probably already faced several chatbots, from the worst to the best. However, there are always experiences that delight us, not only by the chatbot's capacity to solve our problems but also by the way they work. Take Lemonade's chatbot experience, for instance. Is it a chatbot, or is there a human always behind it?
From more conversational chatbots, such as National Geographic's Einstein, to impressively functional ones, like Domino's Dom, it's increasingly common to come across great AI-powered experiences. The bottom line is that companies are already setting the bar very high, and customers have high expectations from the moment they start interacting with your chatbot.
Boost Customer Service with Chatbots
According to a Live Person's survey, out of the five thousand customers interviewed, 67% used a chatbot to get customer support in the past year, proving that chatbots aren't alternative ways to get support anymore. They're one of the main channels that customers use and from which they expect solutions for their problems.
Chatbot interactions usually happen after potential customers scan through the product for enough time so that specific questions come up. Instead of contacting a support number or reaching out through other means–such as a contact form or an email–they can take advantage of the full availability of a chatbot to get immediate answers, ensuring increased efficiency and customer satisfaction.
Chatbots can address specific problems by understanding what the customer is looking for, what the problem is, and the best way to solve it. Then it can make contextual suggestions, help to make decisions, provide additional information, or recommend alternative ways to solve issues. While contacting customer services or calling a support line provides personalized assistance, for most questions, customers need straight answers to simple questions. That's where chatbots shine the most.
But from a business point of view, what does it all mean?
Reducing Operational Costs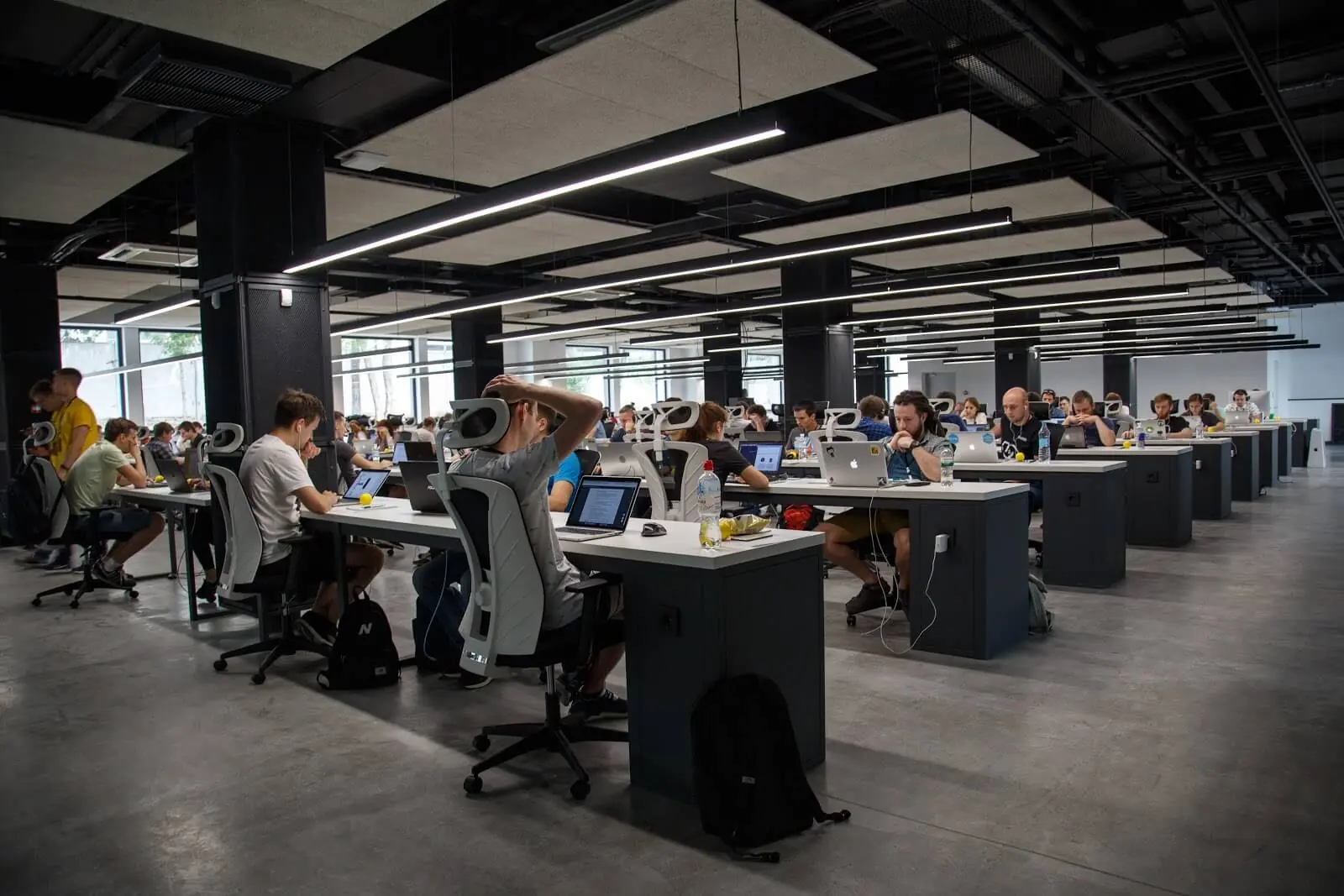 A study released by Juniper Research estimates that chatbots will help save more than eight billion dollars per year by 2022 in the banking and healthcare businesses alone. This is achieved mainly because a single chatbot can perform the same tasks as several customer services human agents with no downtime. But that's not everything.
Chatbots help companies scale their teams and make them more efficient. For instance, a chatbot can easily handle lower value customer service queries and decrease traffic to other support channels. This allows the staff to specialize in more complex scenarios and have more time to focus on higher-value interactions.
The Juniper Research's study predicts that the number of queries that a chatbot can handle can go up as high as 90% by 2022. And even when the customer starts by interacting with a chatbot and later moves to a human agent, the cost per query is lower than when a customer goes directly to a support line.
Having a support team available 24 hours a day and 365 days a year is essential for some businesses, but staffing it with human agents can be very costly. Chatbots are a way to drastically reduce those operational costs without ever replacing a human touchpoint that customers need for more complex issues. The question is not if you need a chatbot, but what's the best way to integrate it into your processes to enhance your customer service.
Measuring Success
After your chatbot is up and running, it's important to understand the impact it has on your business. You should aim for keeping a conversation flowing, directing the user as fast as possible to the desired outcome. However, the ultimate goal of a chatbot is not to establish a conversation, but to add value to the user.
The number of established conversations can't be a success metric since it doesn't tell anything about customer satisfaction. With the ultimate goal of reducing operational costs in mind, you should consider success metrics such as the number of answered questions or the total reduced time taken to solve issues across all channels.
A high number of conversations with low percentages of solved questions should also be a red flag. It means that you must change your chatbot's behavior to suit your customers' needs better. Check if it is prepared to answer the most common questions or if it's taking too much time to come up with solutions. Both factors that deny two of the features for which customers most seek chatbots.
Introducing the OutSystems Chatbot
To address this market need and to give you the means to achieve top customer experiences, we have been releasing a set of artificial intelligence capabilities, such as our Chatbot component. It's an easy-to-configure, high-performant, component powered by leading frameworks that enable omnichannel chat and voice conversational experiences.
In a follow-up blog post, we'll guide you through specific scenarios that can be addressed with this component, allowing you to make the best of it in your applications. Keep in touch!