Diese Website ist zum Teil ins Deutsche übersetzt. Einige Inhalte sind weiterhin auf Englisch.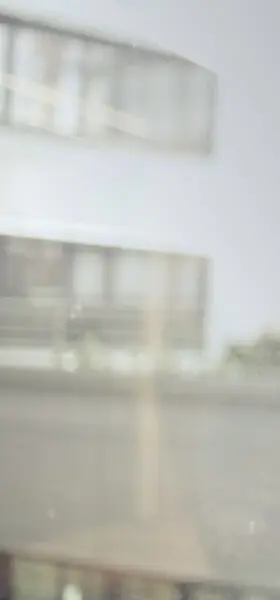 CredAbility Helps Customers Improve Financial Well-being with Two Apps Built on OutSystems
4.7
rating on Google business
Innovation Awards
Winner 2021
In the competitive personal finance and credit information market, reacting quickly to market shifts and meeting ever-changing customer needs is a must. That's why UK-based start-up CredAbility chose OutSystems as the development platform for its highly-rated financial well-being service.
CredAbility built and launched its web application in just five months, then immediately followed with a mobile application. Now, hundreds of thousands of users have even easier ways to stay on top of their finances. And, with OutSystems, CredAbility has the agility to keep ahead in this fast-evolving market.
Customer Experience

Mobile Applications

Web Apps & Portals
Challenge
Moving Beyond Credit Scores
UK start-up CredAbility is on a mission to help hundreds of thousands of customers do more with their money in a simple, straightforward way. This started by providing a free credit score and report service and has grown into an innovative suite of services that help users better understand their finances and find better deals on all sorts of financial products.
In the fiercely competitive credit information and comparison market, agility is a crucial differentiator for CredAbility, as Nikolaos Charalampous, Head of Product at CredAbility, explains.
CredAbility needed to deploy web, iOS, and Android applications while avoiding duplicative development. The team also knew that its offers and services would rapidly evolve. So agility was a primary concern. These requirements brought the company to OutSystems.
"We had conversations with many organizations," says Nikolaos. "With OutSystems, we recognized the benefit straight away and could see how it aligned with what we wanted to achieve."

Why CredAbility chose OutSystems:
Speed up development and improve agility

Deliver customer-facing apps

Enable continuous delivery
Solution
Fast Delivery. Seamless Integrations.
In just five months, working closely with the OutSystems team, CredAbility built its new financial well-being web application. The application was then passed over to an internal, seven-strong technology team to evolve and maintain. The CredAbility developers received support, training, and certification from the OutSystems Customer Success team.
Next came the accompanying mobile app, also developed in five months and released on iOS and Android a year after the web application. "The mobile app takes our customer relationships to the next level, placing us right in our customers' hands," says Nikolaos.
As with the website, the mobile app will continually evolve to offer new features and services to CredAbility customers. But it also provides something different in the form of "CredaBots."
These new and fast-evolving chatbots are like a personal financial assistant. They help users create individual action plans to achieve goals like improving their credit score or getting on the property ladder.
"Over time, we expect CredaBots to do much more, with advanced algorithms to help highlight appropriate product offers, deals, and educational tips, based on user behavior patterns," explains Nikolaos.
Reusing numerous pre-built components from the OutSystems Forge helps the developer team make even faster progress.
"We wanted to use our development resources to focus on the features that would help us foster stronger relationships with our customers. Traditionally each feature can take weeks or months to build," says Nikolaos. "But, with OutSystems, we can piece those things together really quickly using Forge components. The functionalities are ready-made but highly configurable, so it's perfect for us."
With OutSystems, CredAbility was able to develop for different platforms simultaneously. And, importantly, quickly and easily integrate with partner APIs to deliver new services.
"We can very quickly incorporate other products—from lenders or energy companies, for example—to create seamless digital experiences that provide speed and convenience for our customers," says Nikolaos.
Results
A Highly Rated Application
The OutSystems development platform gave CredAbility the ability to be nimble, allowing them to bring a new product to market incredibly fast. The team estimates that it would have taken at least a third longer to develop each app using traditional methods.
"We wanted to move fast and work in an iterative and agile way to launch our products as quickly as possible," said Geoff Dearden, Director for CredAbility. "I was impressed by how OutSystems helped us achieve that."
Today, CredAbility is continually updated, using customer feedback to guide new developments. So far, that feedback has been excellent, with hundreds of users giving the application an average rating of 4.7 out of 5 on Google Business.
"With OutSystems, we have a partner we can trust," says Nikolaos. "We've been fortunate enough to work with some very bright and knowledgeable people and an organization that aligns with our priorities."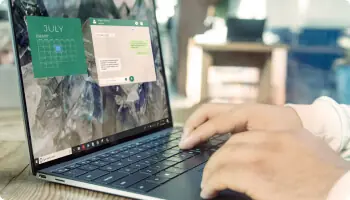 It's not just management and users that have been impressed. Managers had expected some pushback from senior developers more used to traditional software development methods. But, to their relief, developers have enthusiastically embraced developing on OutSystems.
"The reuse of components means our developers don't waste time reinventing the wheel," says Nikolaos. "That means they can focus more of their efforts on feature development and providing exceptional user experiences."
Overall, the approach has improved collaboration between the product, design, growth, and content teams and made it easier to deliver the services that help CredAbility stand out in a competitive market.