Diese Website ist zum Teil ins Deutsche übersetzt. Einige Inhalte sind weiterhin auf Englisch.
Solution Overview
Loan Origination based on Microservices architecture, are out-of-the-box accelerator for various types of Loans with multiple integration options.
Key Features
Role-based access 

Simplified and intuitive UI for easy access 

Out-of-the-box List Screening connector • 

Easy to manage Business Rules 

Business Rules driven workflow for necessary approvals and task allocations

Microservices enabled plug-n-play architecture 

Pre-built API connectors for seamless integration 


Microservices architecture and modular design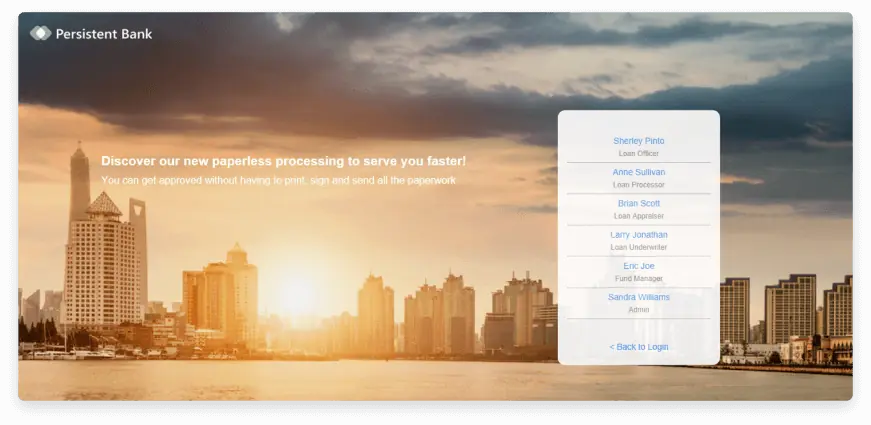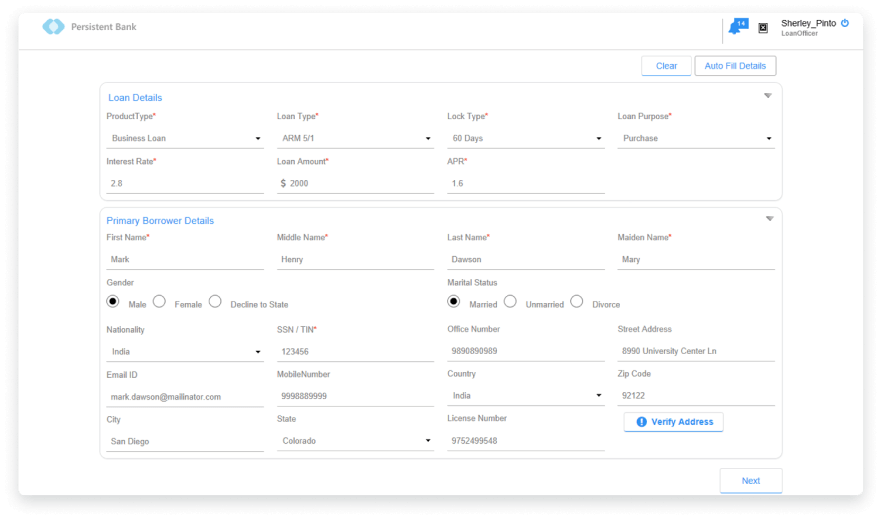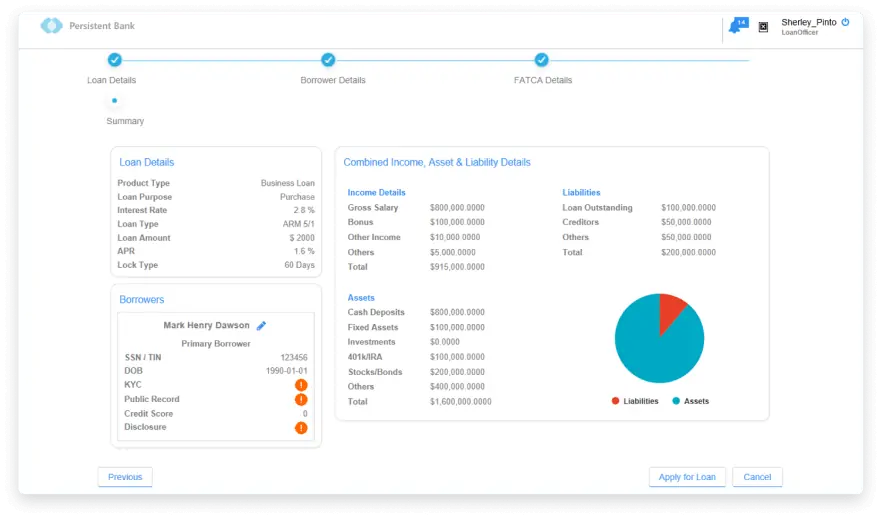 Problem Solved and Key Benefits
Banks and Lenders offer various loan Products including Personal, Vehicle, and Mortgages to name a few. Starting point of Loans can be at multiple places like malls, online retail websites, Car Dealers, Marketing aggregator websites, and BOTs to name a few. Loan Origination Systems need to be very flexible in terms of Configurable Workflows and Business Rules, and ease of integration with internal, as well as external systems.
Other Solutions from Persistent Systems
Digital Retail Banking Solution
Persistent Digital Bank template is quickly deployable for your standard Loan and Deposit Products. It offers standard integrations with LOS, Credit Decisioning, and GL Systems amongst others.
See Solution Details
eKYC
Persistent out-of-the-box e-KYC accelerator, allows you quickly configure and automate your KYC processes which are Rule-based and built on Microservices architecture.
See Solution Details