Register Now
#14DaysOfOutSystems
Developers are changing the way the world builds software with the OutSystems platform. To help you accelerate your career, we are happy to announce #14DaysOfOutSystems challenge for all developers who are interested in learning app development with OutSystems!
Getting started with anything is usually the hardest part. That is true about starting a new project, a new hobby, or learning a new skill - and OutSystems is no exception.
We understand just how daunting it can be to find the best path to learn the right things you need to build your applications in no time and this challenge is designed to help you upskill yourself to do exactly that.
What will you experience?
You will receive a 14 days learning plan to complete this guided path and keep a track of your progress. This challenge is designed for beginners and there are no prerequisites.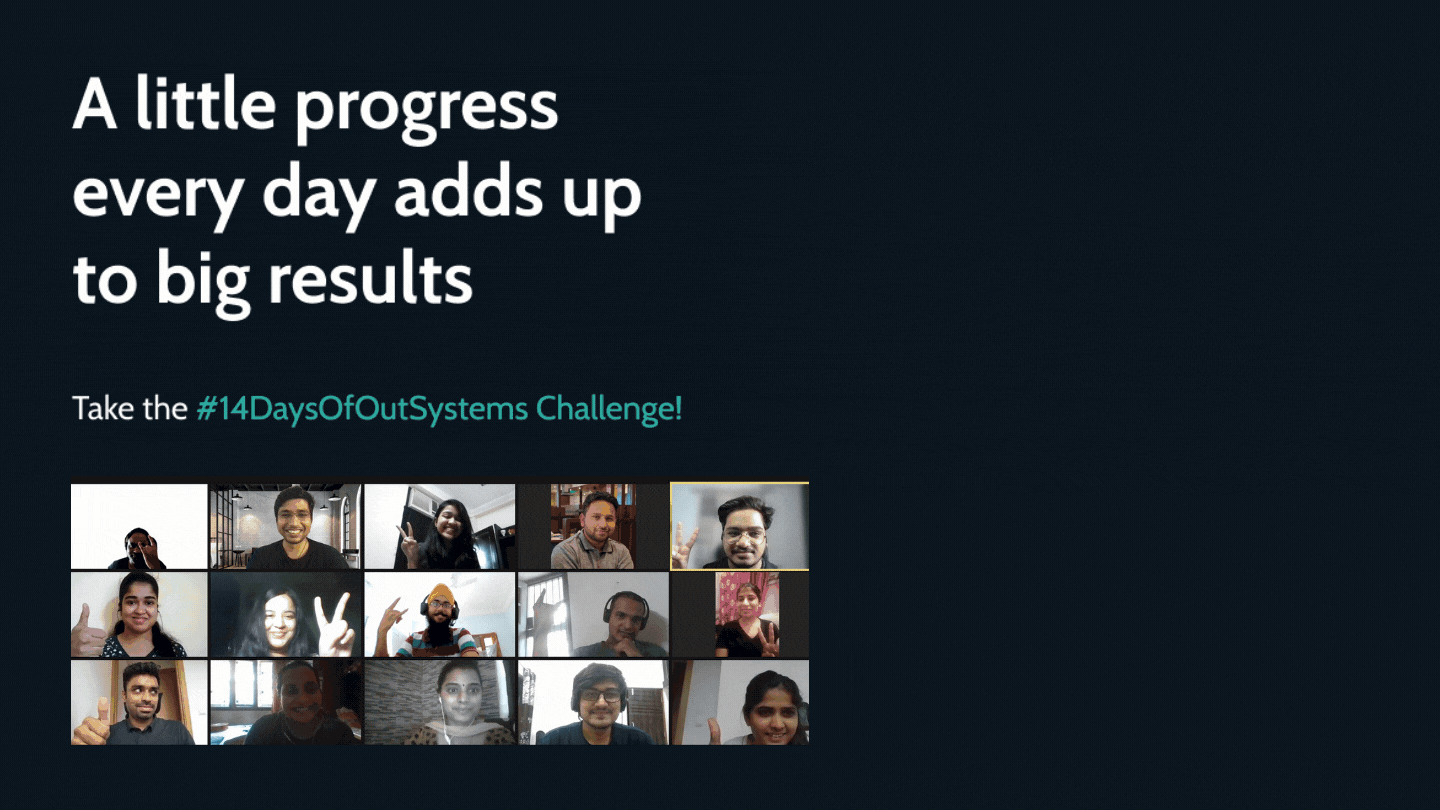 Register Now
Thank you for registering!