OutSystems for Educational Institutions
Preparing tomorrow's tech leaders today




What are Educational Institutions?
Educational Institutions include universities, code schools, higher education online platforms and professional schools.
How Many Educational Institutions are Part of the OutSystems Education Program?
+100
educational institutions
51
have signed protocols, of which 44 are universities, 5 are code schools and 2 are professional schools
55
have OutSystems workshops
What's in it for Educational Institutions?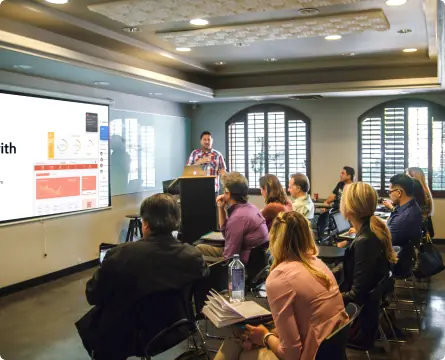 Empower your students to develop software much faster with the OutSystems platform, and increase their career opportunities.
Take advantage of a free education license, with access to training materials and certifications that will allow your students to be on the front row as soon as they start looking for a job.
Enhance your academic curriculum by adding OutSystems onto it.
Career Opportunities for OutSystems Developers
Testimonials from Teachers
Teach OutSystems
Increase your students' chances of finding a good job
Hello! Thank you for reaching out.
Someone from the team will contact you as soon as possible to guide you through our education program.