Asia Pacific 5:00pm AEST
OutSystems Developer School
November 23 - December 4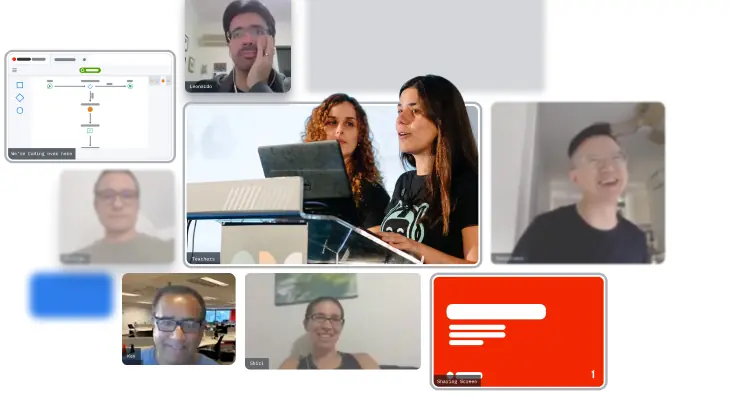 Learn. Build. Network.
Join our two-week remote training program and immerse yourself in app building with OutSystems. Learn how to develop complex applications in a fraction of the time. Get certified for free. Connect with job opportunities worldwide.
What You'll Take Away
Hands-on training on how to build applications with OutSystems
Free access to an exam to become a certified OutSystems Developer
Connect with job opportunities within our ecosystem of partners and customers
Agenda
November 23 - December 4
Monday to Friday
5:00 p.m. - Virtual classes
6:30 p.m. - Break
7:00 p.m. - Virtual classes
8:00 p.m. - Wrap up
Application form
Upon submission, your registration will be pending approval.
Thank you for applying to OutSystems Developer School.
When reviewing each application we take into consideration the following criteria:
1) level of knowledge and experience with traditional coding languages;
2) motivation to start a career as an OutSystems developer;
3) region of the candidate;
4) level of english (for non native english speakers).
Your application will be carefully reviewed by our team and you should expect a reply from us soon (no later than 10 days before edition begins). If you have any questions, please reach out to us at ning.chang@outsystems.com or ana.claudia.lopes@outsystems.com.