Gartner Application Architecture, Development & Integration Summit 2019
May 20-21
London
See how you can accelerate your application priorities
Live Success Story
AI, Big Data, ML, and Cloud: Innovative IT Delivery for the Modern World
Your mandate is to define, design, and deploy modern applications—fast. But how?
England and Wales Cricket Board once handled IT delivery the old-fashioned way: business cases in triplicate, opaque approvals, requirements gathering, packaged solution search—the waterfall works. AI, cloud, big data, and ML changed the game. In this session, Damian Smith, Head of IT, will share how the Board changed and accelerated IT to deliver innovative apps for the modern world.
Join England and Wales Cricket Board and OutSystems on May 21 at 9:30 a.m. and get all the details.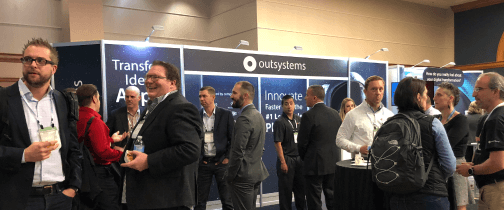 Demos, Q&A, and Fun
Meet the Experts
Visit our booth to learn how you can innovate faster with a low-code development platform. Share your challenges, engage in a live OutSystems demo, and ask solution architects your toughest questions.
There will be fun and prizes, too, including a "magic" playing card that will enter you in a prize drawing for Apple AirPods. An OutSystems magician will pick the lucky winners at the Gartner reception on May 20 at 6:00 p.m.
Thank you for registering!
You will receive an email with all the event details.