Latin America GMT-4
OutSystems Remote Low-Code School
October 12 - October 23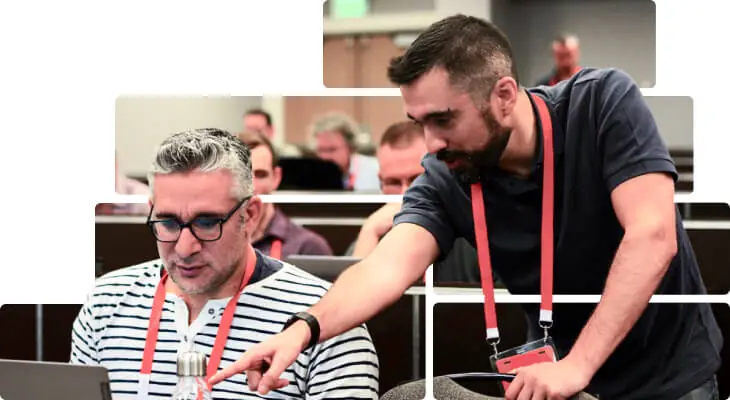 Learn. Build. Network.
Join us for an immersive 2 weeks remote training on low-code. Learn how to develop complex applications with OutSystems. Get certified for free. Connect with thousands of job opportunities worldwide.
What You'll Take Away
Hands-on training on how to build applications with OutSystems
Free access to an exam to become a certified OutSystems Developer
Connect with thousands of job opportunities within our ecosystem of partners and customers
Agenda
October 12 - October 23
Monday to Friday - GMT-4
5:00 p.m. - Virtual classes
6:30 p.m. - Break
7:00 p.m. - Virtual classes
8:30 p.m. - Wrap up
Application form
Upon submission, your registration will be pending approval.
Thank you for applying to Low-Code School.
When reviewing each application we take into consideration the following criteria:
1) level of knowledge and experience with traditional coding languages;
2) motivation to start a career as an OutSystems developer;
3) region of the candidate;
4) level of english (for non native english speakers).
Your application will be carefully reviewed by our team and you should expect a reply from us soon (no later than 10 days before edition begins). If you have any questions, please reach out to us at catherine.martinez@outsystems.com or ana.claudia.lopes@outsystems.com.