OutSystems
User Groups
Technical events for the Community, by the Community
Join one of our local communities around the world!
What are the OutSystems User Groups?
The OutSystems User Groups are technical events built by the community, for the community. Anyone using the OutSystems platform is welcome to attend. They are a place to learn to develop awesome applications, meet OutSystems experts and community peers, discuss best practices, exchange tips and tricks and inspire each other.
They are solely focused on the sharing and learning of knowledge so you won't have to worry about being sold to, or getting recruited (the OutSystems User Group Code of Conduct aims to ensure the attendees know the do's and don'ts of the event). You will, however, get some awesome swag!
Learn from OutSystems Experts
From technical sessions to in-depth demos, you will exchange knowledge with community leaders and experts about different topics regarding the platform
Meet your Peers
Network with your fellow community members, share insights on your success stories and your pain points, and connect with your larger ecosystem
Receive Cool Swag
Ever wondered where all the cool OutSystems t-shirts come from? Or even that cool NEO plushie that pops up on social media? We've got you covered!
Find an OutSystems User Group
Currently, all events are online, which makes it even easier to attend and allows you to explore others outside your location.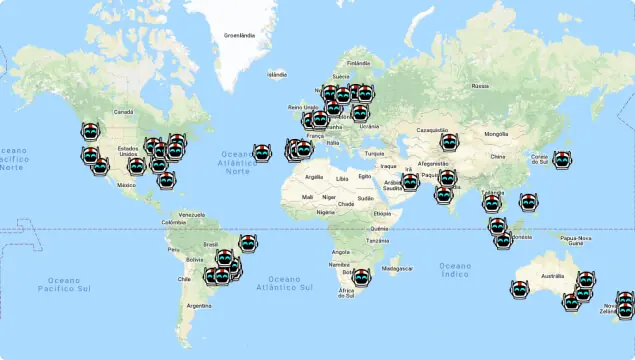 Want to be part of a User Group?
If you're interested in starting a new group, working with a current one, or learn more fill out this short form. All organizers will have access to the OutSystems User Group playbook, so you will have guidance every step of the way.
If you want to be a speaker fill out this form and we will get back to you with more details.
Looking for a different type of event?