Ce site Internet est partiellement traduit en français. Certains contenus sont susceptibles d'être encore en anglais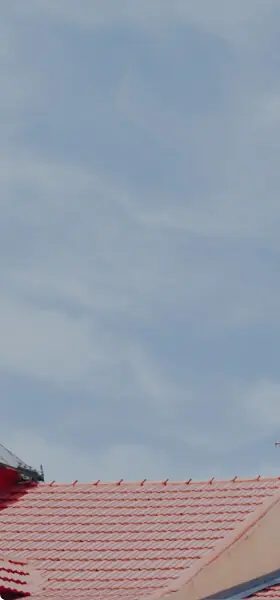 Liberty Insurance Achieves 274% Policy Growth With Suite of OutSystems Apps
83
applications in 14 years
Innovation Awards
Winner 2021
In order to grow its market share, Liberty Seguros (part of Liberty Mutual Group), needed to provide its brokers and customers the very best customer experience—especially since its brokers are free to choose any provider.
That's why since 2004, Liberty has used OutSystems to build and maintain "Liberty Connect," an integrated suite of 83 applications that serves its entire distribution network.
Policy growth of 274% in a static market bears testament to the success of Liberty's approach. Liberty has grown its business from 250,000 to serving nearly 1 million customers through a network of 1,550 independent insurance brokers.
Customer Experience

Operational Efficiency
Challenge
A Push to Grow Profitably
When Eduardo Romano joined Liberty Seguros as CIO in 2004, the company's portfolio was decreasing. Because Liberty's brokers operate independently, they select the policies for their customers that are the fastest and easiest to quote. And Liberty struggled to deliver the products these agents required.
Adding to that tension, Romano inherited a backlog of development requirements that would take the team two years or more to deliver. Past sourcing practices had hampered agility, with multiple third-party systems contributing to long cycles of requirements gathering and procurement.
IT was struggling to keep up with demand. By the time new systems went live, business requirements had often moved on, and vendor staff turnover frequently aggravated and delayed enhancements. As a consequence, shadow IT had become prevalent in several departments.
"Being part of multi-billion Liberty Mutual, we had a lot of financial-industry rigor and formality around our development process. Agile development was just in its infancy, and no one had even heard of low-code," explained Romano.
For Liberty to improve agent and customer experience fast enough to out-compete its rivals, Romano realized he would have to transform the IT department's development and delivery practices.
Why Liberty Seguros chose OutSystems:
Increase professional developer productivity

Speed-up development and improve agility

Deliver public-facing web apps and portals
Solution
Increasing IT Responsiveness and Agility
Romano was looking for a rapid application development solution. Being located in Lisbon, it wasn't long before he met a plucky startup called OutSystems that was literally, and metaphorically, speaking his language.
Romano takes up the story: "When we met Paulo and his team, we were impressed by their vision for model-driven development and automated deployment. I believed their approach could make us much more responsive to the business. OutSystems was a good fit as we wanted to stay with .NET and wanted the flexibility to incorporate our own code."
Persuading Liberty's US IT colleagues that the company should bet on a virtual startup like OutSystems took courage, as did Romano's plans for rapid application development over the next few months. "For OutSystems to make a significant difference to our backlog, we couldn't limit its use to just light-weight, internal applications. To prove its worth, we needed the OutSystems platform to become the standard approach, even for strategic, customer-facing systems."
From the outset, Liberty invested in the training and processes to make OutSystems a sustainable success for the business.
These principles have remained true ever since. Liberty has shunned the idea of outsourcing or offshoring application development, in favor of the agility advantage that their in-house application development factory provides.
Results
Liberty Realizes 4x Customer Growth and 274 Percent Policy Sales Increase
Since 2004, Liberty has experienced significant growth, moving from 250,000 to 1 million customers with an average of 1.4 policies per customer. They've also increased policy sales to 274 percent, grown their office branches, and attracted more agents. In short, Liberty has built steadily upon its brand.
As a pioneer of OutSystems development for over 14 years, Liberty now has 29 in-house developers. The insurer has delivered and continuously updated 83 applications, many of which directly serve brokers, their clients, and third parties, like vehicle repair shops and healthcare specialists.
Liberty's strategy appears to be working. Despite a static market, the firm has been growing at two to three times the rate of its competitors.
The major benefits of OutSystems from IT's perspective:
Transition to agile scrum development practices supported by rapid application development
Dramatically improved responsiveness to the business and the elimination of shadow IT
Application delivery about 4-5x faster
One-click deployment means faster delivery cycles with fewer resources
The retirement of multiple legacy/COTS applications with multi-million license and maintenance savings
Consistent, elegant UX for brokers and customers on any device
Ease of integration with a wide variety of core business systems
For more information on Liberty's story, read Eduardo Romano's post on our blog, which explores the role of rapid application development in combating digital disruption in the insurance market.