In just five months using OutSystems, Charles River Laboratories developed Internet Colony Management (ICM™), a custom web and mobile application that automates their business, providing customers with a revolutionary, real-time view into ongoing projects. ICM™ has allowed Charles River to differentiate itself with a revolutionary, custom-designed asset management solution that has had tangible ROI—an increase of new opportunities for new and existing customers.
150% productivity increase
100% support labor reduction
95% reduction of paper supplies and storage
"With OutSystems we have delivered custom applications that are giving us a significant competitive advantage."
A Manual Business Process, Spread Across Eight Sites and Six Countries
Challenge - Charles River provides essential products and services to help pharmaceutical and biotechnology companies, government agencies, and leading academic institutions around the globe accelerate their research and drug development efforts.
Managing specialized models and colonies for biomedical research is an incredibly complex process that generates massive amounts of data. For over 20 years, the Genetically Engineered Models and Services (GEMS) group at Charles River used a manual business process, spread across eight sites and six countries.
The large volumes of data generated from breeding, separating, categorizing, and handling models were stored on paper in high-density, offsite storage facilities. While refined, a manual process of this scale resulted in higher labor costs and the threat of inefficiency. Furthermore, access to this data was not as instantaneous as customers may have wanted.
Hoping to build on their success in the market plus add value to their customers, Charles River set out to create a custom web and mobile application that automated their complex business processes and extended visibility immediately to their customers.
"OutSystems easily allows our internal IT staff to continually update and make changes to our applications. This helps us really stay ahead of the curve and puts us in a position to always be ahead of the game."
Why OutSystems?
Searching for a truly flexible solution to meet their business needs, Charles River evaluated 20 different packages, conducted two POCs, and interviewed multiple contractors and vendors.
Ultimately, Charles River chose OutSystems because it delivers flexibility and ease-of-use in building, testing, deploying, and changing versions quickly. OutSystems allowed Charles River to innovate, creating the exact web and mobile application they wanted.
New asset management solution in just five months
Solution - In only five months, Internet Colony Management (ICM™) was live. ICM™ is a dynamic asset management solution that handles most aspects of Charles River's GEMS business processes – from project management, to model handling, to client portals. Beyond inventory, ICM™ offers deep access to data, providing clients, technicians and project managers real-time status updates. Each group has custom portals that provide real-time information.
This solution is a technologically advanced system with state-of-the-art peripherals that include tablet interfaces, voice commands, voice prompting, keypad interaction, and RFID usage that was tailored specifically for technicians working in laboratories.
Real-time status updates among project management staff and customers
Client portal: to share information and direct colony requests
Guided technician workflow to ensure accuracy
Data export to Microsoft Excel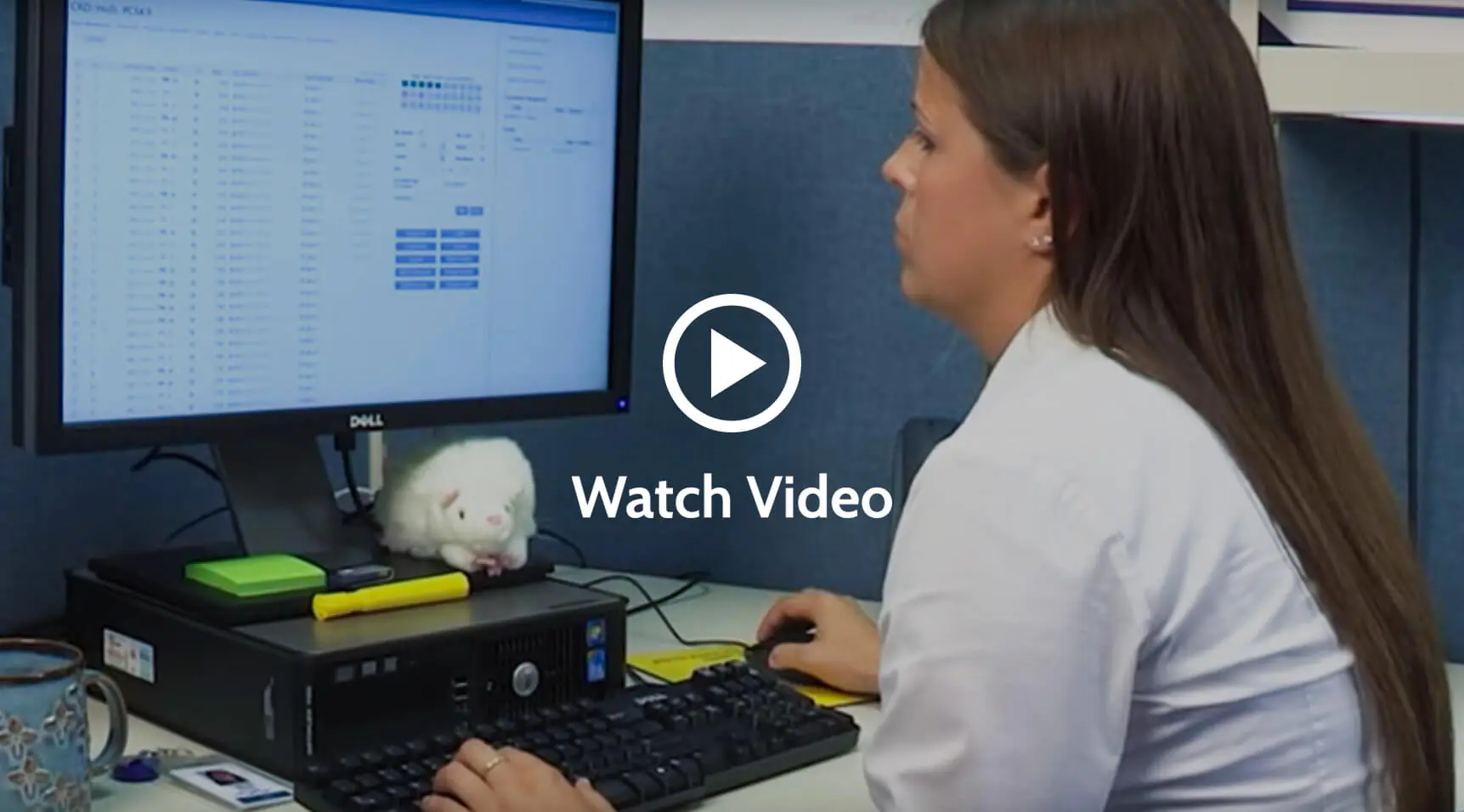 Asset management solution reduces support labor by 100 percent
Results - The first and most important result Charles River saw was improvements in data integrity and quality of information offered to clients. During the first six months of operation, since the manual labor required to collect and validate data was completely eliminated and built into the solution, support labor was reduced by 100 percent and tech labor by 10 percent. Technicians increased productivity by 150% percent, and, as a side effect of not using paper, there was a significant reduction in paper-related supplies and storage.
Solution Capabilities
The ICM™ solution is an automated workflow platform for managing research models and colonies - from the placement of a customer's project, to the work orders initiated by a Charles River project manager, to the technician actually working hands-on with the colony.
OutSystems ties mobile technologies together, enabling solution processes to run on a flexible, web-enabled front-end. Charles River is able to use tablets as mobile computing solutions for technicians and RFID tags and scanners for location tracking of research models and colonies. The system provides a simple user interface that allows technicians to collect data efficiently and accurately as well as to carry out actions planned by project managers.
Here's a summary of benefits. ICM™:
improves data integrity by simplifying data entry, while still capturing thousands of data points every time a technician works within a client's colony. This leads to increased efficiencies, which allow the staff to provide the highest quality service to clients.
uses mobile technologies and web-based applications to free technicians from the physical constraints of data entry at centralized locations.
provides a user-friendly interface that facilitates real-time collaboration between project managers and Charles River customers - a huge plus in keeping customers engaged.
unifies Charles River's business on a global scale. With operations on several continents that face different regulatory, linguistic, and cultural challenges, ICM™ provides a single, centralized view of all operations and allows executive leadership to implement best practices based on data trends seen on a global basis.