Ce site Internet est partiellement traduit en français. Certains contenus sont susceptibles d'être encore en anglais
OutSystems Champions Program
Inspiring the OutSystems Community globally
OutSystems community members have been growing their local ecosystems by nurturing, educating, and creating relationships amongst each other. We are continuously looking for Champions that are as motivated to contribute to their community as they are passionate to help others grow.
Are you that Champion?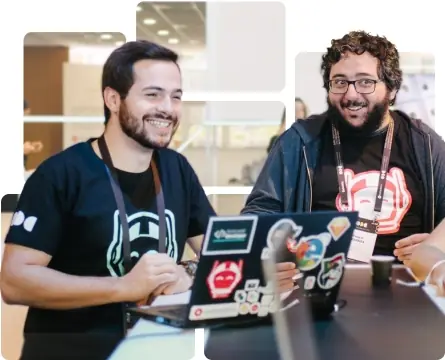 About the Program
The goal of the Champions Program is to identify, recognize, and reward community leaders. OutSystems wants to highlight contributors that participate actively in nurturing their local communities, through engagement programs such as the OutSystems User Groups or the OutSystems Education Program, and who also inspire others to do the same, whether through mentoring or through collaboration in the online community.
This program will provide a framework for collaboration between community enthusiasts and OutSystems teams to grow the ecosystem and the love for the platform, at a global scale.
Requirements to Join
To become an OutSystems Champion, you must be truly passionate about the platform. The eligibility criteria will depend on the different areas you'll focus and dedicate most of your time to. Please note that we will consider quality over quantity.
As there will be no mandatory metrics to commit to, we want to ensure we are bringing in the most excited community members out there.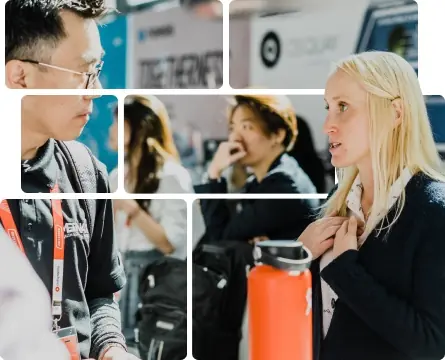 Benefits You Will Receive
What you will get out of the program:
Exclusive communication channel for Champions
Mentoring, training, and coaching sessions
Discounted certifications
Special badge, swag, and recognition
Word on the community is...
Our global Champions are empowered everyday to be the best community leaders they can be!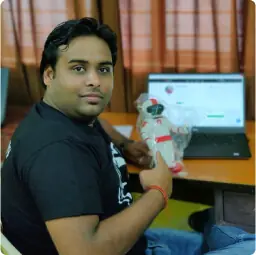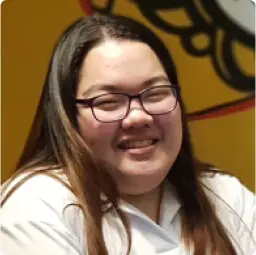 Frequently Asked Questions
Champions will be chosen based on their expertise and experience contributing to different areas in the community.
If you have been participating in the online community, you should be applying to be a Champion either of the Forums or the Forge. If you have been creating pieces of content about OutSystems, whether written or in a media format, you should think about being a Technical Content Champion. If you thrive in events, whether organizing them or speaking at them, and you enjoy getting your peers together and share knowledge, then you should be an Events Champion. Finally, if you've been focused much more on empowering people around you, mentoring and guiding them, then you should be a Mentoring Champion.
Champions will have one focus area, to which you will be expected to participate and contribute actively. In case they want to try out new things or have minor contributions in other areas of the community, they can select interest areas (this is optional).
The focus areas are meant to help Champions excel in their specific contributions, but also allow OutSystems to support them in the best way possible.
The eligibility criteria will depend on which area of contribution you will be focused on.
Forums - at least 5 answers marked as solution in the current year, quality of answer will be evaluated based on whether they researched the situation, tested the problem, added resources to help.
Forge - at least 2 forge components, with a detailed and objective description, supporting screenshots and documentation, in a supported version of the platform (as of January 1, 2021 only O11 will be supported), and rated with at least 4.0.
Organizing Events - at least 2 events organized, ideally for the OutSystems community.
Speaking at Events - at least 1 session presented about OutSystems (sharing of past presentations and/or recordings will be required to attest for your experience).
Technical Content - at least 2 technical pieces of content focused on OutSystems (multiple formats are accepted: blog post, Medium post, how-to documentation, YouTube video, etc), quality of content will be evaluated based on details and examples provided and expertise on the subject.
Mentoring - experience with mentoring people, through onboarding new employees, training colleagues on OutSystems, guiding junior colleagues, etc. (sharing of testimonials/quotes of people you have mentored, onboarding plans you created or similar will be required to attest for your experience).
Your application will be reviewed by the OutSystems community team and it will be screened according to the eligibility criteria.
If you do not qualify based on the necessary requirements, you will receive an email explaining why you were not selected.
If you check all the defined criteria during the screening process, you will be invited to an interview with one of the OutSystems' Community Managers. This interview will be focused on your interests, motivations and expectations, as well as to determine why and if you should be selected.
After the interview, the OutSystems community team will analyse your application and decide whether you will be invited to join the program or not.
The major differences between both programs:
The Champions will be more focused on the community, incentivizing community members to participate and be more active, helping their peers and growing their local OutSystems ecosystem, while MVPs are more focused on the product, by maintaining a close relationship with product and engineering teams, providing feedback and improvement points while liaising with various stakeholders
The Champions are an extended group of community members that will continuously grow, while the MVPs will remain a restricted, small and exclusive group
The Champions program is not focused on any specific type of background because different types of contributions require different skill sets, whereas the MVP program is focused on exquisite technical expertise, awarding the title to highly qualified experts in the community
Champions will not have specific targets they need to meet regarding their contributions. On the contrary, MVPs need to guarantee they respect and follow the metrics for contributions to maintain their award
No Champion will be under any sort of NDA but all MVPs are under NDAs because they access a lot of privileged information from OutSystems
Champions do not have moderator rights on the online community and MVPs do
There is exclusivity between the OutSystems community advocacy programs - the Champions program and the MVP program. This means that a Champion cannot simultaneously be an MVP, and vice-versa.
However, there is no exclusivity with other advocacy programs, such as the Ambassadors program. A Champion can simultaneously be an Ambassador, and vice-versa.
There are no limitations regarding transferring from one program to another, if all eligibility criteria are met.
An appointed Champion will hold the title for one year.
If a Champion is consistently active in participating in the community in their specific area of focus, if interested, the title will automatically be renewed.
If there is no continuous participation, the Champion's performance will be evaluated and the maintenance of the title may not be guaranteed.
Become an OutSystems Champion
We are not accepting applications for the time being.
Check back soon.