How is software in the Forge licensed?
The Forge is an online repository where a community member can easily share the OutSystems software they have developed with other community members. This software ranges from entire applications to components, connectors and templates that can help accelerate development across a wide variety of projects.
All software shared in the Forge is open source and subject to the BSD licensing model. BSD states that a project's source code is provided as-is and can be reused and changed at will by others. We selected this licensing model because it imposes minimal restrictions on the redistribution of covered software, thus promoting the sharing and reuse of OutSystems software across our community.
More information on The 3-Clause BSD License can be found here.
When a developer publishes software to OutSystems Forge the BSD license is automatically generated and attached with the publisher's name. See screenshot below: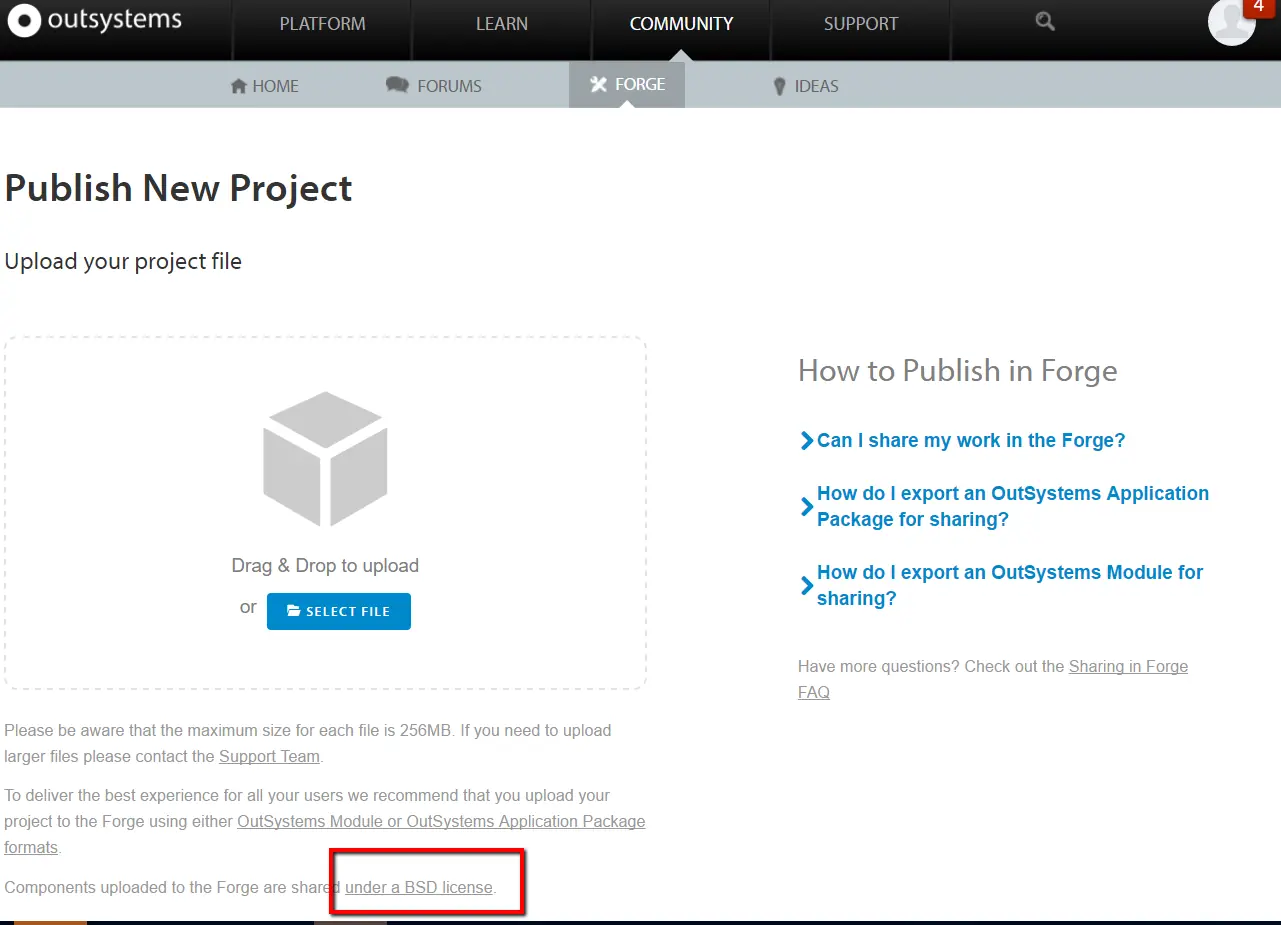 The license is shown to anyone using the software before it is downloaded and installed:
A similar notice is shown when installing software from the Forge within Service Studio.
Please note that if a community member publishes software to the Forge violating the BSD license, that this is out of our control (a model similar to e.g. Github). Any community member using software from the Forge only has the guarantee that the publisher agreed to share the software under the BSD license and according to the terms of use of our digital properties:
...
By Posting a Submission you warrant and represent that you own or otherwise control all of the rights to your Submission as described in these Terms of Use including, without limitation, all the rights necessary for you to provide, post, upload, input or submit the Submissions.
...