Ce site Internet est partiellement traduit en français. Certains contenus sont susceptibles d'être encore en anglais
Experience Builder
Move faster from idea to live production app.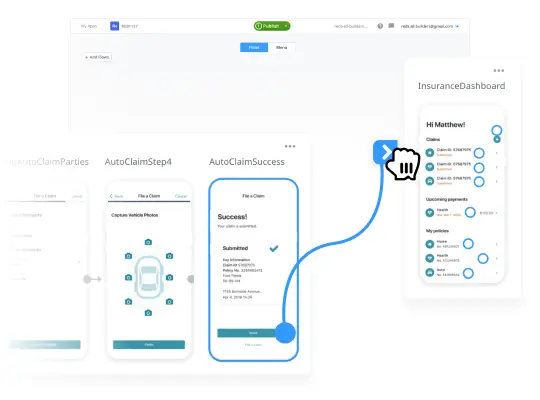 Design, test and deploy high-quality mobile experiences faster
Create and test prototypes in hours and generate production-ready code - with experience and development best practices built-in - in minutes.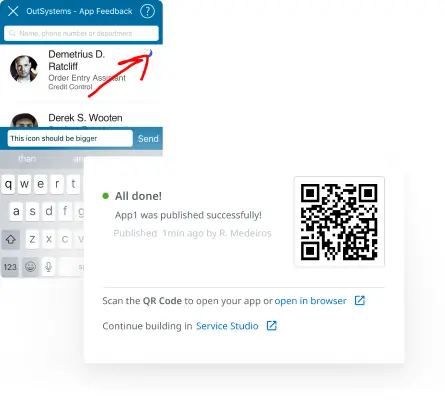 Design faster, test earlier and more often
Build rich, functional prototypes quickly, generate production-ready code in minutes.
Move quickly with flow templates for common B2C applications
Get meaningful feedback earlier with contextual sample data and easy sharing with users and stakeholders
Create high-quality mobile experiences easily
Benefit from industry-leading applications and best-practices
Ensure a great experience with built-in native behaviors and animations
Maximize use of device capabilities with native plugins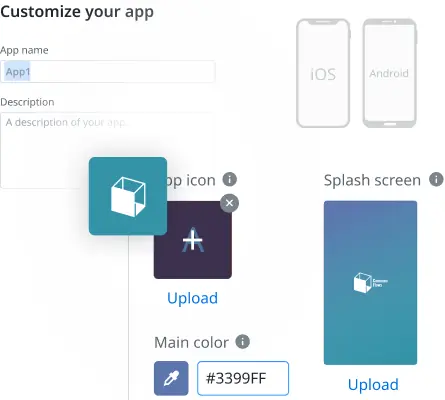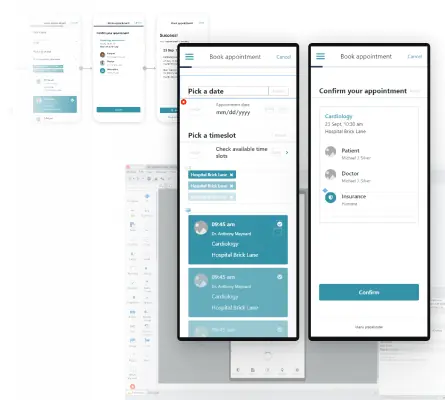 Fully integrated digital product development
Hand off production-ready code from design to development with UX/UI, architecture and scalability best-practices built-in
Remove time spent on throwaway design work and writing development specs
Collaborate in a common platform, from design to development
Want to see how it works?