Modernize and automate energy and utilities with low-code
Use OutSystems to rapidly develop and deploy custom web and mobile applications that improve secure data collection, operational efficiency, and employee safety.


Optimize your energy and utility operations
Build data-driven field service, customer, and core business systems quickly with OutSystems low code platform.
Field asset management
Digitalize and automate asset inspection and maintenance to reduce costs and errors.
Customer self-service portals
Build customized, intuitive web portals for consumers and partners fast with the peace of mind provided by enterprise-grade quality, scalability, and security.
Workforce enablement
Transform manual field service operations to increase employee efficiency, productivity, and safety.
Shawcor streamlines oil field asset management processes with OutSystems
In just nine months with three developers, Shawcore built a customer portal, a mobile inspection, and a back office application to replace a 20-year legacy system that manages over a million pieces of customer inventory.

Henri Tausch, Senior Vice President Corporate Development and Solutions, Shawcor
"It's the ease of accessing information that's the interesting feature for customers. They can go into the customer portal, look up the job, and see the real-time status of each asset that we manage for them."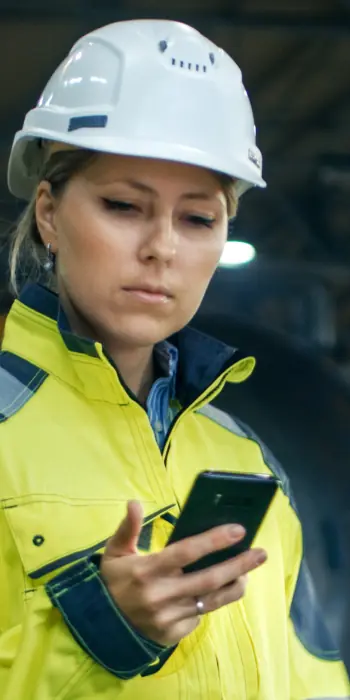 Additional customer stories
Falcker
It took just 6 months to go from initial concept to deployment with OutSystems, around 3x faster than traditional development.
Get the whole Falcker story
Sarawak
With OutSystems, Sarawak is addressing a wide variety of application modernization requirements with superior UX, speed, and governance.
Learn about Sarawak's modernization
3 ways to learn more about OutSystems
Frequently Asked Questions
See how our high-performance low-code is different.