Innovation Awards
Recognizing OutSystems customers for delivering true innovation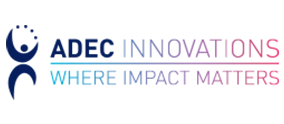 Environmental Impact Award
U.S. environmental solutions company ADEC Innovations delivers more value to its customers using OutSystems to deliver customizable solutions faster, without the cost or time required for ground-up custom development.
With the ability to repurpose functionality from several applications to solve similar challenges in other markets, the team developed four customized apps. ZDHC Gateway Chemical and Wastewater Modules identifies greener chemistry within textile manufacturing processes. CleanChain helps ensure sustainable operational practices in the supply chain. CDPInsights helps companies improve strategies and programs around climate change. And MetricsTrac helps companies improve their sustainability performance organization-wide.
---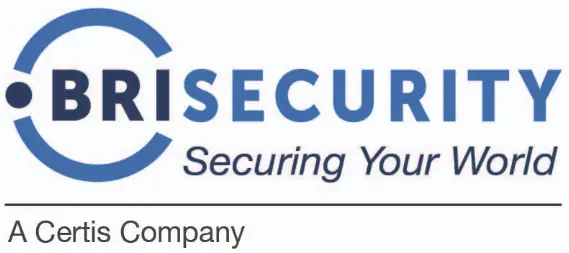 OutSystems Partners Phoenix Services and Do iT Lean
User Experience Award
With very limited IT staff and in collaboration with OutSystems Partner The Phoenix Trust, BRI Security, a Certis Company, launched a field service application in three months, saving them three to five times as much time to hand code the solution due to integration challenges and offline capability.
The BRI Operations Support System is used by more than 1,500 users, such as customers, management, operations staff and security officers, and will soon expand to more than 5,000 users across Australia. It captures the geo-location of every action of the security officer, audits every interaction, integrates with back-office operations, and more to provide customers with real-time and fully transparent information.
---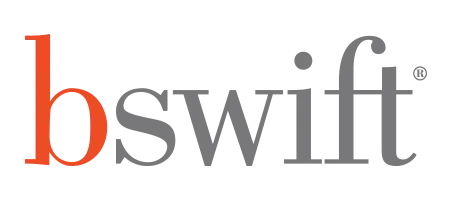 Overall Business Impact Award
While technology firm bswift could have simply built a one-off custom portal for a client, it used OutSystems to create the bswift Microsite Platform so that they can leverage reusable enterprise-class code. Now, it can deliver many solutions to many clients at a cost that would not have been possible otherwise.
The platform took four developers three months to complete, versus seven to nine months without OutSystems. It allows the firm to create highly custom user experiences for a client base that is accustomed to hearing "yes" to complex challenges, and has improved their ability to win new business.
---

OutSystems Elite Partner Do iT Lean
Transformation in Government Award
In just 16 weeks, three developers built a modern solution to receive and manage citizen complaints against law officers, saving an estimated 32 weeks if built by hand.
The Community Police Review Agency (CPRA) application replaces a legacy paper-based process to give citizens easy online access and transparency throughout the process, and provides much-needed automation to complex back-office case management processes. The system revolutionizes the work of the CPRA and makes it easier than ever for the public to hold officers accountable.
.
---

Citizen Developer Award
When biotech company Corteva Agriscience (formerly DowDupont) lacked sufficient mobile developer staff, it leveraged OutSystems to empower citizen developers to build its field data collection app.
The all-in-one stack deployment enables Corteva Agriscience to quickly expand its developer community with minimal training. Two research scientists delivered the entire project in three months, while working effectively with IT. Disarm Mobile offers highly flexible on/offline field data collection with a supporting web-based Disarm Portal, saving up to two hours per day, per user, of manual data entry for 200+ users.
---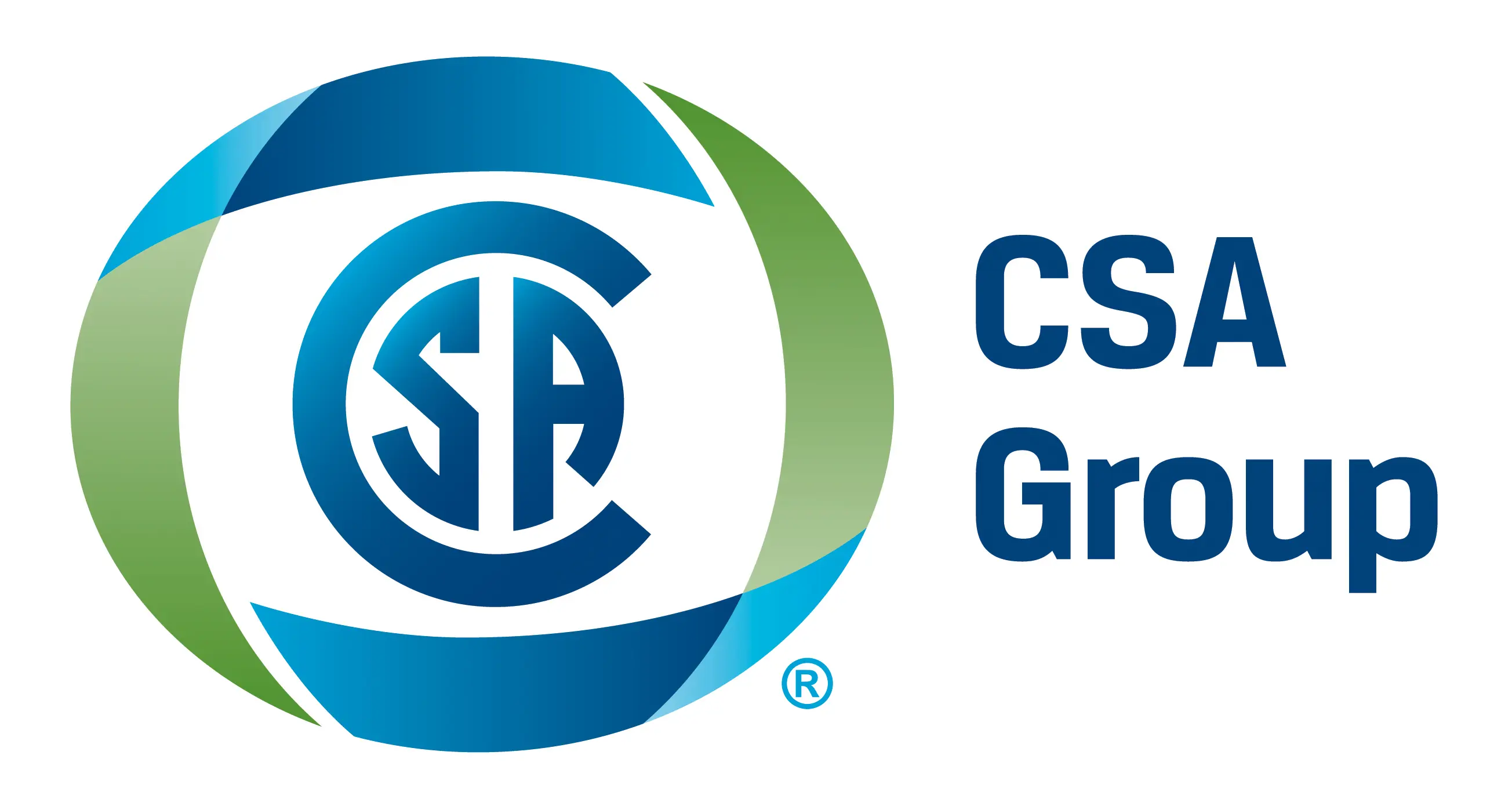 OutSystems Elite Partner Do iT Lean
Mission Impact Award
To meet an aggressive timeline and project budget, the CSA Group partnered with Do iT Lean to develop an Accessibility Certification Registry application for the Rick Hansen Foundation that streamlines the process of inspecting buildings for accessibility. It was delivered in 12 weeks by two developers.
In less than 4 months of going live, there are over 800 assessments being processed through the new registry application. With more buildings going through the assessment process, Rick Hansen's mission of helping remove barriers and liberate the potential of people with disabilities is taking a leap forward.
---
Enterprise Transformation Award
Brazilian footwear company Grendene uses OutSystems to tackle unsolved problems for its employees in order to make their lives easier and positively impact business operations.
The company built three solutions to empower its employees. Gestão de Campanhas gives four departments control of many millions of dollars invested in marketing campaigns. The Systematization of Chromatography project simplifies data analysis in the company's in-house laboratory. And Faça Parte empowers HR to create and manage the company's careers website without IT intervention.
---
Excellence in Healthcare Award
In just two months and with two developers, Grupo Marista, an educational institution in Brazil, developed a mobile and web app to optimize physician scheduling and patient collaboration, saving costs and an estimated six months of development.
The application meets a strategic goal of the hospital to focus on customer service as a market differentiator. Since its launch, Grupo Marista has seen an increase in number of scheduled appointments, reduction in number of late cancellations of appointments, and a boost in customer satisfaction to achieve ROI in 8 months.
---
Legacy Transformation Award
Supply chain management software provider, Nimbi of São Paulo, Brazil truly mastered DevOps after adopting OutSystems.
The company developed a full toolkit of user-friendly supply chain solutions to replace complex and unstable legacy systems. It improved agility by five times over hand coding with Java, reduced costs and time-to-market, and gained governance and control over the entire process. The new solutions handle annual transactions amounting to over $11 Billion.
---

Speed and Transformation Award
As a U.S. FinTech startup, RediPay Benefits Corporation used OutSystems to gain the operating leverage of a large development team to get their business off the ground at a fraction of the usual time and cost.
The company simultaneously built a combination of three mobile and web applications in just nine weeks. The applications play a pivotal role in their business model to transform the face of healthcare by bypassing traditional insurance channels and directly connecting employers and employees to healthcare providers.
---

OutSystems Elite Partner Do iT Lean
Core System Transformation Award
In 12 weeks, U.S. insurance firm, US Health Group and OutSystems Elite Partner Do iT Lean replaced an aging scheduling system with Callzone, a custom application that allows their call centers to handle 50 percent more calls with the same staffing levels.
The new system schedules calls for an average of $15 million in sales every week based on dynamic staffing information and tracks call volume. By improving efficiency for 300 call center users and an additional 3,000 agents in the field, USHG is growing its business without adding additional call center staff.
---

OutSystems Elite Partner Do iT Lean
Best Custom Solution Award
U.S. supplier of access mats, YAK MAT, along with OutSystems Elite Partner Do iT Lean, used the OutSystems platform to customize a new ERP solution to manage inventory that is in constant motion—a unique situation.
The custom YAK MAT Tracker streamlines the company's ability to track inventory and create shipments for customers. By capturing more data from the field, YAK MAT can issue daily status reports to customers, which increases customer satisfaction. The system has 250 active users, with 150 to 180 concurrent users on any given day in the office and out in the field.
---
Customer Transformation Award
In five months, three developers at water solutions company AGS developed the Flowise app to transform how water utility customers monitor and improve water and wastewater systems performance.
The app provides customers with comprehensive access to different data sources in real time, including automatic alarms and performance assessment. The solution has reduced burst detection response time from 20 to 7.5 days and helped decrease non-revenue water, reducing costs and improving efficiency and effectiveness.
---

User Experience Award
Dutch retailer Ahold developed a solution so popular with its on-staff users that they reportedly "fight" over who gets to use it.
WINK consolidates nine in-store systems into one intuitive native and web app for Ahold's retail chain Albert Heijn. Because employees were involved in mapping out requirements and design iterations were continuously tested by the staff, the end product seamlessly matches the needs of the users. Internal processes are now completed in half the time, freeing up staff for helping customers across 500 stores.
---
OutSystems Elite Partner ROFF
Mobile Excellence Award
Portuguese airport ANA and OutSystems Elite Partner ROFF developed three MyWay applications in two to three months, each to better assist passengers with reduced mobility while greatly facilitating the work of the operational teams.
MyWay is built on an algorithm that cross-references airplane arrival schedules, airport locations, work shifts, and equipment to assist passengers through its airport processes. It integrates with e-Beacon technology to replace manual checkpoints, allowing assistants to focus on serving passengers. It also offers offline mobile capabilities, enabling app functionality even where there is no Wi-Fi. Now information is always up to date and paperless for better planning and control.
---
OutSystems Elite Partner Glintt
Digital Transformation in Financial Services Award
Banco BPI has used OutSystems to build several apps that simplify processes and improve the experience for both customers and employees.
The core application, Apply, a solution for factoring and confirming, replaces manual processes and an obsolete application to provide customers with better and more updated information and automation that replaces human error. In partnership with OutSystems Elite Partner Glintt, over 10 developers created the app in just six months, accelerating time to market by an estimated two and a half years.
Banco BPI delivered their Immediate Personal Loan solution to serve around 600,000 users in five months with five developers. Customers can now get small credit loans anytime, 24/7. They no longer have to go through difficult bureaucratic processes, which took at least three business days and could only be done at branch offices. Since going live, the solution has acquired 7,000 loans representing €26 million.
---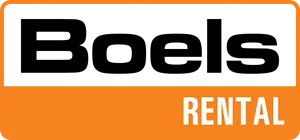 OutSystems Certified Partner Phact
Game-Changing Solution Award
In two months with two developers, retail company Boels and OutSystems Certified Partner Phact developed OCR Touch to optimize the worldwide entry of goods with a digital solution. ROI was achieved in just four months.
OutSystems allowed the team to expedite development with fast iterations and easily consume services like Google Vision that are otherwise difficult to implement. The application uses optical character recognition to scan documents automatically, which speeds the process of registering the entry of goods and improves data quality and analytics. Now that goods are stocked and replenished faster, customers have immediate access to a more extensive selection.
---

OutSystems Certified Partner Phact
Operational Efficiency Award
With no developers in-house, cargo strap manufacturer Cordstrap partnered with OutSystems Certified Partner Phact to rapidly develop a complete planning system that simplifies daily operations throughout its production facilities.
Planboard is a user-friendly application that provides a graphic visualization of what product must be manufactured to meet customer needs with more reliable production schedules and delivery. The cloud-based solution seamlessly integrates with the company's ERP to allow the Cordstrap team to access vital information from any of its locations.
---
OutSystems Elite Partner Askblue
Time to Value Award
Logistics and distribution company CTT used OutSystems to simplify customs clearance procedures for inbound packages from foreign countries in just three months with four developers.
The new Customs Process website embedded in the CTT Portal is open to the public and has more than 5000 users. The solution offers control of each stage of the process and faster communication to and from CTT. Since implementation, CTT has seen a decrease in both the number of claims and the Customs Office processing time, from four weeks to just two business days.
---
OutSystems Certified Partner CGI
ROI Award
Utilities company EDP modernized the way it manages payments and approves orders by using OutSystems to develop two new applications.
Collect, the new EDP payments management application, replaces obsolete legacy systems to increase the reliability and efficiency of the collection process by providing new functionalities that improve the customer experience for over 2,000 users. EDP APProve, built with OutSystems Certified Partner CGI, allows all EDP managers to approve orders through their smartphone quickly and easily. The new approval method allows EDP to save €1.2 million per year and around €1,000 per manager, per year.
---
User Collaboration Award
In just two months, three developers at the England and Wales Cricket Board delivered its player coaching and development app, Interactive Coach, saving an estimated 80 percent in development costs and delivery time.
The solution connects data to daily coaching activities so that coaches at the ECB and other cricket organizations can collaborate on player development to improve performance and reduce injury risk. The 118 users can access videos of players, share best-practice methods of assessment and player practice drills, collaborate on development goals, and monitor player performance over time.
---

OutSystems Elite Partner Do iT Lean
Enterprise Efficiency Award
After outgrowing its CRM, financial software and services provider ASSECO PST, along with OutSystems Elite Partner Do iT Lean, used the OutSystems platform to create a new way to manage the sales lifecycle, from lead registration to opportunity completion.
Two apps, AppSales, a sales management system, and AppProjects, a project management system, now automate the end-to-end sales process from lead to close, and then support the project management process through final delivery to the customer. Integrated with a Sales Management System and SAP, the apps have increased efficiency for the sales and project management teams and provided greater transparency to managers and parent company stakeholders.
---

Business Transformation Award
Insurance company Fidelidade improved both the customer and agent experience while increasing cross-sell and up-sell opportunities with two new solutions built on the OutSystems platform.
The MyFidelidade App desktop and mobile app gives 44,000 customers a fully integrated multi-channel experience. They can manage their auto, home, and health insurance, ask for assistance, and consult Fidelidade's health network and workshops in one place. On the agent side, the Plataforma Comercial platform provides a 360-degree view of customers and delivers information and actions relevant for the agent to improve service and increase cross-sell and upsell opportunities.
---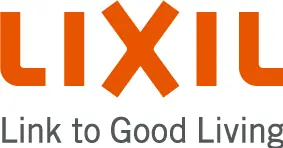 OutSystems Elite Partner Bluememe
IT Transformation Award
LIXIL needed to replace its sale management system for distributors of building materials. Using OutSystems, the company successfully achieved the goal in 12 months, with both in-house and global offshore resources in collaboration with their partner ABeam Consulting and OutSystems Elite Partner BlueMeme for development support and training.
A total of 28 members from LIXIL, ABeam Consulting, and BlueMeme, undertook the system replacement project, modernizing over 600 functions in the existing system. LIXIL expects the new application to reduce the time required for user support by 45 percent, the equivalent to 43.5 million JPY in labor costs. LIXIL now can keep pace with business needs because of this successful collaboration and the dramatic improvements to system productivity and efficiency.
---
OutSystems Elite Partner Truewind
OutSystems Elite Partner ROFF
Transformation in Healthcare Award
As a result of healthcare group Luz Saúde's expansion, it needed new digital solutions to centralize information from all of its healthcare units and make scheduling easier for independent physicians.
In four months, OutSystems Elite Partner Truewind built the Luz Link Intranet for more than 14,000 employees in 23 health units, all of whom can now manage content quickly and easily for better alignment and governance. In addition, IT now spends half the time it used to managing the intranet.
OutSystems Elite Partner ROFF created the PMA Program portal, which allows independent physicians to schedule patient examinations in Luz Saúde's health units and get easy access to results. The solution increased referral volume by 40 percent, improved accountability and completion rates, and decreased request-to-appointment time.
---
OutSystems Elite Partner Noesis
Process Innovation Award
Venture capital company Portugal Ventures and OutSystems Elite Partner Noesis transformed the application process for start-ups and the evaluation process for experts by developing two integrated portals in just one month each.
Two developers delivered both the Submission Portal and the Expert Portal. With one integrated platform, the company can now easily create a larger number of new investment opportunities and track all interactions in real time, saving time, resources, and money.
---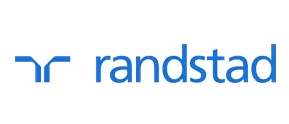 With Digital Alchimia
Scalability Award
HR services company Randstad replaced various platforms that supported different stages in the recruitment process with one eTalent Digital Recruitment Platform. As a result, they doubled the candidate database in the first year and increased recruiters' productivity by four times.
The mobile and web solution improves the user experience for the company's most important customer, the candidate, and allows the company to accomplish more with the same team. Each month, it handles more than 100,000 job applications and attract an average of 50,000 new candidates to their database.
---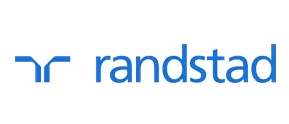 OutSystems Elite Partner Truewind
Digital Experience Award
In just two months, HR firm Randstad and OutSystems Elite Partner Truewind created a global mobile app to replace their manual process for managing shift work schedules, which increased client retention by 25 percent and new prospect-to-client conversion by five percent.
The MyRandstad iOS and Android app centralizes shift information for temporary workers and enables more efficient communications with Randstad. Candidates are now more engaged with Randstad and its clients and feel more of a sense of partnership.
---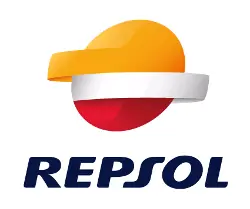 OutSystems Elite Partner ROFF
Operational Transformation

 Award

Gas utility Repsol Portugal and OutSystems Elite Partner ROFF delivered an application to simplify the ordering process for dealers, saving the company the equivalent of five salaries.

In just four months, two developers delivered the Pedgas application. Now 250 dealers can place orders for gas bottles and gas equipment, follow the entire ordering process, and facilitate the return of empty bottles and equipment. The application eliminates human errors, increases productivity, and provides excellent service to Repsol dealers.
---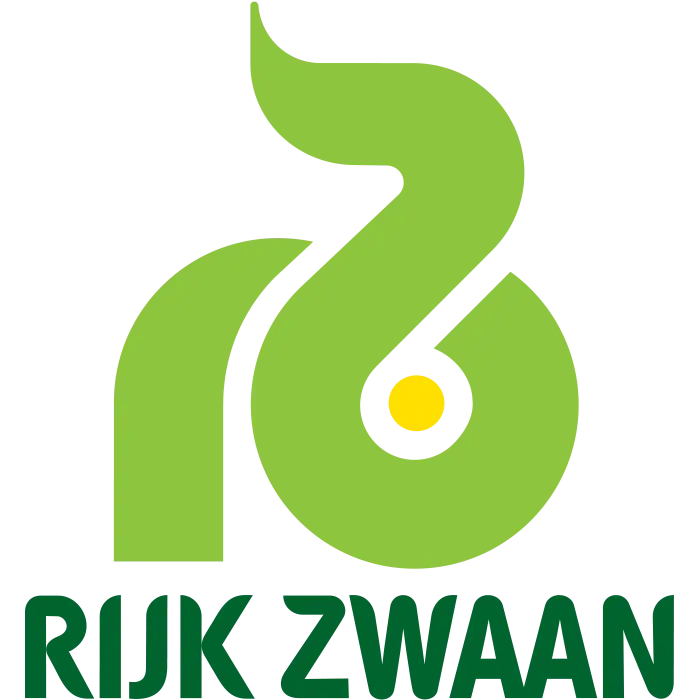 OutSystems Elite Partner CoolProfs
Operational Excellence Award
With a goal of staying ahead of the competition and complying with laws and regulations, vegetable breeding company Rijk Zwaan and OutSystems Elite Partner CoolProfs developed a dozen applications with just three developers in just a year and a half.
The solutions cover a wide spectrum of business operations. Retail Safari is used for gathering data and advising supermarkets on their product strategies. Diagnostics is used for analyzing sick plants and advising clients. And, Names is a business process management solution for naming new plant varieties.
---
OutSystems Global Partner Deloitte Consultores
IoT Innovation Award
In six months with six developers, Portuguese wine producer Sogrape Vinhos and OutSystems Global Partner Deloitte Consultores transformed wine production operations with a new, holistic platform that connects process activities to IoT devices, increasing process efficiency by an estimated 20 percent.
The new WICO web portal and mobile app replaces the company's legacy system. It eliminates the need to wait until the end of the day to input data on the system, accelerating daily operations with real-time information, instant full-cycle reporting, and mobile capabilities.
---
OutSystems Elite Partner Noesis
Customer Engagement Award
With help from OutSystems Elite Partner Noesis, retail company Sonae replaced the app for one of their supermarket chains, Continente. The new mobile app made its loyalty card completely digital for customers and the organization.
In the first week, the app had more than 56,000 users. Now the app has 450,000 users and counting. It sunsets the traditional use of cards and coupons, allowing the company to issue customer-specific coupons, and digitizing the processes for membership, retention, and account management.
---

Altitude Inc. and OutSystems Elite Partner BlueMeme
Human Impact Award
Working with OutSystems Elite Partner BlueMeme and Altitude Inc., in just 3 months experience design company Sooth successfully developed a prototype which decreases heatstroke-related accidents for Japanese construction and engineering companies. The solution included a smart device with multiple embedded vital sensors and an integrated application with a rich interface.
The Heatstroke Prevention Project combines a smart helmet and applications for workers and managers to check and monitor physical conditions in workers to prevent heatstroke. When heatstroke is predicted, managers and workers receive notification on their iPhone, iPad, and Apple Watch to take appropriate prevention actions immediately. Because it was difficult to prevent and predict heatstroke before this solution, it's projected that the Heatstroke Prevention Project will save millions in costs for the recovery of these types of accidents.
---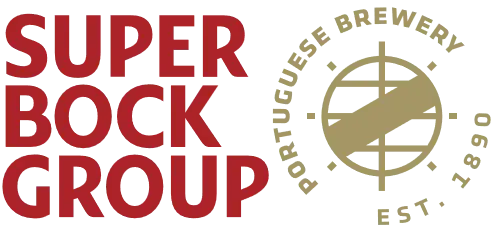 OutSystems Certified Partner HCCM Consulting
Excellence in Compliance Award
In six months with three developers, Portuguese beer brand Super Bock and OutSystems Certified Partner HCCM Consulting developed a GDPR Console for supporting compliance with the new general data protection regulation.
The application consolidates several processes and systems that had to be included while delivering clear answers and organization to data subject requests. Not only does the solution demonstrate the will to comply with GDPR, but it also reduces operational costs and the probability of a fine for lack of compliance with GDPR.
---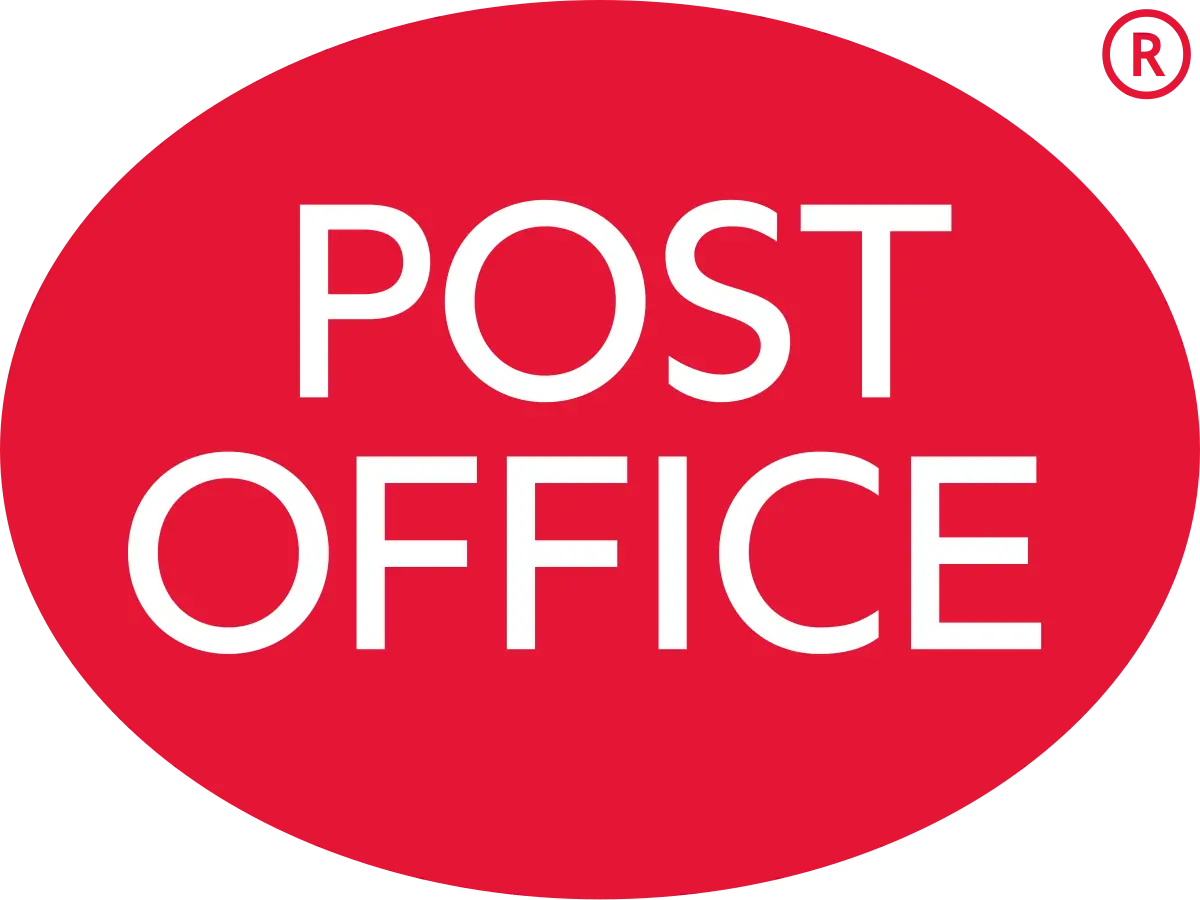 Mobile Speed to Market Award
In just four months, the UK Post Office developed and released an innovative business-to-consumer mobile app for their travel money and insurance products. This was the first native mobile app the Post Office built and their newly formed Business Innovation team also had to integrate with legacy systems managed by third parties.
With OutSystems, the Post Office created the foundation for their future digital strategy, one that will create digital channels and new revenue streams leveraging their unique network of 11,500 retail outlets in the UK and the 17 million customers coming through their stores each week.
---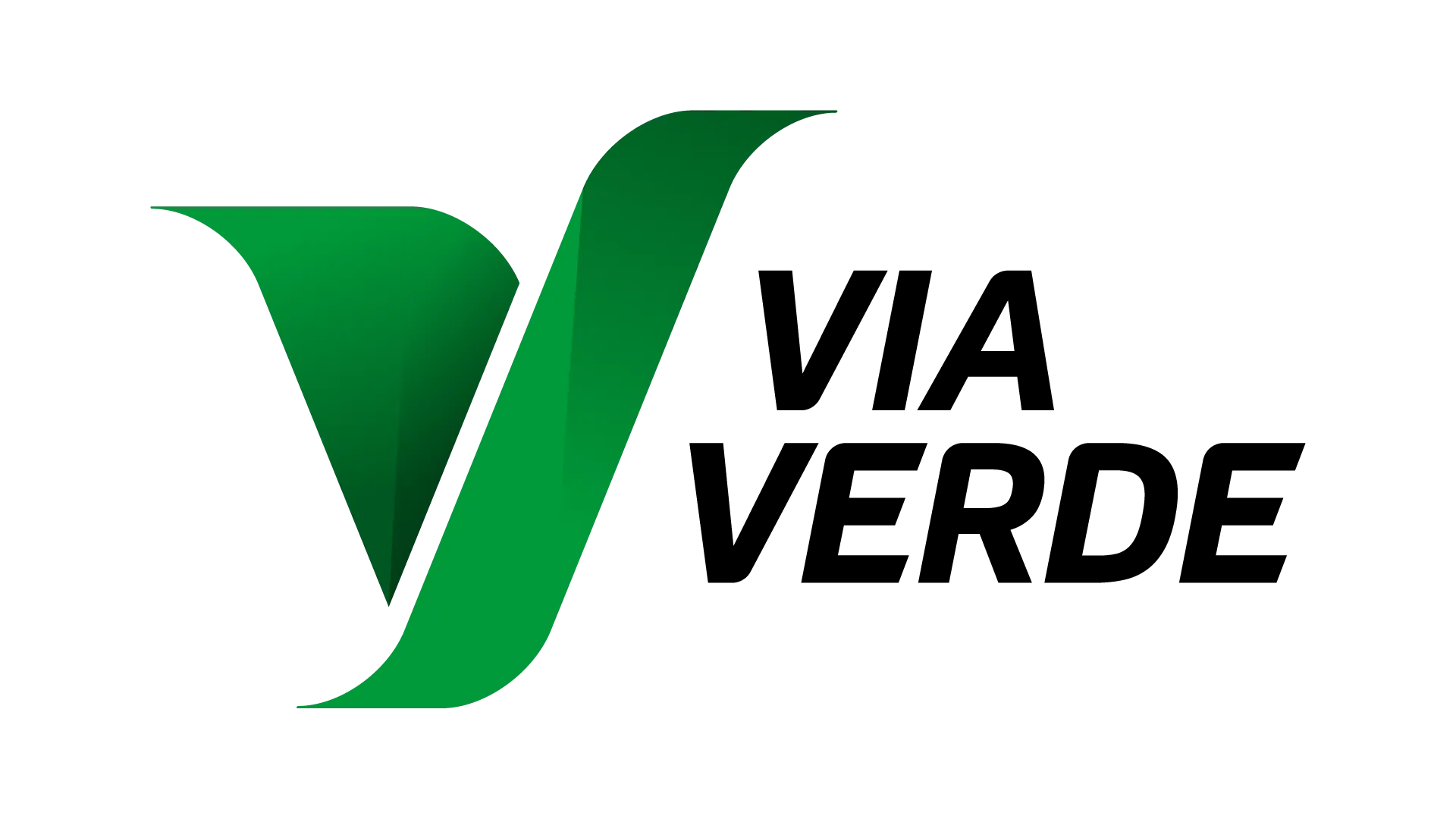 OutSystems Elite Partner Do iT Lean
CX Transformation Award
With just two developers in two months, mobility company Via Verde and OutSystems Elite Partner Do iT Lean created a Digital Signature tablet application that eliminates the process of printing contracts for customers to sign while in the store. This has significantly reduced customer wait times.
Customers can now make and review contractual changes in real-time, sign documents, and receive a copy by email. It reduces environmental waste and associated costs and the company is able to help customers more quickly.
---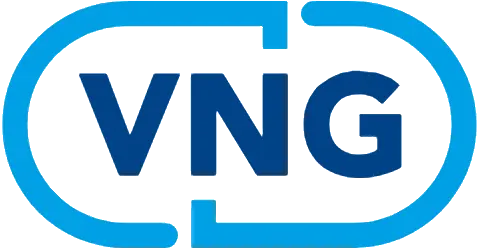 OutSystems Elite Partner Transfer Solutions
Legacy Modernization Award
Dutch municipalities agency VNG and OutSystems Elite Partner Transfer Solutions replaced a legacy system in just six months, versus an estimated two years using traditional development methods.
The web-based WOZ Datacenter (WDC) gives the organization the newfound ability to respond faster to changing legislation by supporting the exchange of information between several nationwide registrations. The new solution meets modern security standards and reduces costs and errors associated with paper processes. And because in-house administrators are trained as OutSystems developers, they can make moderations to the system themselves.
---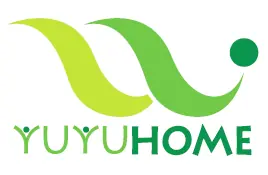 OutSystems Elite Partner BlueMeme
Back-Office Transformation Award
In just six months, residential construction company Yuyuhome, its IT department, and development team developed a mission-critical operations solution with OutSystems Elite Partner BlueMeme, saving an estimated year and a half in development time.
Marble unifies three tiers of management into one solution, replacing operational management by paper, Excel, and the existing system. Three hundred and fifty employees use the new solution to manage and search the database of its 51,000 customers quickly, manage sales opportunities and contracts, and more. Now each department has its own goals and targeted revenue to achieve with Marble.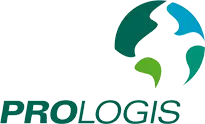 Enterprise Efficiency Award
Prologis, a Denver-based real estate and financial company, used the OutSystems platform to build an internal enterprise emergency messaging system for 1,600 employees.
Prologis, a Denver-based real estate and financial company, won the Enterprise Efficiency Award for building an internal enterprise emergency messaging system for 1,600 employees. The app standardized procedures for determining who could send messages to which groups. Three developers finished the project in under 40 hours, saving thousands of dollars by building the app in-house rather than purchasing it off the shelf.
---
Global Enterprise IT Transformation Award
In six months, Singtel created a platform called Gravity for its entities NCS, Singtel, and Optus Australia. Gravity now serves internal IT, partners, and customers on one core IT software delivery platform as part of Singtel's ONE IT initiative.
Created from the integration of three business units, Singtel Group Enterprise faced a major business challenge with overlapping IT functionalities. To get IT on the same page, Singtel used the OutSystems low-code platform to create the core layer for a next-generation process for software application delivery called "Project Gravity." The project created new apps such as Unified CRM and Enterprise Product Catalogues in under six months – half the time projected for traditional development methods.
---

Mobile Excellence Award
The city's IT department built a "Mobile Inspector" app on the OutSystems low-code platform. The app cut processing time per inspection by 25 percent and hardware costs by half.
When Las Vegas building inspectors needed more resources for field inspections, the city's IT department built a "Mobile Inspector" app on the OutSystems low-code platform. Two developers completed the project in just three months – half to a quarter of the time projected using a traditional development approach. The app is currently used by 35 inspectors. It has cut processing time per inspection by 25 percent and hardware costs by half. Transaction processing is faster, and inspectors now can automatically email customers regarding delays and take advantage of GPS guidance to work sites.
---

Overall Business Impact Award
In less than a year, shipping contractor Estafeta created a new POS platform on OutSystems, reducing average time for each sale from 5 to 3 minutes and virtually eliminating lost tickets.
Estafeta, a Mexico City-based shipping contractor, used the OutSystems platform to replace a failing POS solution. In less than a year, six developers produced an enterprise-grade platform for 500+ users in 450+ locations. The new tool exchanges real-time information with the SAP and Track&Trace systems, guaranteeing a smooth transfer. It reduced average time for each sale from 5 to 3 minutes and virtually eliminated lost tickets.
---
Process Transformation Award
Young Electric Sign Co. (YESCO) used OutSystems to transform its entire app development process – creating an enterprise tool that 1,500+ employees use to manage customer interactions and other functions.
Frustrated with traditional development methods, Young Electric Sign Co. (YESCO), a Salt Lake City-based sign manufacturer, tapped the OutSystems platform to transform its entire app development process. YESCO started by commissioning four developers to build an enterprise tool that 1,500+ employees use to manage customer interactions, the sales life cycle, scheduling, job dispatching and other functions. Using the low-code platform saved YESCO 18 to 30 months in development time and equipped the company with an agile development stack build apps at lower costs.
---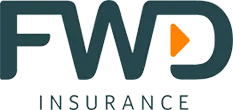 Solving A Unique Business Challenge Award
Single developer completed digital insurance platform in 21 days, providing Phillippines consumers peace of mind during holiday season following terrorist attacks.
When FWD Insurance management set a one-month deadline to deliver a new ecommerce platform, a single developer using OutSystems didn't flinch: He turned around the project in just 21 days. The Phillippines' first digital insurance platform, called PEACE, was mission-critical for FWD. It provided coverage for relatives of the victims of terror attacks in late 2016 – "peace of mind" for consumers during the tense holiday season. FWD officials estimate the 21-day delivery process would have taken more than six months using traditional development methods.
---
Speed & Transformation Award
Banco Popular needed a platform to create an agile development pipeline. It leveraged OutSystems to build several apps in 3+ years, including one that streamlined its management of remodeled residential property sales.
The small team of developers at Banco Popular, a banking firm doing business in North America, Puerto Rico, and the Virgin Islands, was too busy maintaining applications to field requests for new apps. So, the team leveraged the OutSystems platform to build several apps quickly and inexpensively. One project, completed in eight weeks, streamlined the end-to-end management of remodeled residential property sales, replacing outmoded Excel and data management systems.
---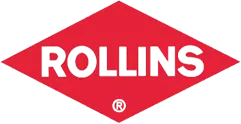 Time To Value Award
Rollins Inc., an Atlanta-based pest control services firm, partnered with OutSystems to rebuild an outmoded CRM system – cutting responses of service findings from 24 hours to under 20 minutes.
Rollins Inc., an Atlanta-based pest control services firm, needed a new CRM application to replace an outmoded collection of cobbled-together systems that was holding the business back. IT was too busy with a major operational upgrade to rebuild the system, so the company turned to OutSystems. A team of seven IT pros from OutSystems and Rollins partnered on a three-month project to replace the old National Accounts system. The shift improved service delivery on a number of fronts – cutting response of service findings from more than a day down to 20 minutes. The flexibility and agility of the low-code platform also freed up IT to focus on core business tasks and experiment with concepts that advance Rollins' business.
---

Best ROI Award
Completely rebuilt large core pension system in 12 months - insanely fast for market standards.
Within 12 months they have completely rebuild their core pension systems which would have taken 3 years normally. Since it was their most critical system, it needed to be flawless and high quality. "Development time was a bit longer than we planned, but still insanely fast for the market standard." Johan Simons, CIO at Scildon
---
Business/IT Collaboration Award
Business challenged IT to deliver 3 apps in 3 days - business stayed involved throughout the entire process and extremely happy with results.
Randstad sets itself apart from competitors by having a strong focus on digital innovation. One of the roads to realize this 'Tech and Touch' motto, is by working with the low-code platform from OutSystems, which enables the HR company to develop innovative applications fast. The "Who You Are App" helps users create a CV with a personalized video! The app is ready to help users find their dream job!
---
Cloud Innovation Award
A big believer in bimodal IT, they became the first bank that received approval from De Nederlandsche Bank to move back-end systems to the cloud, now can better focus on adding value to customers instead of maintaining systems.
Marco Witteveen, the COO of GarantiBank, strongly believes in bimodal IT. As a medium-sized bank, he belives they need to focus on adding value for our customers, not on maintaining systems. That's why they chose to move as many systems as possible to the cloud. At first, there was fear, but in the meantime, development of the cloud with the big providers has improved, even when it comes to security. Approaval from De Nederlandsche Bank has also come a long way with the testing of cloud implementations.
---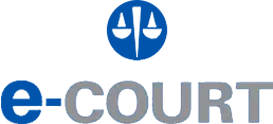 Disruption Award
Self-built IT system enables high-quality digital arbitrage at a low cost - supporting the goal of not pushing clients further into debt.
The legal proceedings between creditors and debtors are arranged via the e-Court platform. Debtors are also contacted by e-mail so they can review their case. They receive clearly written information about the proceedings and are able to log into e-Court and respond online. Using the e-Court platform, they can submit their defense online and upload their supporting documents.
---
Most Innovative App Award
WoningNet and CoolProfs developed a mobile app for house exchange, called HuisjeHuisje. The app makes life easier for home seekers with a "Tinder-like" app to facilitate the exchange of rented houses.
"The housing market is wall-mounted, and housing corporations want changes," says Astrid Weijs, ICT manager at WoningNet. "Ymere, the housing corporation for northern Randstad (a megalopolis in the Netherlands consisting of Amsterdam, Rotterdam, The Hague, and Utrecht), came up with an idea to make life for home seekers easier. They have realized this with a "Tinder-like" app that facilitates the exchange of rented houses. Users can offer their home for exchange and swipe through houses of tenants who also want to trade. A user can "like" a home. And with a bit of luck, the resident will also find their home, and then a match is made! This made National News!
---
Scalability Award
Multiple IT groups support rapid growth by building numerous apps to support the business.
CZ, a dutch insurance company started using the OutSystems software development platform two years ago and is still very excited about it. Among the 150 software developers who employed at the health insurer, there are 10 OutSystems developers. They mainly build backend applications, but also implement the platform to refresh part of the CZ website. Their goal is to make primary care a digital experience.
---

ROI Award
Rapidly delivered MyClaim, a self-service app for victims in bodily injury claims. Developed full app in only 8 days. Saved $300K on labor costs and gained more business due to happy customer experience.
Van Ameyde, a Dutch insurance provider, has relied on the OutSystems platform to build apps quickly and efficiently since 2006. This year, IT delivered a transformational service in record time. Two full-time developers handled the whole project, delivering MyClaim, a self-service app for victims in bodily injury claims, just 8 days. The service saved the company $300,000 on labor costs and generated more business due to a happy customer experience.
---
User Experience Award
With the focus on user experience, Samskip has developed a platform that allows its customers to easily book, track, and manage transport online.
---
App Delivery Transformation Award
Changed its whole process of app delivery, ultimately cutting payroll transaction processing time by 65 percent and enabling the fast deployment of new custom HR apps.
Rather than change a single HR app, Transnational Diversified Group changed its whole process of app delivery. Using traditional coding methods for the past 15 years, developers had faced frustrations with projects' slow pace, the waterfall appdev process and the distribution of coding projects. The diversified firm shifted to the OutSystems low-code platform to develop a multifaceted human capital management system. The app itself cut payroll transaction processing time by 65 percent and enabled the fast deployment of customized HR modules. The new process streamlined the firm's time to market for critical applications.
---
Best Custom Solution Award
Replaced paper- and Excel-based employee evaluation process, creating custom app for 3,600 regular users in just three months.
Healthcare facility operator Luz Saude's HR department needed to replace an inefficient, outdated employee performance appraisal system that operated on excel sheets and manual processing. Three developers took up the challenge and spun up a new custom app for 3,600 regular users in just three months. The system, called SIGMA, eliminated paper, created an end-to-end perception of the evaluation process and increased management's visibility into performance improvement actions.
---
Business Transformation Award
Replaced more than 30 legacy Lotus Notes apps, building new apps to run digital operations in HR, finance, billing, and more.
Construction firm Surbana Jurong faced the challenge of replacing more than 30 Lotus Notes legacy apps that frustrated users with stale functionality and an inability to connect to many third-party systems. Using OutSystems, the development team built new apps to run digital operations in HR, finance, billing and other areas. Not only did the project reduce development time by 30 percent, it encouraged workers to use the applications more, shifting from traditional emails to workflows built on OutSystems.
---
Change Management Excellence Award
Created cost management app, providing end-to-end control of payments and visibility across food and beverage distribution network.
Refriango, an Angola-based food and beverage distributor, set a goal of improving the day-to-day management of information and costs for the company's GALT (Accommodation, Laundry and Transportation) services management team. Business partner Truewind used OutSystems to build an app to solve these issues. After a four-month development process, Refriango reported immediate gains: 18 percent more availability for vehicles and drivers, and a 15 percent cut in reworked tasks.
---

Collaboration Award
Transformed business with shift to Continuous Delivery processes, building on OutSystems core and tapping talents of 13 internal developers.
In mid-2016, BIT, the technology services unit of diversified multinational firm Sonae, moved to a continuous delivery format to improve its overall app delivery process. The unit developed its business-redefining service following the OutSystems Reference Architecture using a DevOps framework as its basis. Leveraging the talents of 13 developers and four associated talents, BIT developed an enterprise-wide delivery system, increasing operational efficiency and customer satisfaction.
---
Cross-Channel Excellence Award
An app to solve cross industry, complex decision logic, business rules and workflow for enterprise and SMEs to run mission-critical parts of their business. Available as a web or mobile app.
Centricity helps SME customers run mission-critical parts of their business: everything from scheduling jobs to cross-organizational role-sharing tasks. OutSystems was used to create the core and served as the glue holding all the logic together. Apps are used across industry, from estate management to telecommunications, with customers reporting higher productivity and elimination of wasted cycles.
---

Digital Transformation Award
Shifted from paper-based systems to digital operations app, providing better access to information more efficient train maintenance process.
Empresa de Manutencao de Equipmamento Ferroviario, S.A. (EMEF), the main provider in the Portuguese railway maintenance sector, needed to shift paper-based processes to digital. The company accomplished the task in just two months. Using the OutSystems low-code platform, a two-developer team built a tool for operational planning, management and analysis of shop floor operations. The project provided better access to information and a more efficient train maintenance process.
---
Enterprise Integration With Speed Award
Randstad Portugal saved months of development time, delivering apps to replace billing systems and improve call center productivity.
Randstad Portugal used OutSystems to save months of development time, delivering apps to replace billing systems and improve call center productivity. The former initiative saved the business unit from having to commit to a three-year traditional IT rebuild of its employee operation and customer billing systems?. Using the OutSystems platform, a three-developer team produced a functioning, responsive app in under a year. The app centralizes information and provides controlled access to the completed operation and history, reducing risk and making collaboration easier. Randstad estimates that the app has saved one week per year per FTE in productivity and efficacy.
---
Excellence in AI / Machine Learning Award
Built innovative AI and machine-learning app that helps customers streamline the process of screening for "conduct risk."
Professional services firm Deloitte LLP used the OutSystems platform to build an innovative AI and machine-learning app that helps customers streamline the process of screening for "conduct risk." The app, called BEAT (Behavioural and Emotional Analytics Tool), leverages technology to spot potentially risky sales interactions rather than require customers to manually review hundreds of thousands of transactions. Deloitte used OutSystems to create a proof of concept in under a week and deliver a fully functioning app in five months.
---

Excellence In Financial Services Award
Built apps to run internal operations in less than a year, evolving processes to adapt to fast-changing industry legislation in South Africa.
Censea faced a series of challenges evolving its own internal processes quickly to adapt to changing industry legislation in South Africa and finding developers to get the work done. The financial services firm handled both issues developing a series of apps using the OutSystems low-code platform. It built a master employer database, a call center center app and banking switch integration APIs in less than a year – a third of the time it would have taken using traditional development processes.
---
Game-Changing Solution Award
Facing a 30-day deadline, Randstad Brazil developed a video application interview solution, with cognitive analysis, reducing assessment time by 70 percent.
Facing an ultra-tight 30-day deadline, employment services provider Randstad Brazil used OutSystems to create an application that supported a client's strategic recruitment initiative. The video application interview solution, with cognitive analysis, helps detect which candidates are demonstrating more "energy" on videos. The initiative reduced the client's assessment time by 70 percent.
---

IT/Business Collaboration Award
Business and IT collaborated tighter than ever on development of online portal for customers to monitor, manage shipments from beginning to end.
To thrive in the fiercely competitive air and sea freight business, Davies Turner needed to create a new, interactive way for customers to monitor and manage shipments from beginning to end. The U.K.-based shipper did this leveraging the OutSystems platform, building a new app in under four months. The app, called P2D, saved thousands of emails and phone calls, providing customers with better and more accurate information.
---

Overall Business Impact Award
Enterprise apps shortened approval process for agribusiness projects from weeks or months to 1-7 days for most initiatives.
With 500 manufacturing plants, 92,000 employees and an agribusiness network spanning 50+countries, Wilmar International Ltd. faced challenges tracking approvals and statuses of projects. To streamline approval processes, it built a pair of apps using the OutSystems platform in just under three months. The eAFCE (electronic Authorisation For Capital Expenditure) and Project Status Reporting System apps have shortened approval cycles, created a clear audit trail for approvals and established a central repository of critical supplementary documents. They shortened an approval process from weeks or months to the point where more than half of the requests were approved in a week and a fifth were done in a day.
---
Process Innovation Award
In four months, created web app to plan, track and control IT projects, enabling greater visibility into ongoing initiatives.
Financial loan service company Credibom was looking for more visibility into IT projects it was undertaking – costs, statuses and possible deviations – and better process for approving the tasks. It found a solution using the OutSystems low-code platform. In just four months, a three-developer team completed a pair of apps addressing each of these challenges, enabling the administration to streamline workflows and prioritize projects.
---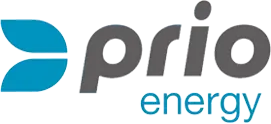 Scalability Award
Built customer portal that scales with the business, now accommodating up to 1,300 users
Prio Energy needed a customer portal that not only managed transactions but was able to scale with the fast-growing business. Using the OutSystems platform, a three-developer team built a portal in less than half the time projected for traditional development methods, adding improved communication functionality and modules for sales, distribution and logistics. The new portal accommodates 1,300 regular users.
---
NHS
Speed And Transformation Award
Delivered new online patient portal in just three months, serving six times more patients and controlling costs without increasing back-office staff.
Healthcare operator NHS set aggressive targets for the expansion of its online patient portal: Start a new nationwide service in three months that targets six times more patients, controls costs and doesn't increase back-office staff. Leveraging the OutSystems low-code platform, development partner Truewind built the system on time and on budget. The new booking app now covers 50,000 potential patients, giving patients control over the scheduling process and giving the admin staff more time for direct patient contact.
---
Time To Value Award
Shortened delivery of new trader platform from five years to six months, centralizing information and cutting transaction costs.
NovaCâmbios needed to upgrade an app for exchanges and transfers that integrated poorly with existing systems and didn't align well with the financial services firm's business strategy. A development team used the OutSystems platform to create a new app in just six months – a tenth of the development time it took to build the old system. LOB leaders say the new app is accomplishing NovaCambios' goals of centralizing information, simplifying users' work and cutting transactional costs.
---

User Experience Award
Built new litigation app and customer portal to scale with business, increasing customer satisfaction and improving process management efficiency.
Law firm Abreu Advogados' identified its litigation app as a critical obstable to the future growth of the firm as a whole. The app, architected on Lotus Notes, was maxing out in the number of users, transactions and business information it could handle. Users were also dissatisfied with its functionality. Leveraging the OutSystems low-code platform, a three-person development team built a Codex app and a corresponding customer portal that will scale with the business. The firm reports an uptick in customer satisfaction, improved process management efficiency and success in acquiring business in new markets.
---
Most Innovative App Award
Used OutSystems to develop core aspects of 'VR Insight' tool used to interpret viewers' emotional responses to video content.
Film production company AOI Pro. developed a ground-breaking service called "VR Insight," which interprets viewers' emotional responses to video content based on VR and sensing data from eye tracking, and electroencephalogram and electrocardiogram scans. To refine the service, AOI Pro. used the OutSystems platform for several key facets including a questionnaire application and a dashboard to aggregate and display the collected data. The use of OutSystems generated immediate ROI. From a two-month, quick-turnaround project, AOI Pro. cut the lead time to submit reports from five days to one; and shortened the time to investigate an audience for 60 minutes to 25.

Collaboration Award
The Central Line - A brand new collaborative portal saves physicians time and the company money.
When US Acute Care Solutions wanted to replace its legacy portal for physicians it looked to OutSystems for help creating a solution that supported much greater collaboration. Five months later, the company had a new, collaborative portal that helped the physicians complete much of their work outside of the emergency room. Not only that, the new portal is saving the company over a million dollars annually the organization rapidly expands through organic growth and acquisition.
---
Integration with Speed Award
NPI Command Center - Integrations abound with Logitech's NPI Command Center.
Logitech uses OutSystems to build new apps to help it quickly deliver new products to market. One example of such an app is the NPI Command Center, which offers a centralized and unique view over the entire operation of developing and delivering a new product to the market. It includes a collaboration and communication tool with unification of best practices and reporting. Importantly, not only was it ready to go live in just two weeks, today it also integrates with six different systems.
---

Legacy Replacement Award
Sistema de Operaciones Estafeta (SOE) - A legacy system was replaced with a new mobile application, increasing visibility and operational efficiency.
When Estafeta needed to completely overhaul the system it used to track its shipments, it turned to OutSystems for help. Using the OutSystems low-code platform, the company was able to build a new operating system that consolidated its legacy applications, standardized its processes, and introduced a variety of new features. The result was greater visibility, better user experiences, and significant cost savings.
---
Market Innovation Award
Field Inventory Tracker - Better inventory management leads to faster, more effective responses during disasters.
When Americares needed new pharmaceutical inventory and distribution tracking systems to better respond to emergencies and improve supply chain management, it partnered with   OutSystems. The foundation was quickly able to replace its error prone legacy system with a new Field Inventory Tracker application. The new app is a flexible, intuitive, and robust system that allows AmeriCares to easily and accurately receive, manage, ship, and report on its products. As a result, Americares is better positioned to respond to emergency disasters and to measure the impact it's having on saving lives using the donated medicines it receives.
---

ROI Award
Strategic Platform for Enterprise Application Challenges - Building four applications on OutSystems saved CP Kelco millions of dollars.
CP Kelco needed an integrated development platform to quickly build a variety of applications across its organization. Using OutSystems, the company was able to build applications much more cost effectively than off-the-shelf solutions. In fact, to date  OutSystems has allowed CP Kelco to develop and deploy four applications, helping the company to avoid millions of dollars in software purchases, and maintenance and programming expenses, while also cutting development time by between 50 and 90 percent.
---

Scalability Award
Bridgit - Aimed at helping more high school students attend college, this software went from 2,200 to 10,500 users in just five months.
College Bound built Bridgit on OutSystems. This online, mobile-optimized software bridges the gap between college acceptance and attendance, helping to ensure that a greater number of high school students go on to attend college. The software stands out for its impressive scale up. In 2016, the tool scaled from 2,200 users to 10,500 across ten states. And it accomplished this in just five months. College Bound projects that the tool will scale to reach more than 20,000 users in 2017. Sense Corp was instrumental in designing and building this software.
---

Speed Award
Project "Amy" - A modern, mobile-ready maintenance management system built in less than five months.
MicroMain's maintenance management system was built on an outdated platform and needed to be overhauled. After several failed attempts at developing the project through traditional means, MicroMain decided to partner with OutSystems and was able to deliver a beta version to its customers in less than five months. The company had a modern, mobile-ready, cloud-based solution for its customers much faster than it anticipated. DoltLean was a key development partner for this project.
---
Time To Value Award
eTalent Recruitment Solution - Automated eTalent solution, built in two months, allowed four HR consultants to source and vet 75,000 candidates.
Randstad Brazil needed a new eTalent recruitment solution to help it fill hundreds of temporary positions for the 2016 summer games in Rio de Janeiro. Using OutSystems, it built a solution in just two months that allowed a team of four HR consultants to source and vet 75,000 candidates, interview 7,000 of them, and ultimately fill all 1,500 open requisitions. Partner ÁgilBr helped develop the solution.
---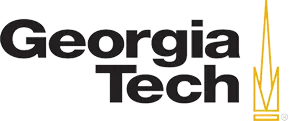 User Experience Award
Shared User Management System (SUMS) - A new management system gives researchers easy access to hundreds of millions of dollars in facilities and equipment.
The Institute for Electronics and Nanotechnology (IEN) at Georgia Tech developed its Shared User Management System (SUMS) to help it manage the $400 million of lab equipment it has spread across numerous research buildings and multiple campuses. With OutSystems, it was able to create SUMS in just 15 weeks, transforming the way that IEN tracks and manages its lab equipment and allowing the Institute to increase the efficiency of its research while expanding access to its facilities..
---

Gold Award: Market Innovation
Advanced Technology Company (ATC), Sapphire Hospital Management System - Completely paper-free, enterprise hospital management system disrupts industry.
Sapphire Hospital Management System has radically changed the way that enterprise healthcare software is built and delivered, speeding the process to weeks versus months or years. Sapphire is a complete, enterprise-grade system, built on OutSystems, that has consistently delivered high user adoption rates, reduced training needs, better patient experience, and better control of patient records and is in full deployment at healthcare organizations such as the Kuwait Ministry of Health.
---

Gold Award: User Experience
José de Mello Saúde, Unified Website - CUF Network Reshaped its online presence, simplifying customer interaction.
José de Mello Saúde strengthened the CUF network brand in Portugal through a unified website built on OutSystems. The website integrated 13 autonomous sites into a single experience, simplifying and accelerating the interaction of the customers with JMS health units. Rather than focusing on presenting information, the entire website was designed to meet user's needs. Usability best practices were applied: in just three clicks, users have access to 90% of information. Truewind-Chiron was a key development partner for this project.
---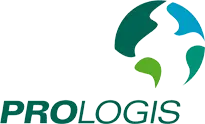 Gold Award: Business Transformation
Prologis, Prologis Anywhere and Mobile Maintenance Application - Mobile apps transform global workforce allowing employees to work from anywhere at anytime.
Prologis developed a large suite of applications on OutSystems with the ultimate goal of automating work processes and enabling employees around the world to work from anywhere at anytime. Two of their applications stand out due to their transformational nature, outstanding user acceptance, and documented ROI. The Prologis Mobile Maintenance Application fully automates the management of its inspections of commercial properties across the globe and Prologis Anywhere provides custom views of approved apps for each employee.
---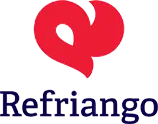 Gold Award: Overall Business Impact
Refriango, Fleet Management, Quality Control, and Action Planning - Suite of custom applications, brings full control and ROI to business processes.
Refriango has completely transformed its business processes with a suite of applications built on OutSystems. Fleet Management completely manages the entire fleet of trucks and distribution with complete integration to over seven systems including SAP and GPS. The Quality Control application has saved millions in product loses. The Industrial Action Planning application, which helps adopt a Kaizen approach, has delivered outrageous ROI in terms of business improvement metrics.  Partners Deloitte and ROFF were both instrumental in designing and building these applications.
---
Speed Award: Time to Value
P360 Management Solutions, Phoenix D.A.S. - Rapidly rebuilt flagship product to provide fresh, mobile-friendly user experience.
In half the expected development time, P360 rebuilt their entire flagship product, Phoenix. The system incorporates 11 individual apps that function harmoniously as an enterprise suite and incorporate built-in best practice workflows and mobile friendly screen inputs. With OutSystems, individual customizations for each client are delivered in a fraction of the time it previously took. The business has been able to scale and reach unprecedented efficiency.
---

ROI Award: Best Business Cost Savings
ActewAGL, Energy Productivity Support Tools - Facing drastic budget cuts, energy supplier develops business efficiency program.
When regulatory agencies cut ActewAGL's operating expenditure by $26 million, or 30%, ActewAGL developed seven applications to support the company's implementation of a new and leaner operating approach. With enormous cost and compliance pressures on the business, ActewAGL used OutSystems to transform their solution delivery ability and provided some quick wins to respond to rising market challenges. Partner DB Results helped develop the system.
---

Development Award: Best Custom Solution
Credit Solution Services, CSSThree60 Developed completely custom solution to address the unique needs of debt collection.
CSS replaced their current systems with custom applications that addressed three unique and critical business areas for the company. Faced with buying packaged software or building in house, CSS chose OutSystems in order to take advantage of the positives of developing bespoke software, while at the same time managing the risks traditionally associated with software development. They accomplished development in less than half the time of traditional coding methods.
---

Top Project: Best User Acceptance
Delta Cafés, Sales Information System - Application optimizes campaign planning and evaluation process, automating workload.
The Sales Information System optimizes the planning processes and evaluation of campaigns in the modern distribution channel. Eliminating silos, Delta Cafés created a central repository for easy reference and standardization of contractual and financial information. OutSystems allowed them to use their existing MS-Excel interface, along with SAP integration, thus giving users a familiar and friendly interface, which has resulted in dramatically increased productivity. Partner Truewind-Chiron helped develop the system.
---
Top Project: Best Process Automation
Hemobrás, Blood Centers Audit System - Gaining efficiency, agency deploys system to automate audit workflows across 120 centers.
With the Blood Centers Audit System, the entire audit process at Hemobrás was automated and streamlined, delivering increased productivity. Gains in security and uniformity of data now helps auditors prepare accurate and impartial reports. Using OutSystems provides the Hemobrás team with the ability to further develop and adapt the system as new needs arise. Partner Truewind-Chiron helped develop the system.
---

Top Project: Best Legacy Replacement
i60 Services, Café - Rewrote legacy insurance policy management system in half the time expected
i60 completely rewrote an aging legacy policy management system radically reinventing the products that Strategic Insurance Systems supplies. Hamstrung by brittle and disparate code, with a database design lacking congruence and integrity, innovation was critical. In half the time expected, OutSystems allowed i60 to deliver a flexible and scaleable system with lifecycle integrity that users love - making SIS unique in a highly competitive market.