このWebサイトは日本語に翻訳されています。翻訳がないコンテンツは英語で提供されます。
Logitech Legacy Modernization Speeds Products to Market
50%
reduction in resources
80
consolidated apps delivered
When Logitech wanted to replace Lotus Notes with a development platform that was faster and easier to use, it turned to the OutSystems application development platform.
The company has since built 80 new apps that support integration with tools like Workday, Google, Jive, Oracle, Active Directory, Viewpath, and more. One app, the Product Launch Application Center, plays an integral role in getting new products to market by tracking the product design process from beginning to end.
App Modernization

Lotus Notes Rebuild

Operational Efficiency

Mobile Applications

Web Apps and Portals

Workplace Innovation
Challenge
Wanted: Intuitive apps IT can support, accessible on any device
In today's digital world, speed and efficiency are critical. Recognizing this, Logitech, the global provider of computer, gaming, and mobile accessories, knew that it needed to replace the Lotus Notes-based apps that it had developed over the years.
"They were outdated and difficult to deploy," recalls Steven Schmidt, Logitech's Enterprise Collaboration Manager. "Plus, they were a real turn-off to younger members of our staff who expected the same quality of apps at work that they used in their personal lives."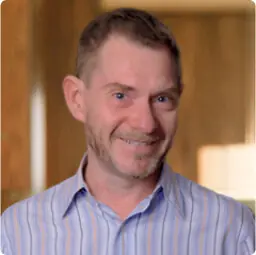 After considering a variety of options, Logitech ultimately chose OutSystems because of its fast development and ease of use.
The platform gave the company the ability to build innovative apps that would not only help solve some of its most pressing business challenges but also set Logitech apart in the market. The apps would all be browser-based, easy to support, and accessible anywhere and on any device.
Why Logitech chose OutSystems:
Powerful integration

Speed-up development and improve agility

Increase professional developer productivity
Solution
Product Launch Application Center Helps Bring Products to Market
With OutSystems, the company began to build new solutions that consolidated functionality into a smaller number of much more powerful apps. In the months that followed, Logitech successfully built apps for its online directory system, its enterprise employee stock participation plan, and for testing new products.
Bolstered by its positive experiences, Logitech decided to tackle an even bigger challenge. It wanted to build a new Product Launch Application Center that would bring all of its product development data — which had historically spanned numerous systems and spreadsheets — into one consistent and consolidated view.
To date, the Product Launch Application Center has been one of Logitech's crowning achievements with OutSystems. It's the company's biggest and most-used app and plays an integral role in getting new products to market. With it, executives and product stakeholders have gained a centralized, single view of the activity and status of the products the company has in development, which has proven to be incredibly valuable.
"When we are designing a new mouse or a keyboard or a speaker, the whole process from beginning to end internally is tracked through this app," Steven says.
Results
Easy integration consolidates data and speeds product launches
Logitech has built 80 apps with a team of just four full-time developers — that's about half the number of employees it had prior to partnering with OutSystems. Although the company's development team is smaller today, it still finds time to not only manage and support all 80 legacy modernization apps but also develop new ones. And all of Logitech's apps support integrations with an array of systems, including Workday, Google, Jive, Oracle, Active Directory and Viewpath, among others.
"OutSystems is key to helping us integrate many different sources of data and launch products faster. It takes only two weeks to develop an app and give it to users for their feedback," Steven says.
More recently, Logitech built the company's first mobile app to track sales and marketing documentation. For Logitech, it was a big step. "We never used to be mobile developers," says Steven. "But now, thanks to OutSystems, we are, and we're able to do so much more than we thought our small development team ever could."