Spotcheck's non-invasive health assessment kiosks give people (and anyone else invested in their health, like employers, communities and governments) a simple way of visualising and understanding their health and wellbeing. When Spotcheck decided to extend that mission—to create a health and wellness ecosystem that connects users all over the world—it turned to OutSystems.
Its digital transformation is now powered by a first of its kind "ENHAPP" (Energy and Happiness) platform. Initially delivered in five months, ENHAPP now connects users with data, content, and practitioners, so that they can stay engaged with a personalized, long-term, and sustainable wellness program.
Saved 40% development time
Core platform built from the ground up
Mobile app for continuous engagement
Integrated kiosks and wearable devices
"We identified an immediate need for new functionality that would help us in our mission to improve preventative wellness around the world. OutSystems enabled us to bring that functionality to life incredibly quickly."
Transforming preventative wellness
Challenge - Spotcheck uses innovative, intuitive technology to grant users deep visibility of their current health and wellbeing—supporting personal wellness, employee and community wellness programs, and professional caregivers.
The company's self-service health assessment kiosks provide a simple way for users to visualize and understand their current wellbeing needs and get a detailed, personalized report to take away. However, in the past, that's where a user's journey with Spotcheck ended.
"Our kiosks have always provided great experiences and given users immediate insight into their health and wellbeing," says Spotcheck's Head of Product and Marketing, Vinay Nair. "But what was missing was the part that comes after that—the help and direction needed to improve their current status and achieve their wellness goals."
To change that, Spotcheck wanted to create a mobile platform that could keep users connected to their wellbeing data everywhere—keeping their goals in front of their minds and serving them content and practitioner recommendations to make those goals more achievable.
The platform project was highly ambitious. It required deep integration with Spotcheck's kiosk services, an intuitive and user-friendly UX to keep engagement high, and integration with third-party tracking apps to measure user progress. Plus, due to the fast-moving nature of the health tech market, it needed to be fast to build, and even faster to adapt, which were things that Spotcheck decided would not be possible using a traditional coding approach.
Creating Hyperconnected Health and Wellbeing Journeys
Solution - The Spotcheck team set itself the ambitious goal of launching ENHAPP within eight months. That's when the decision was made to use a low-code approach, and develop the new platform on OutSystems.
"Quite simply, OutSystems was the perfect approach for us," says Manikandan S.P., Director – Technology & Products. "What we identified was an immediate need for new functionality that would help us in our mission to provide a personalized health and wellness ecosystem for users all over the world. OutSystems enabled us to bring that functionality to life incredibly quickly."
By taking a low-code approach, Spotcheck was able to focus on user journeys and experience first and foremost and worry less about technical plumbing.
The pre-built customizable screen templates and UI patterns included in OutSystems made it easy for Spotcheck to deliver a high standard of user experience—even in its earliest iterations.
"Providing our users with a brilliant experience is critical for our success," explains Dr. Menon. "ENHAPP needs to become part of day-to-day life for our users, so making it enjoyable and easy to use is a top priority."
With the core of the platform created, it was time for the bigger task—integrating the platform with kiosk services, third-party apps, and content from a wide variety of sources.
"Content plays a huge role in the Spotcheck platform," says Manikandan S.P., Director – Technology & Products. "Once we learned how to integrate third-party content using OutSystems, the service we provide to our users got far richer and more satisfying."
Bringing real innovations to life at speed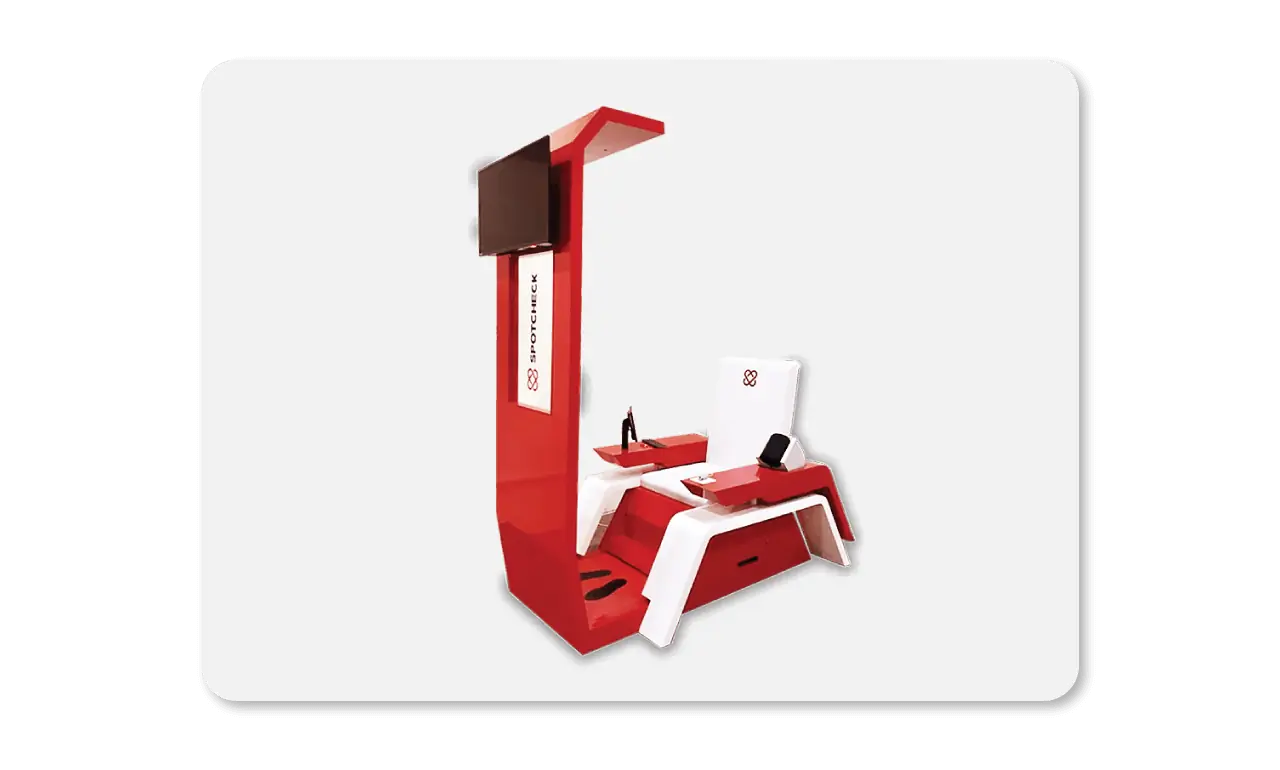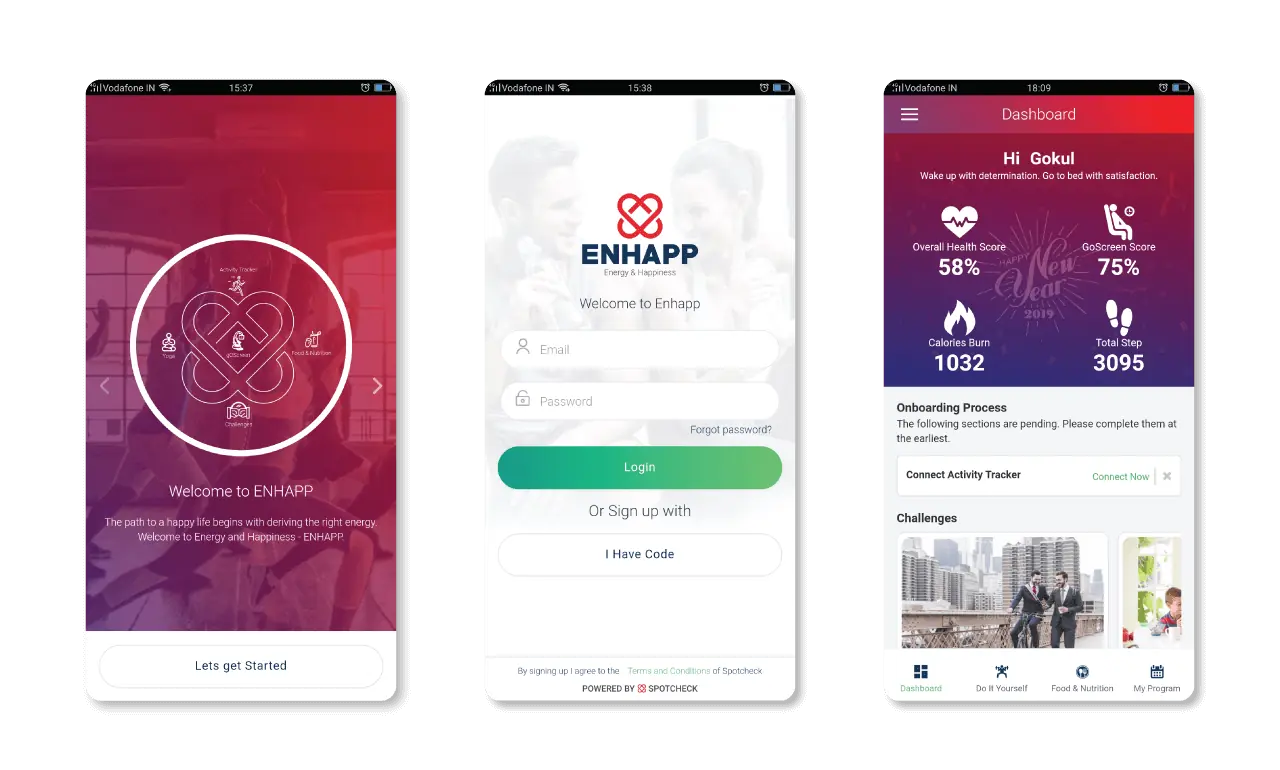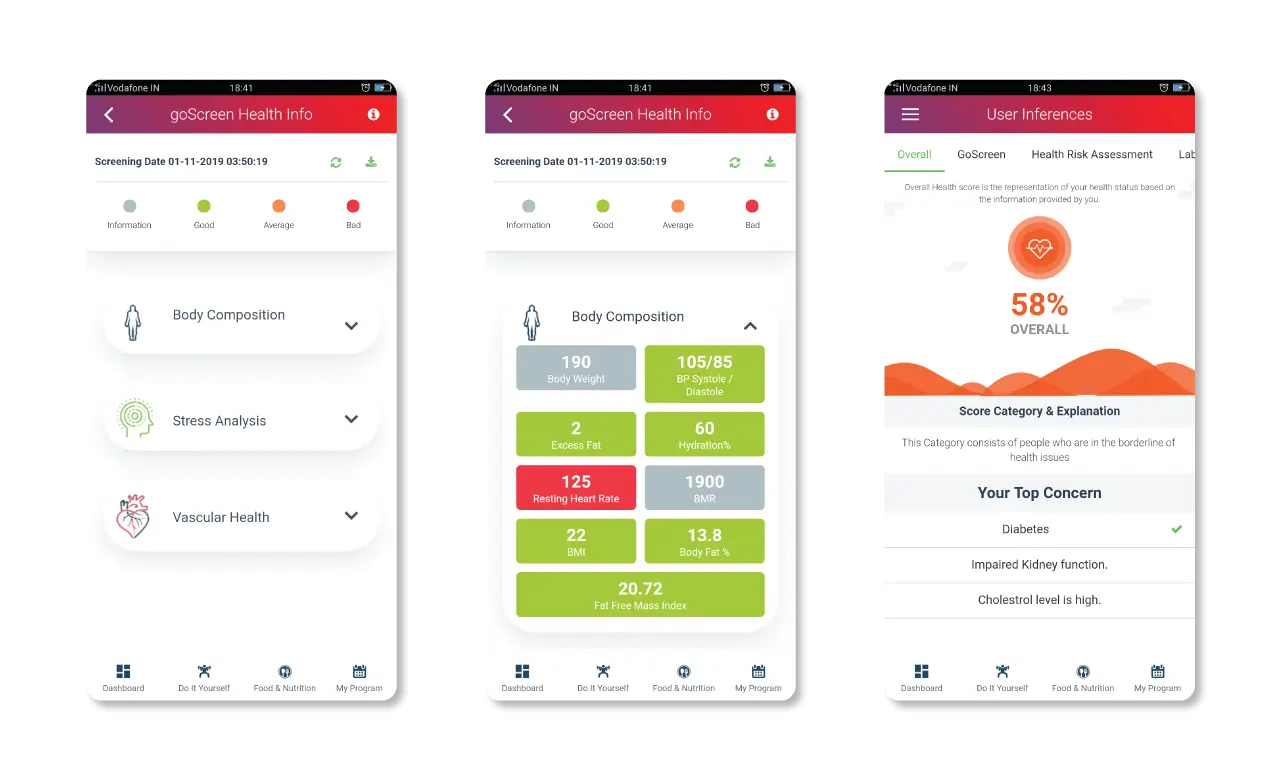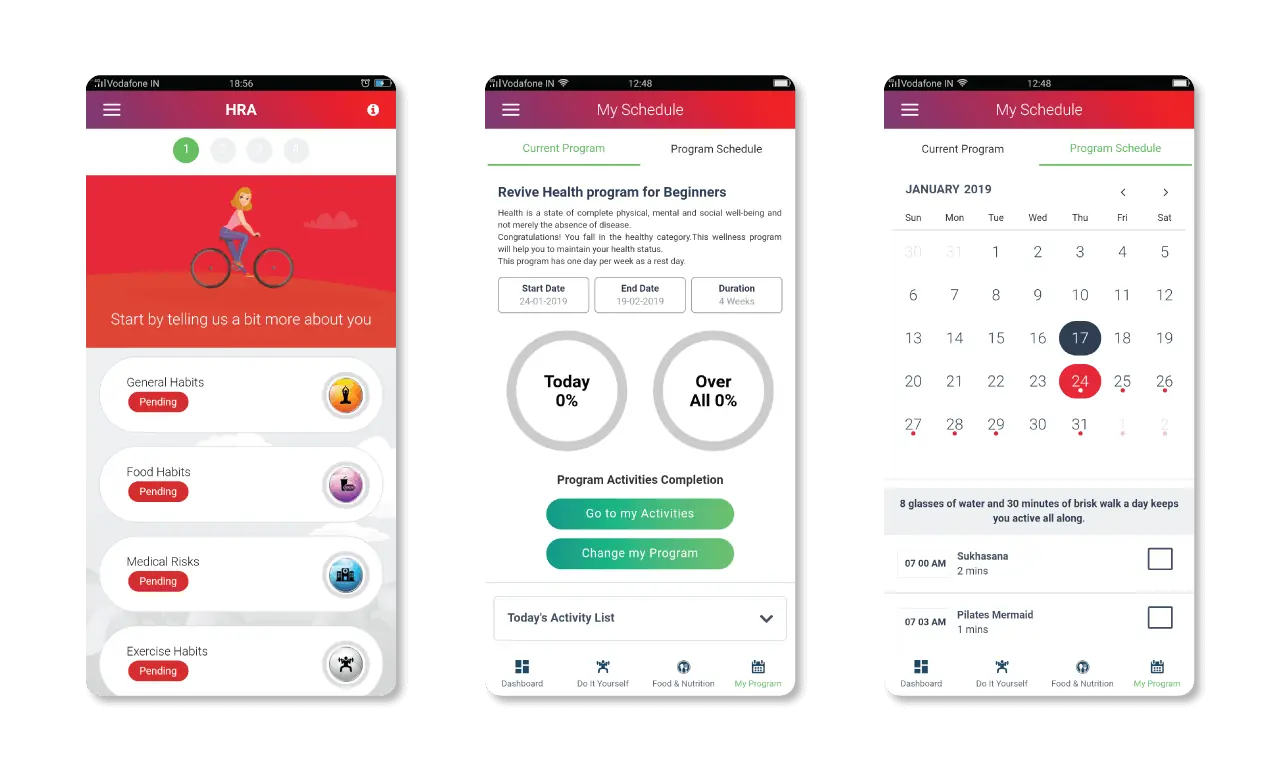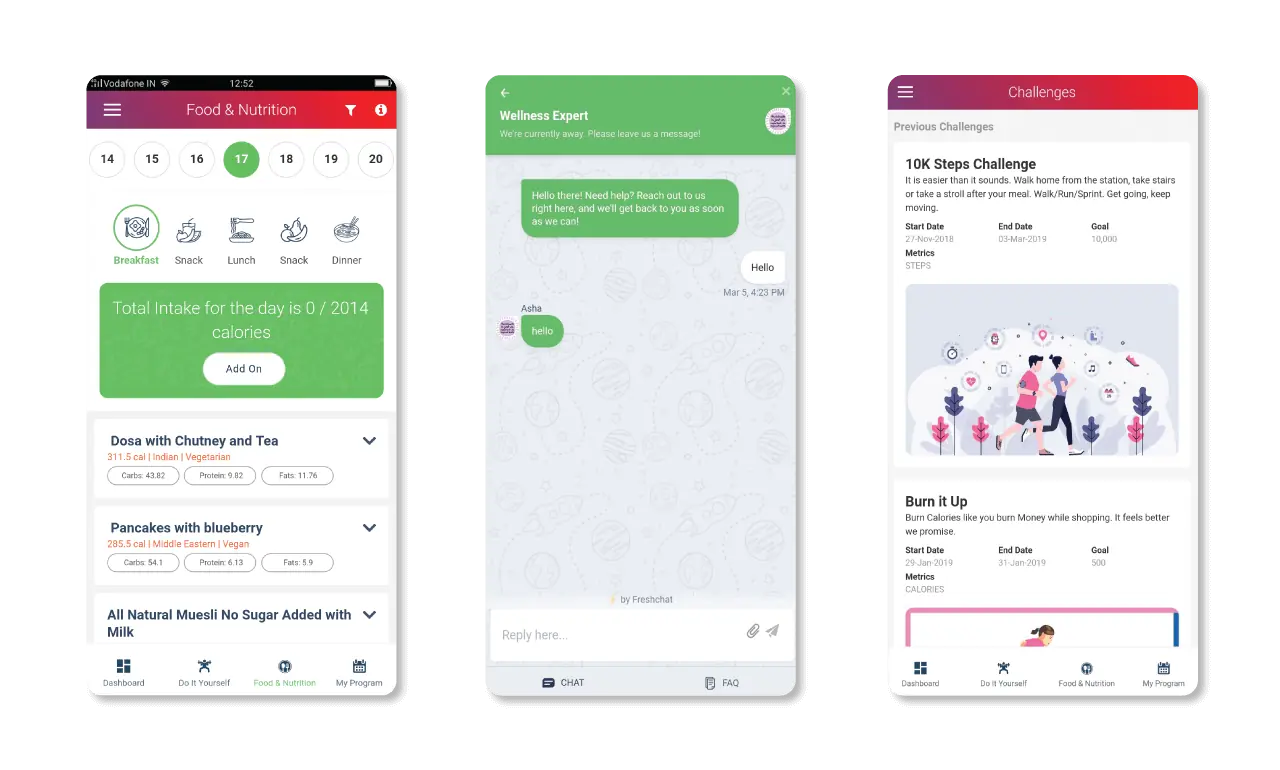 ISVs
Market Winning Products
Bring products to market faster. ISVs partner with OutSystems to develop and update innovative products that satisfy demanding customers and evolving markets.
Results - Spotcheck delivered the first version of ENHAPP in just five months—saving around 40% of its original eight-month estimate. What makes this especially impressive is that this project was not just a question of front-ending an existing business system with a new mobile app. Instead, the entire backend needed development as well.
ENHAPP now sits at the heart of an expanding and evolving health tech ecosystem. It's integrated with Spotcheck's health kiosks and provides continuous engagement for users after they've received an initial analysis of their wellbeing.
The ENHAPP application is also integrated with third-party wellness apps, wearables, and other devices, using them to gather wellness data and offer fresh insights and advice to users between kiosk visits. Feedback from early adopters has been very positive, with users finding the platform easy and enjoyable to engage with.
The speed of its development has been crucial for Spotcheck, enabling the company to bring its innovative platform to market quickly, and establish its position in the highly competitive and fast-moving health tech space.
As customer feedback continues to come in, fast and flexible development is proving more valuable than ever. "Adaptability is crucial to our success," explains Dr. Menon. "ENHAPP is a first of its kind application, so we have to evolve this at pace, based on the usage and preferences of our users."
Improvements are continually added to the platform, with exciting additions planned including AI and chatbot capabilities, in-app video calling, and the integration of audio content from sources like guided meditation apps.
For Spotcheck, the motivation has always been to provide a personalized health and wellness ecosystem that leads to healthier populations, more engaged employees, and happier and healthier communities. Now, with the help of OutSystems, its health and wellness platform is set for rapid growth and continuous evolution in the years ahead.
"OutSystems has been a great partner at every stage of our journey, and will continue to be for many years to come," says Manikandan. "The entire team has been very impressed with how OutSystems works. The service and help we've received have been invaluable."