Real World Low-Code:
Maximize Business Impact 
See It in Action Fast - 3 Use-Case Demos - 29 Minutes Each
Let's get real about the business impacts you can achieve with low-code.
In this three-part series, our talented solution architect team will be showcasing real-world examples of the power of OutSystems, with a focus on customer engagement, field services, and legacy system migration.  Are you ready?
Session 1 - On-Demand
How to Satisfy Customers and Delight Users With Engaging Experiences
Matt Hartley - Solution Architect, OutSystems
Customer expectations are on the rise. Despite significant efforts, Forrester reports that 2018 saw stagnating customer experience quality across the board, plus companies struggling to differentiate. Being able to respond to customer expectations fast with unified and personalized experiences across channels is key if you want to increase loyalty and attract new generations. In this demo, learn how OutSystems helps you create customer service portals that give your customers powerful capabilities, no matter where they are.
Watch On-Demand
Less Details -
More Details +
Register to Access All Sessions
Thank you!
An email confirmation has been sent to your inbox with all the details you need to access the sessions.

Matt Hartley
Solution Architect, OutSystems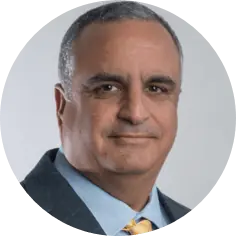 Phil Bartholo
Senior Solution Architect, OutSystems

Mike Josephson
Solution Architect, OutSystems