The #1 Low-Code Platform®
Discover the OutSystems low-code platform
The OutSystems platform brings high-performance to low-code
Build mission-critical apps and update them–fast–with the OutSystems low-code platform. Use state-of-the art visual tools to accelerate development while AI-based automation across the SDLC ensures updates in hours, not weeks.
Rapidly and securely scale apps to 100 million+ users on a modern, cloud-native architecture.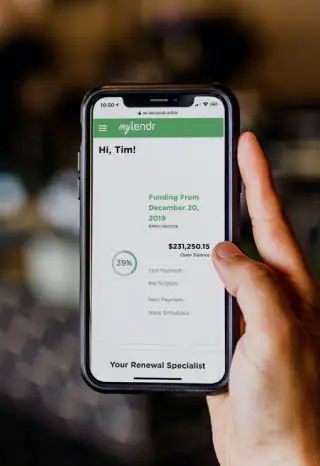 Deliver a mobile app in hours
Lendr used OutSystems to build a loan application for clients in just 6 hours.
Hundreds of thousands of app possibilities – from workgroup to enterprise
Enable app development that delivers awe-inspiring, on-brand web and mobile experiences and automates critical processes in internal business applications. They can also develop custom, highly resilient ERPs, CRMs, and other core systems of record–the essential foundation of your company's success.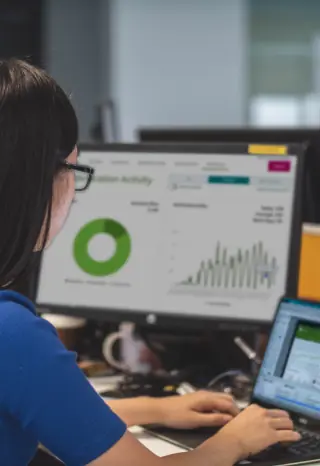 Turn spreadsheets into back-ends
Humana built back-office solutions to help customers and reps access information.
Whatever help you need, it's there when you need it
Never start on your own. 400+ partners, from top global service providers to local consultancies, are available to help train your team, outsource your project, or something in between.
Thousands of pre-built UI templates, connectors, and modules from our Forge repository can jumpstart your developers. And 600,000+ devs in the OutSystems Community offer a growing pool of talent to draw from.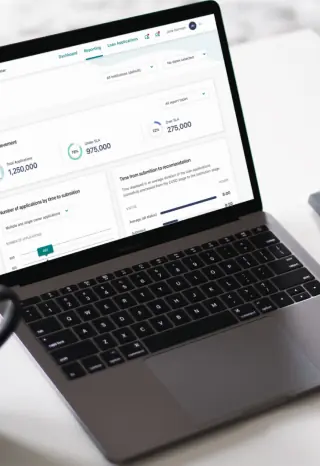 Find a partner to help
Lucro engaged a development partner and built an app in 7 days with OutSystems.
Faster time to market with the team you already have
While other companies bemoan talent shortages, OutSystems ramps up developer productivity–from junior dev to seasoned pro. New developers revel in the straightforward dev environment and industry-leading AI assistance. Front-end devs quickly transform into full-stack, cloud-native powerhouses, and veteran devs accelerate innovation without sacrificing the power of traditional tools.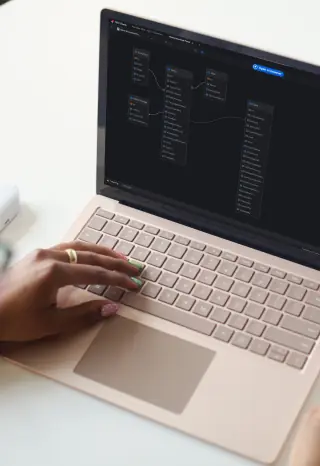 Build complex applications fast
Two developers at Aaseya modernized a legacy application with a web interface.
Loved by the most seasoned developers
A powerful dev environment with a familiar look-and-feel. Extension of low-code apps with traditional code libraries. Integrations with over 400 systems and databases.
Unique tools that ensure architectural soundness, identify vulnerabilities, and remove bottlenecks. These unique low-code app development tools make it easy for even the most hardcore developer or low-code skeptic to become an OutSystems platform fan.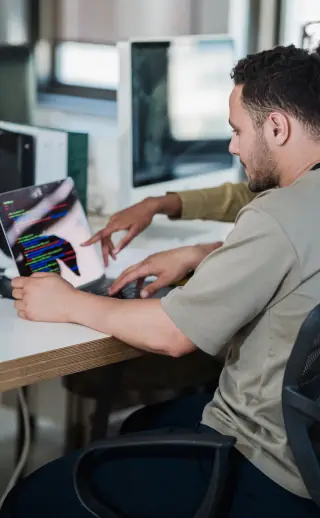 Use traditional code without missing a beat
With OutSystems, you can extend your application with C# and more.
Dev to deploy in minutes - updates in hours
The OutSystems low-code platform cleverly applies AI and automation to accelerate the entire SDLC. No complex, custom scripting is needed for code deployment.
You publish with a single click, while dependency analysis prevents changes from breaking your portfolio or the app. And, you can integrate OutSystems into your DevOps infrastructure. You get the agility you need to keep up with changing requirements.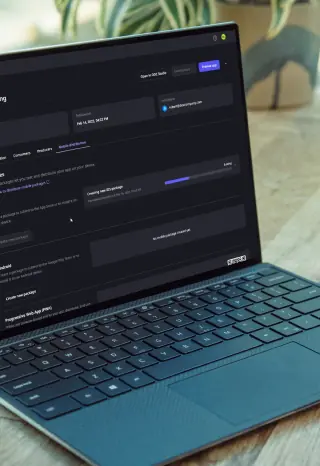 Fast and painless deployments
See what happens from dev to deploy in this behind the scenes look at OutSystems
Turn your team into elite cloud-native devs
The OutSystems platform pairs low-code with the most advanced architecture available today. A cloud-native runtime incorporates Kubernetes, Linux containers, and modern cloud services for data, networking, authentication, provisioning, and more. We took care of the hard part so your team can skip ahead to rapidly and securely building microservices-based apps to support your mission-critical requirements.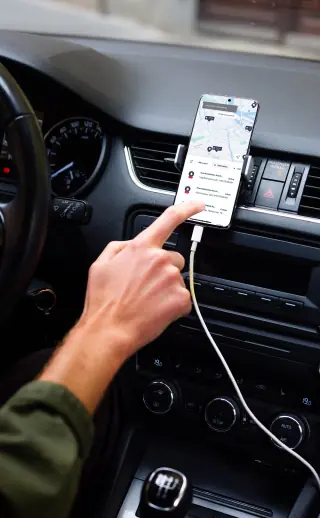 See who is using OutSystems for cloud-native dev
Learn what happens when OutSystems brings cloud-native to low-code.
Security, governance, and compliance for your most mission-critical applications
The OutSystems platform's security, compliance, and governance capabilities stand in stark contrast to those of most low-code providers. A security-by-design approach and 250 different security checks–some powered by AI–ensure your apps are secure from dev to production. Unique to OutSystems, you can apply enterprise SAST solutions to increase assurance. Our sophisticated governance model is suited to enterprise software factories and offers compliance designations such as SOC2, HIPAA, and more.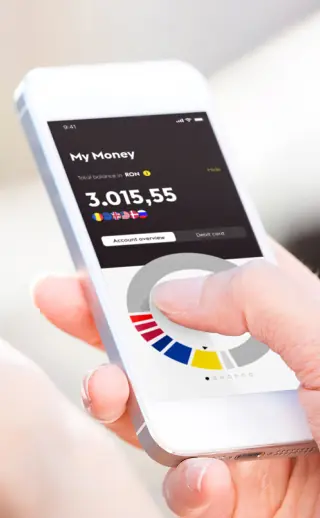 Secure, compliant next-generation apps
Western Union builds apps with the enterprise-grade requirements needed for digital banking.