What sets high-performance low-code apart?
Get the speed and efficiency you expect from a low-code platform, but with the enterprise-grade capabilities required to build any business-critical app in your backlog.
Power to deliver whatever the business asks for
Most low-code platforms offer speed but lack the power and sophistication required for building enterprise applications. High-performance low-code supports end-to-end, full-stack development and the delivery of strategic mobile and web apps that provide competitive differentiation.
Agility to build and adapt apps to evolving business needs
High-performance low-code development empowers businesses with the agility to adapt applications as swiftly as needed. It integrates with existing CI/CD investments and includes AI-based capabilities for reducing technical debt, improving code usability, and accelerating the entire SDLC.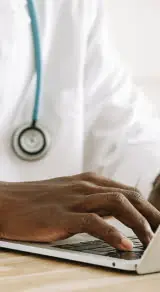 "High-speed, visual development with OutSystems makes agile easier, so healthcare professionals can see their ideas become a reality in days, not months "
Ivo Antão
CIO and Board Member at Luz Saúde
Security without compromise
The security, governance, and compliance capabilities that most low-code platforms offer are just enough for tactical apps. Only high-performance low-code offers enterprise-grade governance and compliance capabilities and is architected to be secure from design-time to run-time.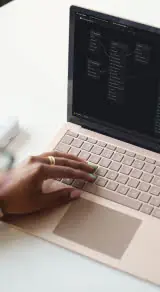 Scalability that grows with your digital innovations
Unlike most low-code platforms, high-performance low-code, developers can build cloud-native apps that can automatically scale to hundreds of millions of users and deploy them across geographically distributed datacenters, all with unmatched speed and reliability.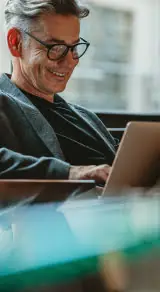 Internet scale that grows with you
Gen Re delivers 30 applications in nine months with new development team
High-performance low-code is a class of low-code platforms that is superior in all aspects:
| | High-performance low-code | Regular low-code |
| --- | --- | --- |
| Users | Designed for professional developers | Optimized for citizen developers |
| Use cases | Mission-critical and strategic applications | Tactical and workgroup applications |
| Developer experience | Full stack, omnichannel capabilities | Limited, domain-specific development capabilities |
| Security | Enterprise-grade security, governance, and compliance capabilities | Basic and ad hoc |
| Governance | Zero-trust enterprise grade | Unavailable or limited |
| Scalability | Auto-scaling for 1000s to millions of users | 10 to 100s of users |
| Lifecycle management | Integrated, AI automation | Limited |
| Integration | Advanced integration with 100s of databases and systems of record | Simplified integration with third-party services |
| Cloud-native applications | Kubernetes, serverless, microservices, & cloud native services | Unavailable or Kubernetes only |
More resources on high-performance low-code
High-performance low-code webinars
Learn how high-performance low-code delivers innovation, ROI, and unfair advantage.
Sign up now
Buyer's guide to high-performance low-code platforms
Learn what you should consider when evaluating low-code platforms.
Download ebook
Empowering enterprise architects with the power of low-code
Discover how high-performance low-code addresses the 4 critical areas of focus for enterprise architects.
Download Infographic
Radical simplicity meets high performance in the world's #1 Low-Code Platform®