OutSystems, provider of the industry-leading Agile Platform application development tool, announced today enhanced support for Web Services consumption through the Agile Platform's integration tool, Integration Studio. The additional functionality will be available in Integration Studio 6.0 and the newly released Integration Studio 7.0.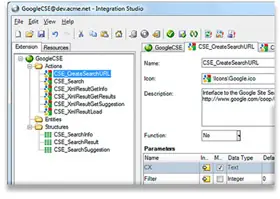 The improvements to Integration Studio aim to increase developer productivity in integrating Web Services, especially more complex Web Services that may require C# customization and integration logic. The enhanced Integration Studio will provide wizard support for a broader set of scenarios, including:
SOAP 1.2 WebReferences
Sharing of data types between Web Services
WebReferences with recursive structures
WebReferences with inherited types
Users can now use Integration Studio to import .NET SOAP WebReference proxies generated in Visual Studio. The tool will automatically create the necessary OutSystems elements and "plumbing code" to create a manageable object in the Agile Platform repository.
These new capabilities allow a wider range of Web Services to be consumed in the Agile Platform's IDE, Service Studio as standard reusable objects, keeping the OutSystems language simple and providing all the productivity enhancements for building web and mobile applications that comes with the Agile Platform.
Journalists and analysts can contact us directly at pr@outsystems.com or +1 404-994-2614