A five-month, low-code development project seems set to significantly disrupt the UK mortgage industry.
OutSystems, provider of the number one platform for low-code application development, has helped BlueZest launch a digital underwriting application that cuts weeks from the complex mortgage approval process.
Whereas traditional lenders take between 18 and 40 days to produce confirmed offers, BlueZest is quoting speeds as fast as 15 minutes for initial loan quotes and 30 minutes for confirmed offers. What's even more impressive is that this five-month development project involved just three full-time and one half-time developers, two of whom were almost straight out of college.
FinTech firm BlueZest is a technology-based specialized property investment funder serving landlords, developers, and small business owners with buy-to-let and development finance products. They're on a mission to bring mortgage applications into the digital age with a fast and simple-to-use mortgage application experience. Having researched a wide variety of low-code development options, BlueZest partnered with OutSystems to build their digital mortgage application system.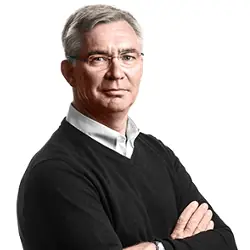 "As a start up business, speed to market was always an important consideration," said John Robinson, Chief Technology Officer at BlueZest. "Building a new digital application from scratch needed an approach that was easy to learn and would rapidly deliver a complex application available to customers anytime, anywhere via their device of choice. A capable low-code platform was the obvious choice. It allows us to focus on delivering business requirements, rather than wasting time worrying about source code."
Significant criteria that led BlueZest to OutSystems included compliance and security leadership (to safeguard personal and financial data), industry-leading integration options, and the need for great user experiences on any platform and device.
Robinson hired two web developers who were recent graduates and a more experienced developer, none of whom had prior experience with OutSystems. According to Robinson, the team found the OutSystems low-code platform easy to learn. "The online training approach and weekly webinars with one of OutSystems customer success team members worked well for our team. The advice we received meant we got the design and implementation right first time."
BlueZest's digital underwriting application went live in October 2017, following a five-month agile development project.
The application's features include:
A responsive web front end so applicants or intermediaries can complete the 15-minute application process from any device.
Automatic saving so applicants can resume their mortgage application in multiple visits, from any device.
Intelligent forms that dynamically adjust to simplify the application process, making it faster and more intuitive for users.
Integration with multiple third-party web services, including address verification, "know-your-customer checking," credit history checking, automated property valuation, bank account verification, and land registry queries.
A broker portal that provides intermediaries real-time, secure information on their current applications.
"Quick decisions are the key deliverable from the application," said Robinson. "We can provide customers and intermediaries real certainty on their applications within minutes."
Looking ahead, Robinson commented, "One thing is certain in financial services; you are dealing with constant change from all quarters. So agility is key. OutSystems provides a visual, self-documenting approach to development complete with versioning, testing, and debugging all built in. So, not only can we develop quickly, we can adapt and enhance the application even quicker still. As we grow, this agility advantage should keep us ahead compared to long-established lenders that are always struggling with legacy issues."
Read the full BlueZest story.
About BlueZest
BlueZest is a technology-based specialized property investment funder offering a range of carefully tailored buy-to-let and development finance products. The company's focus is on investing in and with landlords, developers and small business owners, offering a supportive business relationship as a preferred financing partner with open and honest fee structures, fast decisions, customer focussed operations, and a commitment to delivering what they call "The BlueZest Advantage." Find out more at www.bluezest.com
About OutSystems
Thousands of customers worldwide trust OutSystems, the number one low-code platform for rapid application development. Engineers with an obsessive attention to detail crafted every aspect of the OutSystems platform to help organizations build enterprise-grade apps and transform their business faster. OutSystems is the only solution that combines the power of low-code development with advanced mobile capabilities, enabling visual development of entire application portfolios that easily integrate with existing systems. Visit us at www.outsystems.com, or follow us on Twitter @OutSystems or LinkedIn. Explore careers at OutSystems.
Content you can't miss
IDC Research Report on Low-code impact in APAC
Why IDC says that low-code is the future of application development
Crisis and Recovery: 2020 App Dev Priorities in Financial Services
Why is speed a top priority for application developers working in Financial Services? Our report, published in partnership with KPMG, has the answers.
App Dev Priorities for Manufacturers in an Era of Crisis and Recovery
Why is speed a top priority for application developers working in Manufacturing? Our report, published in partnership with Deloitte, has the answers.
Journalists and analysts can contact us directly at pr@outsystems.com or +1 404-994-2614