Newly Created Role Expands the Company's C-Suite, Positioning It for Continued Rapid Growth
OutSystems, provider of number one platform for low-code application development, today announced the appointment of Mike Lambert as Chief Revenue Officer.
Throughout his more than 20-year career, Lambert has established a strong reputation as a sales leader focused on building high-growth companies.  During this time, he has helped leading  technology companies such as Red Hat, CloudBees and Amentra drive triple digit growth and global expansion.   
Lambert brings an extensive background working with IT and development managers, helping teams to dramatically increase their productivity. In his role as Chief Revenue Officer at OutSystems, he has been tasked with putting his vast experience to use helping fuel the company's continued rapid expansion.
"As demand for low-code solutions continues to skyrocket, OutSystems is on a true growth trajectory," said Paulo Rosado, CEO of OutSystems. "Mike's experience and track record of helping scale revenue will help us not only better serve our customers but also capitalize on the continued market momentum for low-code platforms."
OutSystems was recently named a leader in The Forrester Wave™: Low-Code Development Platforms Q1 2019 and recognized as a visionary in the Gartner 2019 Magic Quadrant for Multiexperience Development Platforms. These and other accolades, along with a growing portfolio of global enterprise customers, are helping to establish OutSystems as the number one low-code platform in the industry.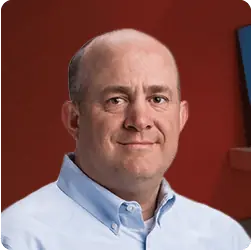 "I couldn't be more excited to join OutSystems," says Lambert. "The company has experienced dramatic expansion over the past 18 months and is on the path to even more growth in the quarters and years ahead."
About OutSystems
Thousands of customers worldwide trust OutSystems, the number one low-code platform for rapid application development. Engineers with an obsessive attention to detail crafted every aspect of the OutSystems to help organizations build enterprise-grade apps and transform their business faster. OutSystems is the only solution that combines the power of low-code development with advanced mobile capabilities, enabling visual development of entire application portfolios that easily integrate with existing systems. Visit us at www.outsystems.com, or follow us on Twitter @OutSystems or LinkedIn at www.linkedin.com/company/outsystems.
Content you can't miss
Application Modernization Strategy by Gartner
Find out how to adopt a business-focused, multiplatform modernization strategy that maximizes value.
Gartner 2021 MQ for Enterprise Low-Code Application Platforms
The Gartner Magic Quadrant for LCAP evaluates top vendors for low-code application development. Learn why OutSystems is a Leader again.
How to Build a Business Case for Application Modernization
Gartner explores recommendations for applications and software engineering leaders struggling to build a business case for application modernization.
Journalists and analysts can contact us directly at pr@outsystems.com