Willem van Enter appointed as vice president sales, EMEA to help fuel continued growth
OutSystems, provider of number one platform for low-code application development, has appointed Willem van Enter the new vice president sales, EMEA. The appointment comes at a time of dramatic growth as the company expands its roster of partners and customers across the region.
Companies such as Santander, Teva Pharmaceuticals Benelux, Vodafone UK, and Westford Trade Services Turkey are leveraging OutSystems to help transform their business. OutSystems has seen unprecedented growth around the world for its low-code platform adding some of the most recognized brands in Europe as customers.
Today, OutSystems is active across EMEA, including in new markets such as Germany and the Nordics. It projects headcount growth of 50 percent over the course of 2016.
"OutSystems has seen remarkable growth in EMEA over the last two years," said Willem van Enter, vice president sales, EMEA for OutSystems.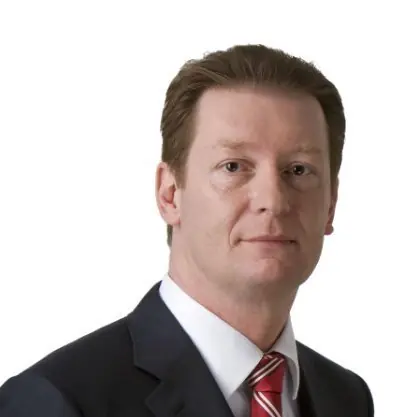 "Going forward into 2017, digital transformation will be a top priority for all businesses, and we expect a growing demand in the market for low-code application platforms. OutSystems enables organizations to revolutionize their customer experience through mobile apps and optimize business operations by replacing and modernizing legacy systems. The time for change is now."
With his proven track record leading fast growing companies across multiple geographies in EMEA, van Enter will play a critical role in the future growth of OutSystems success in the region. He will be focused on increasing adoption of the company's low-code application development platform among leading companies across EMEA.
"Willem has a lot of experience building successful businesses in EMEA and has realized extreme growth in his former role as vice president sales for Benelux," said Mike Lambert, chief revenue officer for OutSystems. "He's got the strong regional understanding and business acumen necessary to help us fuel additional growth."
Van Enter has more than 25 years of senior management and business development experience in a variety of IT solutions and industry segments. He was previously vice president of Benelux at OutSystems and held senior positions in prominent IT organizations such as Oracle, VMware and Microsoft.
"I'm thrilled to step into this new and exciting role at OutSystems, because we are an industry leader with best-in-class offerings," van Enter continued. "I'm looking forward to working closely with the team in EMEA to capitalize on all these opportunities."
About OutSystems
Thousands of customers worldwide trust OutSystems, the number one low-code platform for rapid application development. Engineers with an obsessive attention to detail crafted every aspect of the OutSystems to help organizations build enterprise-grade apps and transform their business faster. OutSystems is the only solution that combines the power of low-code development with advanced mobile capabilities, enabling visual development of entire application portfolios that easily integrate with existing systems. Visit us at www.outsystems.com, or follow us on Twitter @OutSystems or LinkedIn at www.linkedin.com/company/outsystems.
Content you can't miss
Consider Intelligent Automation from OutSystems and AWS
Get more from your business process automation efforts.
Forum & Community Discussions | OutSystems
Find solutions, share knowledge, and get answers from OutSystems MVPs, experts, and the developer community. Ask your question & get a response quickly!
BaseLinked | OutSystems
A new digital HR experience for a new way of working. With over 25 years of HR technology and systems integration experience, we've been where you are now. One of the biggest failure points we've seen in digital HR transformations is the disconnect between HR and IT. In a market saturated with HR technology solutions, our approach is simple. We combine cutting-edge technologies with extensive HR industry experience to provide agile HR solutions that support a connected and empowered workforce now and into the future.
Journalists and analysts can contact us directly at pr@outsystems.com