OutSystems, the enterprise Rapid Application Delivery (RAD) platform provider, today released a new eBook titled "The Definitive Guide to Choosing Your Mobile Application Architecture: Native vs. Web vs. Hybrid." The eBook helps organizations navigate the mobile architecture decision process to select the right mix of native and HTML5 in order to achieve the perfect balance between richness of use and development productivity.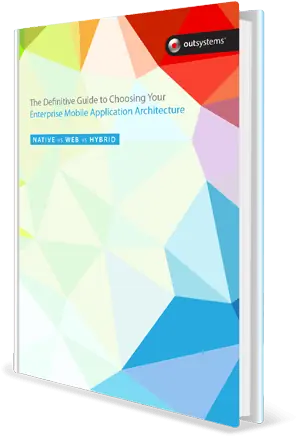 Rodrigo Coutinho, lead author of the eBook and member of the founders team at OutSystems, says, "Picking the right mobile architecture for your applications can be a million dollar decision. There is no one-size-fits-all architecture for all mobile challenges. Only by understanding the pros and cons of each approach, and aligning those with the specific needs of your application and organization, can you make informed decisions that will balance the needs of both the desired user experience and the organizations' development capabilities."
The eBook details the benefits and disadvantages of developing native, web, hybrid and packaged hybrid applications. It provides organizations with a list of key questions to ask about a mobile application's requirements when considering which approach to adopt. Additionally, it includes a decision tree that organizations can use to determine the best mobile application architecture for each project.
Content you can't miss
Application Modernization Strategy by Gartner
Find out how to adopt a business-focused, multiplatform modernization strategy that maximizes value.
Gartner 2021 MQ for Enterprise Low-Code Application Platforms
The Gartner Magic Quadrant for LCAP evaluates top vendors for low-code application development. Learn why OutSystems is a Leader again.
How to Build a Business Case for Application Modernization
Gartner explores recommendations for applications and software engineering leaders struggling to build a business case for application modernization.
Journalists and analysts can contact us directly at pr@outsystems.com