Eight companies recognized at Chicago event for excellence in digital transformation
OutSystems announced the third set of winners of the 2017 Innovation Awards at its recent NextStep Americas conference in Chicago.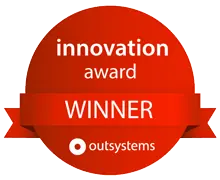 The company recognized eight customers from the U.S., Mexico, the Philippines, and Singapore for their creative use of the OutSystems platform to build innovative applications and transform their business.Applicants were evaluated based on business impact and measurable IT benefits they achieved with their initiatives.Following is an overview of the eight award winners and the applications they built.

Banco Popular, a global financial services provider with operations in Puerto Rico, won the Speed & Transformation Award for using OutSystems to create a new agile development pipeline process. It leveraged the low-code platform to build several apps in just over three years, including one that streamlined its management of remodeled residential property sales.

The City of Las Vegas won the Mobile Excellence Award for creating a "Mobile Inspector" app building inspectors needed for field inspections. The app cut processing time per inspection by 25 percent and hardware costs by half.

Prologis, a Denver-based real estate and financial company, won the Enterprise Efficiency Award for building an internal enterprise emergency messaging system for 1,600 employees. The app standardized procedures for determining who can send out messages and to which groups.

Young Electric Sign Co. (YESCO), a Salt Lake City-based sign manufacturer, won the Process Transformation Award for using OutSystems to transform its entire app development process. YESCO created an enterprise tool that 1,500+ employees use to manage customer interactions and other functions.

Rollins Inc., an Atlanta-based pest control services firm, won the Time to Value Award for partnering with OutSystems to rebuild an outmoded CRM system. The new system cut responses of service findings from 24 hours to under 20 minutes.

Singtel Group Enterprise, Asia's leading communications technology group, won the Global Enterprise IT Transformation Award for creating a platform called Gravity for use by Singtel and its subsidiaries NCS and Optus. Gravity now serves internal IT, partners, and customers on one core IT software delivery platform as part of Singtel's ONE IT initiative.

FWD Insurance, a leading insurer in the Philippines, won the Solving a Unique Business Challenge Award. A single FWD Insurance developer completed a digital insurance platform in just 21 days, meeting an external deadline and providing Philippines consumers peace of mind during a holiday season following a series of terrorist attacks.
Estafeta Mexicana, a Mexico City-based shipping contractor, won the Overall Business Impact Award for building a new POS platform that reduced average time for each sale from five to three minutes and virtually eliminated lost tickets.
OutSystems named other regional Innovation Award winners at NextStep Lisbon in September and NextStep Benelux in October.
About OutSystems
Thousands of customers worldwide trust OutSystems, the number one low-code platform for rapid application development. Engineers with an obsessive attention to detail crafted every aspect of the OutSystems platform to help organizations build enterprise-grade apps and transform their business faster. OutSystems is the only solution that combines the power of low-code development with advanced mobile capabilities, enabling visual development of entire application portfolios that easily integrate with existing systems. Visit us at www.outsystems.com, or follow us on Twitter @OutSystems or LinkedIn. Explore careers at OutSystems.
Content you can't miss
IDC Research Report on Low-code impact in APAC
Why IDC says that low-code is the future of application development
Crisis and Recovery: 2020 App Dev Priorities in Financial Services
Why is speed a top priority for application developers working in Financial Services? Our report, published in partnership with KPMG, has the answers.
App Dev Priorities for Manufacturers in an Era of Crisis and Recovery
Why is speed a top priority for application developers working in Manufacturing? Our report, published in partnership with Deloitte, has the answers.
Journalists and analysts can contact us directly at pr@outsystems.com or +1 404-994-2614