OutSystems, provider of the number one platform for low-code development, today announced that John Kinzer, CFO at HubSpot, has been appointed to its board of directors. This latest announcement, along with the company's record growth and previous appointments of accomplished executives such as Tom Schodorf, former CRO of Splunk to the board and Bill Macaitis, former CMO of Slack and Zendesk as an advisor, underscores the growing momentum at OutSystems.
"OutSystems continues to lead the low-code software revolution and see unprecedented demand in the market resulting in outstanding growth," said Paulo Rosado, CEO of OutSystems. "John has had a very accomplished career driving scale and growth for notable software companies. We're excited he's joining at this important stage in our company's growth. He has a wealth of experience which will be valuable given the tremendous market opportunity that lies ahead."
John Kinzer brings over two decades of financial leadership experience, including more than 15 years leading Software as a Service (SaaS) companies. He currently is the CFO at HubSpot, a leading CRM, marketing, sales, and customer experience platform, where he manages finance, accounting and security operations. He played a key role in HubSpot's initial public offering in 2014, as well as in leading the recent $400 million convertible bond offering.
Prior to HubSpot, John Kinzer served as CFO for Blackboard, Inc., a leading SaaS company in the education space. He played a critical role in the company's IPO in 2004, in growing the business to over $500 million in revenue, and in the take-private transaction to Providence Equity Partners. John Kinzer serves on the Founder's Circle of the Apex Systems Center for Innovation & Entrepreneurship at Virginia Tech, and has been a finalist for both the Washington, DC and Boston CFO of the Year award.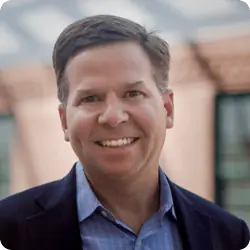 "OutSystems has experienced tremendous business momentum and is on an impressive growth trajectory," said John Kinzer. "Growing evidence of success can be seen in the industry recognition and its highly engaged customer base. I'm looking forward to joining the team and helping OutSystems as they continue to scale and execute on their long-term growth strategy."
About OutSystems
Thousands of customers worldwide trust OutSystems, the number one low-code platform for rapid application development. Engineers with an obsessive attention to detail crafted every aspect of the OutSystems platform to help organizations build enterprise-grade apps and transform their business faster. OutSystems is the only solution that combines the power of low-code development with advanced mobile capabilities, enabling visual development of entire application portfolios that easily integrate with existing systems. Visit us at www.outsystems.com, or follow us on Twitter @OutSystems or LinkedIn. Explore careers at OutSystems.
Content you can't miss
Consider Intelligent Automation from OutSystems and AWS
Get more from your business process automation efforts.
Forum & Community Discussions | OutSystems
Find solutions, share knowledge, and get answers from OutSystems MVPs, experts, and the developer community. Ask your question & get a response quickly!
BaseLinked | OutSystems
A new digital HR experience for a new way of working. With over 25 years of HR technology and systems integration experience, we've been where you are now. One of the biggest failure points we've seen in digital HR transformations is the disconnect between HR and IT. In a market saturated with HR technology solutions, our approach is simple. We combine cutting-edge technologies with extensive HR industry experience to provide agile HR solutions that support a connected and empowered workforce now and into the future.
Journalists and analysts can contact us directly at pr@outsystems.com