Company also cited as a leader in general low-code development platforms
OutSystems, the number one platform for low-code application development, has been recognized as a Leader in The Forrester WaveTM: Low-Code Development Platforms.
In one of the most comprehensive assessments of the low-code mobile development market, Forrester identified the 11 most significant vendors and evaluated them based on a rigorous 24-point evaluation. The result: OutSystems was recognized as a leader achieving the highest possible score in 13 criteria including integration, app scale and performance, mobile offline, number of customers, partner ecosystem, pricing strategy, and strategy assessment.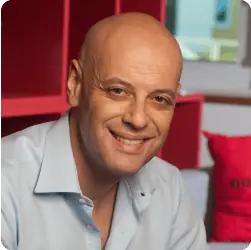 "We're thrilled to be cited as a low-code leader in two Forrester Waves, one for general-purpose low-code development and now one specifically for mobile low-code development," said Paulo Rosado, CEO of OutSystems. "I believe that this is another great validation that the market is embracing low-code platforms for enterprise app development."
According to Forrester, "Mobile low-code development platforms are an offshoot of the broader category of low-code platforms designed to support the particular needs of mobile apps ... These products go beyond general-purpose low-code development platforms by including features closely associated with mobile infrastructure services platforms or mobile middleware products, including support for mobile notifications, enterprise mobile management tools, and support for offline caching and filtering of data when devices aren't connected."
Forrester recognized OutSystems as a leader, and also recognized the following points:
OutSystems strong performance "reflects its commitment to enterprise customers via extensive low-code tooling for semi-professional and professional developers."
OutSystems strengths include its "broad features and tools for database, integration, and collaboration, coupled with an extensive set of mobile features."
OutSystems customer references "like the easy maintainability of the apps they've created, and … the ability to use a wider range of developer skillsets to build mobile apps."
Read a complimentary copy of The Forrester WaveTM: Low-Code Development Platforms.
Start using a free OutSystems personal environment.
About OutSystems
Thousands of customers worldwide trust OutSystems, the number one low-code platform for rapid application development. Engineers with an obsessive attention to detail crafted every aspect of the OutSystems platform to help organizations build enterprise-grade apps and transform their business faster. OutSystems is the only solution that combines the power of low-code development with advanced mobile capabilities, enabling visual development of entire application portfolios that easily integrate with existing systems. Visit us at www.outsystems.com, or follow us on Twitter @OutSystems or LinkedIn at www.linkedin.com/company/outsystems.
Content you can't miss
Consider Intelligent Automation from OutSystems and AWS
Get more from your business process automation efforts.
Forum & Community Discussions | OutSystems
Find solutions, share knowledge, and get answers from OutSystems MVPs, experts, and the developer community. Ask your question & get a response quickly!
BaseLinked | OutSystems
A new digital HR experience for a new way of working. With over 25 years of HR technology and systems integration experience, we've been where you are now. One of the biggest failure points we've seen in digital HR transformations is the disconnect between HR and IT. In a market saturated with HR technology solutions, our approach is simple. We combine cutting-edge technologies with extensive HR industry experience to provide agile HR solutions that support a connected and empowered workforce now and into the future.
Journalists and analysts can contact us directly at pr@outsystems.com