OutSystems, the enterprise Rapid Application Delivery (RAD) provider, today announced availability of OutSystems Platform on Microsoft Azure. Increasing demands on IT, precipitated by a more connected and mobile workforce, have caused a seismic shift in application, integration and agility requirements. OutSystems Platform on Azure enables organizations to build beautiful, highly robust cross-platform mobile and web applications to meet those needs, worldwide.
"Easy integration with enterprise systems, cloud services and databases, using open source connectors and web services, are critical to rapid application delivery," said Paulo Rosado, CEO of OutSystems.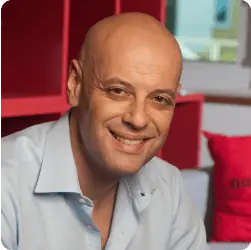 "OutSystems provides Azure customers with an award-winning platform that fits a wide range of use cases, from the single developer creating a few apps, to complex enterprise IT organizations delivering robust application portfolios."
With OutSystems, Azure customers benefit from an easy-to-provision platform that scales from the early moments of an app's creation, successfully through the inevitable development challenges necessary to bring full-fledged, mission critical apps to maturity.
"The availability of OutSystems Platform on Azure's global footprint provides customers with a rapid application delivery platform that's open and flexible," said Nicole Herskowitz, Senior Director of Product Marketing, Microsoft Azure.

"We are excited that OutSystems Platform is now available in the Azure Marketplace."
To learn more about how OutSystems Platform and Azure speed the design, development, delivery and management of enterprise web and mobile applications, click here.
Content you can't miss
Consider Intelligent Automation from OutSystems and AWS
Get more from your business process automation efforts.
Forum & Community Discussions | OutSystems
Find solutions, share knowledge, and get answers from OutSystems MVPs, experts, and the developer community. Ask your question & get a response quickly!
BaseLinked | OutSystems
A new digital HR experience for a new way of working. With over 25 years of HR technology and systems integration experience, we've been where you are now. One of the biggest failure points we've seen in digital HR transformations is the disconnect between HR and IT. In a market saturated with HR technology solutions, our approach is simple. We combine cutting-edge technologies with extensive HR industry experience to provide agile HR solutions that support a connected and empowered workforce now and into the future.
Journalists and analysts can contact us directly at pr@outsystems.com