OutSystems, the enterprise Rapid Application Delivery (RAD) provider, today announced availability of OutSystems Platform on Microsoft Azure. Increasing demands on IT, precipitated by a more connected and mobile workforce, have caused a seismic shift in application, integration and agility requirements. OutSystems Platform on Azure enables organizations to build beautiful, highly robust cross-platform mobile and web applications to meet those needs, worldwide.
"Easy integration with enterprise systems, cloud services and databases, using open source connectors and web services, are critical to rapid application delivery," said Paulo Rosado, CEO of OutSystems.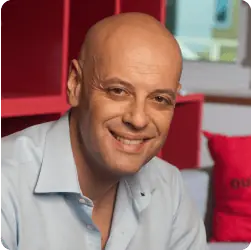 "OutSystems provides Azure customers with an award-winning platform that fits a wide range of use cases, from the single developer creating a few apps, to complex enterprise IT organizations delivering robust application portfolios."
With OutSystems, Azure customers benefit from an easy-to-provision platform that scales from the early moments of an app's creation, successfully through the inevitable development challenges necessary to bring full-fledged, mission critical apps to maturity.
"The availability of OutSystems Platform on Azure's global footprint provides customers with a rapid application delivery platform that's open and flexible," said Nicole Herskowitz, Senior Director of Product Marketing, Microsoft Azure. 
"We are excited that OutSystems Platform is now available in the Azure Marketplace."
To learn more about how OutSystems Platform and Azure speed the design, development, delivery and management of enterprise web and mobile applications, visit: https://www.outsystems.com/microsoft-azure/.
Content you can't miss
IDC Research Report on Low-code impact in APAC
Why IDC says that low-code is the future of application development
Crisis and Recovery: 2020 App Dev Priorities in Financial Services
Why is speed a top priority for application developers working in Financial Services? Our report, published in partnership with KPMG, has the answers.
App Dev Priorities for Manufacturers in an Era of Crisis and Recovery
Why is speed a top priority for application developers working in Manufacturing? Our report, published in partnership with Deloitte, has the answers.
Journalists and analysts can contact us directly at pr@outsystems.com or +1 404-994-2614