OutSystems
, provider of the industry leading
Agile Platform application development environment
, announced today that the Agile Platform 6.0 has achieved Oracle Database Ready status through Oracle PartnerNetwork (OPN), demonstrating that OutSystems has fully tested and supports the Agile Platform 6.0 on Oracle Database 11g Release 2. OutSystems is a Gold-level member of OPN.
Oracle Database Ready is part of the Oracle Exastack Ready program, which allows partners, such as OutSystems, to be recognized by Oracle for developing, testing and tuning their applications on the latest component products of the Oracle Exadata Database Machine or Oracle Exalogic Cloud engineered systems.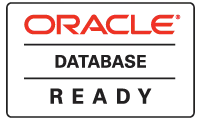 Oracle Database 11g offers OutSystems industry leading performance, reliability and scalability to power the most demanding business critical applications. It also helps customers save money by lowering storage usage, reducing administration tasks, and enabling consolidation onto secure private database cloud environments.
By using proven technologies, the OutSystems Agile Platform delivers applications with high scalability and high availability, as demanded by enterprise class systems.
About the Oracle Exastack Program:
The Oracle Exastack program helps enable Independent Software Vendors (ISVs) and other members of Oracle PartnerNetwork (OPN) to rapidly build and deliver faster, more reliable applications. Leveraging the Oracle Exastack Program, qualifying OPN members have access to Oracle performance experts and dedicated labs for testing and tuning their applications on Oracle Exadata Database Machine and Oracle Exalogic Elastic Cloud.Customers can be confident when selecting Oracle Exastack Optimized applications that they have been tested and tuned to achieve optimal performance, scalability and reliability. Also part of the program, Oracle Exastack Ready is dedicated to helping ISVs run their solutions on the latest major release of Oracle Exadata Database Machine, Oracle Exalogic Elastic Cloud and their component products, including Oracle Database, Oracle WebLogic Server, Oracle Solaris, Oracle Linux and Oracle VM. These products provide partners with a lower cost and high performance infrastructure for database and application workloads across on-premise and cloud based environments. Find out more here.
About Oracle PartnerNetwork:
Oracle PartnerNetwork (OPN) Specialized is the latest version of Oracle's partner program that provides partners with tools to better develop, sell and implement Oracle solutions. OPN Specialized offers resources to train and support specialized knowledge of Oracle products and solutions and has evolved to recognize Oracle's growing product portfolio, partner base and business opportunity. Key to the latest enhancements to OPN is the ability for partners to differentiate through Specializations. Specializations are achieved through competency development, business results, expertise and proven success. To find out more, click here.
Oracle Trademarks:
Oracle and Java are registered trademarks of Oracle and/or its affiliates.
Content you can't miss
Consider Intelligent Automation from OutSystems and AWS
Get more from your business process automation efforts.
Forum & Community Discussions | OutSystems
Find solutions, share knowledge, and get answers from OutSystems MVPs, experts, and the developer community. Ask your question & get a response quickly!
BaseLinked | OutSystems
A new digital HR experience for a new way of working. With over 25 years of HR technology and systems integration experience, we've been where you are now. One of the biggest failure points we've seen in digital HR transformations is the disconnect between HR and IT. In a market saturated with HR technology solutions, our approach is simple. We combine cutting-edge technologies with extensive HR industry experience to provide agile HR solutions that support a connected and empowered workforce now and into the future.
Journalists and analysts can contact us directly at pr@outsystems.com