OutSystems, the world's leading enterprise Rapid Application Delivery (RAD) provider, today announced they were awarded NetworkWorld Asia's Readers' Choice Product Excellence Rising Star Award for application development and lifecycle management.
The Readers' Choice Product Excellence Awards recognize solution providers in each technology category that have made a huge impact on Asian end-user organizations in 2015, based on votes from qualified readers of NetworkWorld Asia, Networks Asia, Asia Cloud Forum, Security Asia and Storage Asia.
In the Rising Star categories, readers vote for vendors whose technologies, products or solutions are deemed especially innovative with great potential to meet their organization's needs.
"We're extremely honored to receive this award and recognition by NetworkWorld's readers," said Paulo Rosado, CEO of OutSystems. "We believe strongly in the craftsmanship of our platform and in our deep understanding of the evolving needs of IT departments. This is true globally, and especially in Asia, which is experiencing hyper growth in IT. We've responded to this growth by architecting a RAD platform that enables enterprises to innovate at the speed of today's digital business."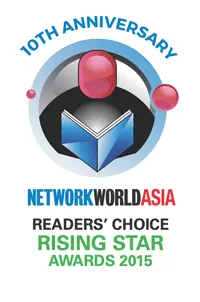 OutSystems provides the world's leading Rapid Application Delivery (RAD) platform for the enterprise - meticulously designed, engineered and crafted to move at the speed of today's digital business. OutSystems Platform is the fastest and most comprehensive way to create, deploy, change, and manage custom mobile and web applications - delivered seamlessly across all devices. Available as a cloud or on-premises solution with deep integration to all existing systems and an open architecture, OutSystems manages the complete application lifecycle of large portfolios at over 600 enterprise organizations in 25 countries across 22 industries. Visit us at www.outsystems.com, or follow us on Twitter @OutSystems or LinkedIn.
Content you can't miss
Consider Intelligent Automation from OutSystems and AWS
Get more from your business process automation efforts.
Forum & Community Discussions | OutSystems
Find solutions, share knowledge, and get answers from OutSystems MVPs, experts, and the developer community. Ask your question & get a response quickly!
BaseLinked | OutSystems
A new digital HR experience for a new way of working. With over 25 years of HR technology and systems integration experience, we've been where you are now. One of the biggest failure points we've seen in digital HR transformations is the disconnect between HR and IT. In a market saturated with HR technology solutions, our approach is simple. We combine cutting-edge technologies with extensive HR industry experience to provide agile HR solutions that support a connected and empowered workforce now and into the future.
Journalists and analysts can contact us directly at pr@outsystems.com