Company hits milestone, hiring 100 employees in first half of year
OutSystems, provider of the number one platform for low-code application development, today announced the appointment of Steve Rotter as Chief Marketing Officer (CMO).
Having led innovative marketing teams for more than 20 years, Rotter established himself as a brand champion at technology companies such as Brightcove, Adobe and Motorola. As a marketing trailblazer, Steve has been recognized as one of the top 100 influencers in content and online marketing, received a CMO ROI award from IDC, and a prestigious "Stackies Award" from ChiefMarTec.
At OutSystems, Rotter will oversee global marketing operations, demand generation, partner marketing, and he will guide the company's brand and communications strategy.
"We're seeing unprecedented demand in the market today," noted Paulo Rosado, CEO of OutSystems. "Steve's experience, creativity and leadership will help fuel the next phase of OutSystems growth. We're thrilled to expand our team with senior leadership that will help us grow our market share and better serve our customers."
Building on their record-setting business growth and the continued market demand for low-code solutions, the company has already hired 100 new employees in 2016 and recently announced a $55 million investment from North Bridge Growth Equity.
Commenting on the CMO placement, Jim Moran from North Bridge stated, "OutSystems has a deep executive team with leaders from companies like Oracle, Siemens and SAP. Adding Steve to the mix will extend the team's expertise, especially in helping generate greater market awareness and adoption."
Earlier in his career, Rotter was co-founder of Q-Link Technologies, a Business Process Management platform company focused on rapid application development.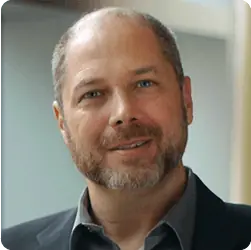 "I have great appreciation for our customers' needs to decrease their time to market," said Rotter. "As a co-founder of my own business, which was later acquired by Adobe, I recognize the value that OutSystems offers companies who need to digitally transform their business. That's why I'm excited to join OutSystems at a time where the market is gaining traction and growing rapidly."
OutSystems has recently been named a Leader in The Forrester Wave™: Low-Code Development Platforms 2019, recognized as a Learder in the Gartner Magic Quadrant for Enterprise Low-Code Application Platforms and awarded an SIIA CODiE Award for Best Mobile Development Platform.
About OutSystems
OutSystems provides the most trusted enterprise Rapid Application Development (RAD) platform to accelerate digital transformation. OutSystems is the fastest and most comprehensive way to create, deploy, change, and manage custom mobile and web applications - delivered seamlessly across all devices. Available as a cloud or on-premises solution with deep integration to all existing systems and an open architecture, OutSystems manages the complete application lifecycle of large portfolios at thounsands of enterprise organizations in 33 countries across 22 industries. Visit us at www.outsystems.com, or follow us on Twitter @OutSystems or LinkedIn.
Content you can't miss
Consider Intelligent Automation from OutSystems and AWS
Get more from your business process automation efforts.
Forum & Community Discussions | OutSystems
Find solutions, share knowledge, and get answers from OutSystems MVPs, experts, and the developer community. Ask your question & get a response quickly!
BaseLinked | OutSystems
A new digital HR experience for a new way of working. With over 25 years of HR technology and systems integration experience, we've been where you are now. One of the biggest failure points we've seen in digital HR transformations is the disconnect between HR and IT. In a market saturated with HR technology solutions, our approach is simple. We combine cutting-edge technologies with extensive HR industry experience to provide agile HR solutions that support a connected and empowered workforce now and into the future.
Journalists and analysts can contact us directly at pr@outsystems.com