OutSystems Showcases New Low-Code Application Development Platform at Web Summit in Lisbon
OutSystems has announced that it will be a bronze sponsor at Web Summit, a technology conference that will bring together more than 50,000 tech CEOs, founders, startups, investors, and political leaders from around the world. The conference, held November 7-10, in Lisbon, Portugal, showcases a virtual who's who of technology companies including keynotes from Facebook, Cisco, Square, and the United Nations.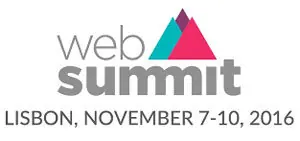 "We're excited to be a part of Web Summit this year and to join the conference with other industry leaders and innovators," said Steve Rotter, OutSystems CMO. "Not only is it an excellent event that will allow us to showcase our technology, we're thrilled to see several OutSystems customers presenting at the event."
Lisbon has emerged as a tech hub in recent years, with some calling it the Silicon Valley of Western Europe. The city is home to a vibrant and growing international tech scene and will host the conference for the next several years. That's great news for OutSystems.
"We have a number of exciting things planned for the event," added Rotter. "The most innovative is a scavenger hunt mobile app where we're giving away a free golden ticket to attend a future Web Summit conference."
Stop by the OutSystems booth in Pavilion 3 for a chance to win as well as an opportunity to learn how the company is helping to fuel digital transformation with its low-code platform.
Download the Speedster Challenge app: Available in Android and iOS stores
About OutSystems
OutSystems provides the most trusted enterprise Rapid Application Development (RAD) platform to accelerate digital transformation. OutSystems Platform is the fastest and most comprehensive way to create, deploy, change, and manage custom mobile and web applications - delivered seamlessly across all devices. Available as a cloud or on-premises solution with deep integration to all existing systems and an open architecture, OutSystems manages the complete application lifecycle of large portfolios at over 600 enterprise organizations in 33 countries across 22 industries. Visit us at www.outsystems.com, or follow us on Twitter @OutSystems or LinkedIn at www.linkedin.com/company/outsystems.
Content you can't miss
Application Modernization Strategy by Gartner
Find out how to adopt a business-focused, multiplatform modernization strategy that maximizes value.
Gartner 2021 MQ for Enterprise Low-Code Application Platforms
The Gartner Magic Quadrant for LCAP evaluates top vendors for low-code application development. Learn why OutSystems is a Leader again.
How to Build a Business Case for Application Modernization
Gartner explores recommendations for applications and software engineering leaders struggling to build a business case for application modernization.
Journalists and analysts can contact us directly at pr@outsystems.com