Solution Overview
Dixtior Compliance Solution (DCS) analyzes and evaluates all transactions carried out by financial institutions and issues alerts when suspicious activity occurs. What distinguishes it is the fact that it can be adapted to each client, within the scope of AML (anti money laundering). We analyze company data and develop specific models, adjusted to the realities of the markets where they operate.
Key Features
Compliance: Ensures compliance with AML laws and regulations and ensures a comprehensive view of financial activity.

Excellence : High performance in identifying potential unwanted relationships and efficiency in the risk management of customers and entities.


Optimization : Reduced compliance costs through streamlined search processes and reduced workload.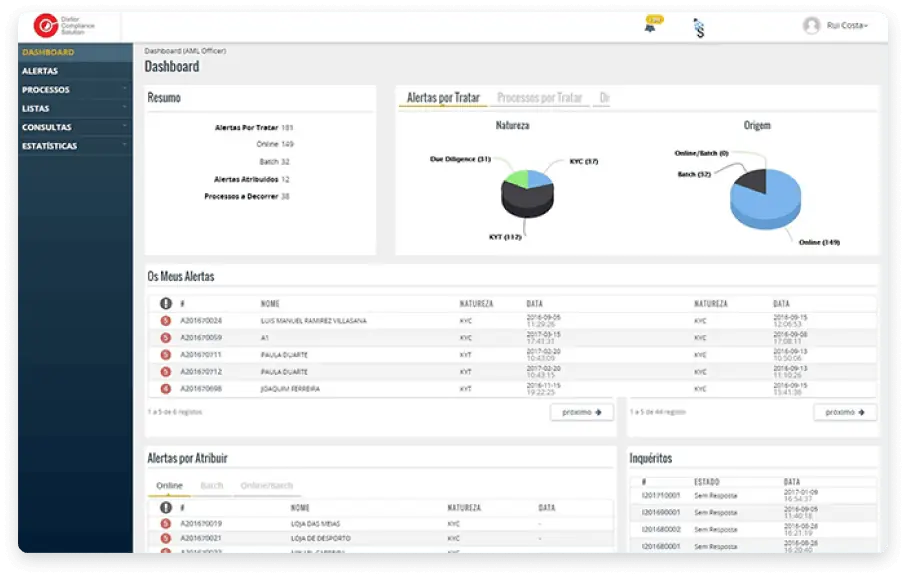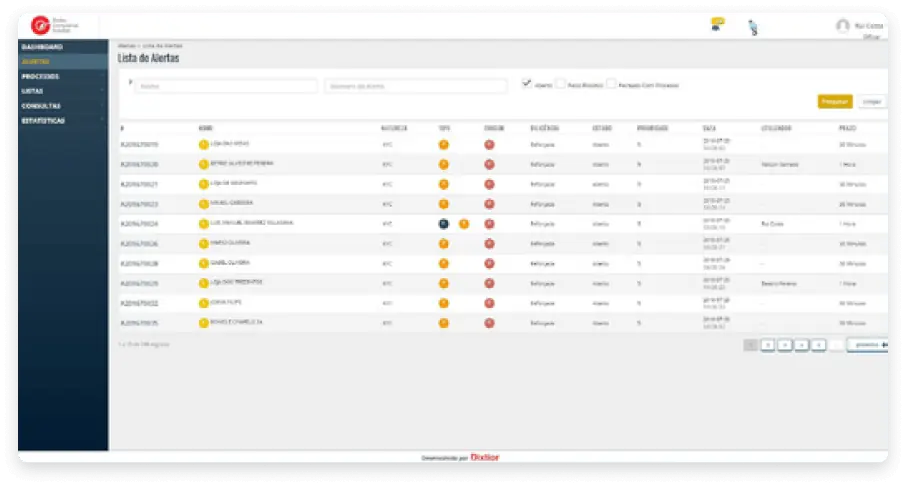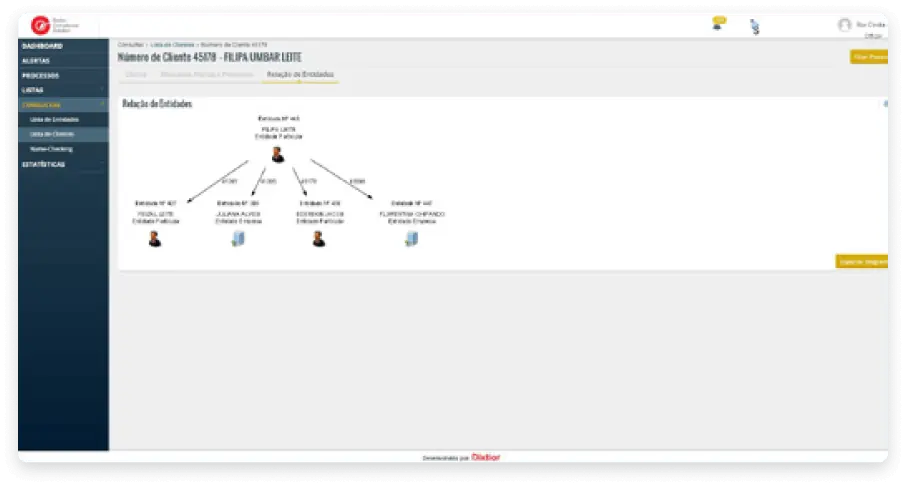 Problem Solved and Key Benefits
Through its risk-based approach, DCS is the ideal solution to support companies in preventing money laundering and financing terrorism, ensuring compliance with supervisory entities.